An Empty Nest Means It's Time to Take Flight
Last updated on 07/25/2023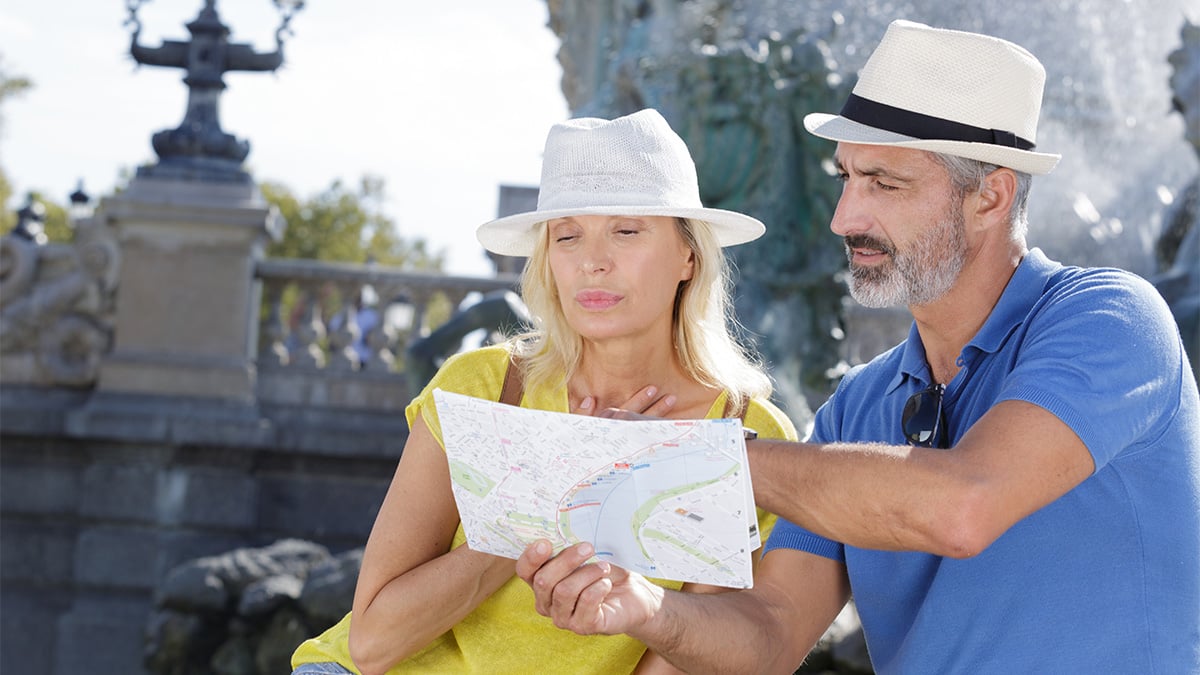 Congratulations on joining one of the most elite clubs on the planet: The Empty Nesters. You have launched your children into the world, cleared out the house, and officially begun to reclaim your personal time.
But what will you do now? If you're deciding that travel is the answer, you couldn't make a better choice. It's the ultimate activity for having new life experiences, learning new perspectives and being happier. If you recently achieved empty nester status, though, it may have been a while since you packed a suitcase just for yourself and set out for a relaxing vacation.
If that's the case, we're here to help. Learn more about why you should travel, how to start planning your trip and how to guarantee a successful journey.
Why Should You Travel?
Travel Can Make You Happy and Improve Your Health
Everybody needs a break from the daily grind—a quick scroll through social media during the workday, lunchtime walks to get fresh air—and what is travel if not an extended break from the pressures of daily life?
Empty nest travel can also improve the effects stress can have on your health. By traveling, you can lower cortisol (a.k.a. the stress hormone) in your body. This can help you lose weight, improve heart health and lead a happier, longer, more active life.
Speaking of hormones, travel also has a big impact on endorphins. Endorphins make us happy, and studies have shown that people who travel have much higher endorphin levels. Not only that, but the longer you travel, the higher your endorphin levels can be. With that in mind, setting off for parts unknown will definitely put a smile on your face.
Travel Can Build Your Confidence
Going on a trip isn't only healthy for your body, though. Travel can positively impact how you see and think about yourself.
Empty nest travel can be exciting, but also a little scary if you know you're going to face some challenges. What if you want to go to another country, for example, but don't know how to speak the language?
Going into the unknown and pushing yourself outside your comfort zone is one of travel's greatest benefits. By leaving behind familiar territory to try new life experiences—even if you don't have all the skills you need—you can create opportunities to succeed and prove to yourself that you can persevere. Best of all is that when you return home, you can go from telling yourself, "I don't know if I can do that" to proudly looking in the mirror and saying, "I did."
How to Start Traveling
Reflect on Your Interests
To begin planning your empty nest travel, start thinking about what excites you. Do you like relaxing walks or challenging hikes? Does medieval architecture enchant you, or do you want to surround yourself with a contemporary metropolis?
Examining what brings you joy is ideal for figuring out your first destination. To get started, make a list using a blank sheet of paper, a note-taking app or bullet journaling for a creative touch.
Start Traveling Small
Don't overdo it if you're nervous about traveling for the first time in a while. Starting with a small vacation is fine; after all, an adventure isn't good only because of the destination. It's also about creating a positive experience for yourself while you're there.
If this is your approach, consider a long weekend somewhere instead of a week. If you're nervous about planes, choose destinations you can reach with shorter flights. You can also keep empty nest travel from being overwhelming by booking rentals that feel like home thanks to AirBnB, VRBO and more.
Helpful Trip Tips
Be Flexible
Not everything goes according to plan, but that doesn't mean your empty nest travel can't be great. If you booked a museum tour but your guide cancels, you could find public art to enjoy. In the same vein, if weather derails your plans for a walk through a famous park, consider swapping that schedule with an indoor activity on your itinerary, and save the park for another, sunnier day. Your best strategy is to stay optimistic and adaptable, so your trip can remain a success.
Be Safe
Don't be nervous about unfamiliar locales or new life experiences. At the same time, take precautions to protect yourself and your belongings. Stay aware of your surroundings to keep yourself from getting lost in new surroundings or from getting hurt. Furthermore, keep valuables close, especially those that could cause emergencies if lost. Use backpacks with multiple fastenings to secure your possessions, or in accessories you can wear under your clothing.
Get Worry-Free Trip Insurance
One more precaution you can take for your empty nest travel is to buy travel insurance. It may provide financial protection by reimbursing costs for canceled or interrupted trips due to unforeseen circumstances like illness, injury or natural disasters. Depending on the protection you choose, medical coverage may also be included, ensuring that when you buy travel insurance, you're cared for in case of emergency evacuations, repatriation and more.
The professionals at InsureMyTrip can help you find the coverage that best meets your needs as you embark on your well-earned empty nest travel adventures. Read our customers' reviews to see why they buy travel insurance from InsureMyTrip, then contact us to find the right policy for your needs.