Lower, Middle & Upper Mississippi River Cruises
Last updated on 03/27/2023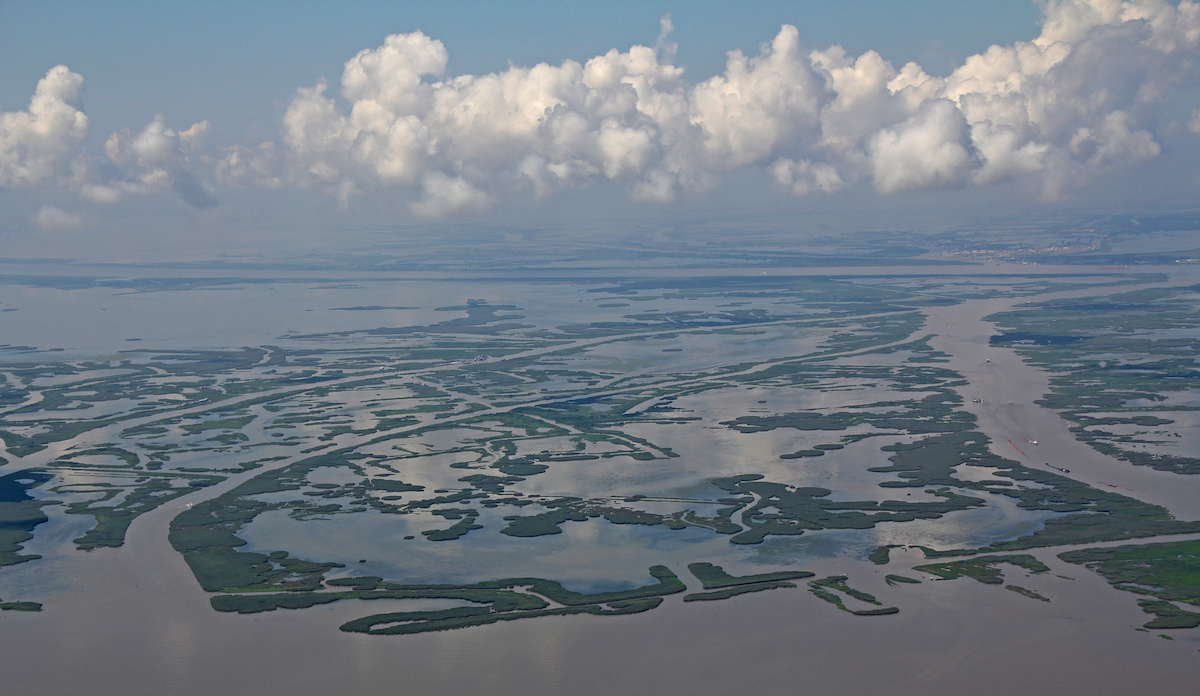 One of the most popular rivers to cruise in the United States is the Mississippi River. Lower, middle, and upper Mississippi River cruises are a great option for first-time cruisers as well as regular cruisers. The culture of the ports along the banks of the Mississippi is as diverse as the scenery. For travelers who are looking for a luxury river cruise experience without the time or investment in a transcontinental flight, a sail down the Mississippi River may be a great option.
Which Cruise Lines Sail the Mississippi?
There are two main Mississippi River cruise lines throughout the year: American Cruise Lines and American Queen Steamboat Company. Both have excellent itineraries and perks that they include in their cruises.
American Cruise Lines has the newest and most environmentally friendly small cruise ships and riverboats in North America. They also have an open bar cocktail hour every night prior to dinner. A few cruise itineraries include free shore excursions for travelers. If you are trying to keep your budget tight, you'll want to look for those options. Also, American Cruise Lines offers discounts to travelers who book early.
American Queen Steamboat Company has several great options as well. Every itinerary available through them has free shore excursions in each port. This is a great way to keep costs down while you are traveling. Also, they offer a night at a hotel free prior to the cruise launching. So, you won't have to try and cut costs and can prepare adequately for any travel delays that may occur on the way. They also offer money saving options for travelers who book early and/or in full.
While these are both amazing options for any river cruiser, another option is on the way! Viking River Cruises has announced they are working on a Mississippi River cruise but have not released dates or details.
Regions of the River Available to Cruise
The Mississippi River has three major regions that are available for itineraries from cruise lines. Depending on the time of year, one region may be better to cruise than another.
Lower Mississippi River Cruises:
Itineraries that sail the lower Mississippi River will typically travel from New Orleans to Memphis. You may be able to find a round trip cruise, although those itineraries are longer and rare. Usually, these itineraries last five to seven days and will travel either way (up or down the river). There are several port options that include southern sites like old plantations and vibrant cities. The cruising season for this region is November and December and then April through mid-June. It has the longest season of any of the regions, but American Cruise Lines offers itineraries all year long.
Middle Mississippi River Cruises:
Cruises that travel the middle of the river are typically five to seven days sailing between Memphis and St. Louis. This region is more scenic than the lower region but typically has fewer ports. If you are interested in spending more time on the ship, these itineraries may be for you. They will generally have more cruising days than any other itinerary.
Upper Mississippi River Cruises:
Traveling between St. Louis and St. Paul, these cruises typically last five to seven days. Round trip options are available as well. The itineraries in the Upper Mississippi are the most scenic and often the most popular. However, the cruising season for the upper part of the river is short and sometimes volatile. The water is sometimes too high to cruise in the spring and early summer for riverboats to sail. However, on American Cruise Lines you can sail at any time in the year.
Which Ports are Most Popular for Mississippi River Cruises?
Vicksburg, MS
This port would be perfect for the big history buff. It's the site of a famous Siege of Vicksburg in the Civil War. It's also the home to several plantations and train depots. Popular attractions include the National Military Park and the Old Depot Museum.
Baton Rouge, LA
This city is rich in culture and dripping with delicious food. The cuisine is something you want to miss as it's a unique mix of Creole and Cajun. Popular attractions include the LSU Rural Life Museum and Louisiana Old state capitol.
Memphis, TN
Of course, this is the home of rock and roll and Elvis. There is more to the town than Graceland, although you could fill a day with just reminiscing in Rock 'n Roll. Popular attractions include the National Civil Rights Museum and Shelby Farms.
Hannibal, MS
This is the port for any book lovers and literary scholars. The Adventures of Tom Sawyer and Huck Finn is focused around this town. You could spend the day reliving the story you knew as a kid and learning more than you once did! Popular attractions include the Mark Twain Boyhood Home and Museum, the Huckleberry Finn house and the Becky Thatcher House.
Travel Tips for Cruising the Mississippi River
1. Be Prepared for Wet Weather During the Summer
The humidity throughout the river banks is very high, especially in the summer months. This often brings on sudden thunderstorms. If you like to frequent the viewing deck on cruise ships, you may want to be prepared with an umbrella, a raincoat, or to get inside quickly if the weather turns!
2. Bring Bug Spray
Just like rain, with humidity comes bugs. Whether you are on the ship or on a shore excursion, you'll most likely need it to keep the bugs at bay.
3. Listen for the River Expert on the Loudspeaker
When you are on the viewing deck, keep an ear out for the river expert on the public address system. Often times they will chime in throughout the cruising time to tell travelers what sites are on the river banks. It could really add to the experience of your trip.
4. Weather May Affect the River Cruise Itinerary
Bad weather on the rivers can alter itineraries. A riverboat may reroute if a significant drought makes water levels so low that riverboats caannot sail upstream. Similarly, too much rain can flood the river, making it impossible to travel under bridges. Cruise lines do plan for this and often have backup plans in place to keep the experience interact. Our best advice is to be flexible with your ports or invest in cruise insurance to ensure you see the sights important to you.
Do I Need Insurance for a Mississippi River Cruise?
While cruise insurance is not required for Mississippi River cruises, travelers should consider buying coverage. Even on river cruises, passengers can experience delays, become ill, miss connections, or lose personal items. To protect you and your family from these unexpected events, think about purchasing cruise insurance.