Virtual Travel for Families
Last updated on 12/18/2020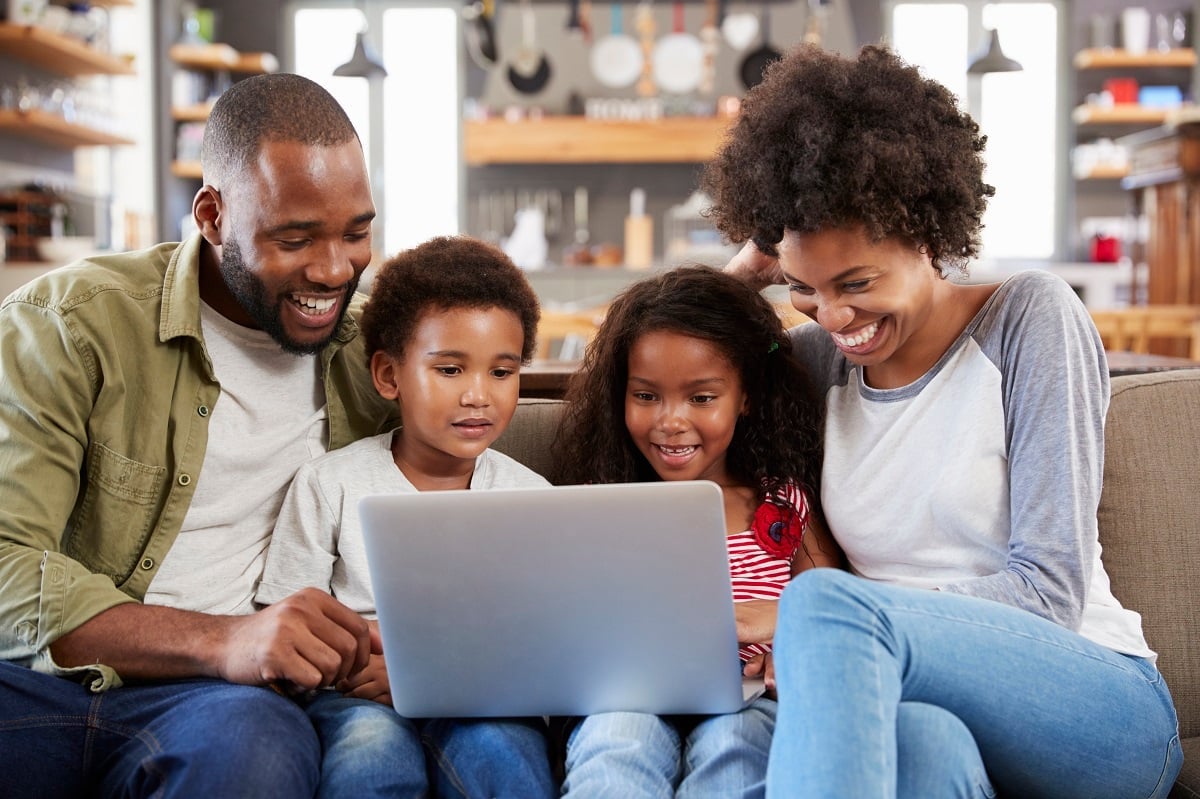 When you love to travel with your family but can't, you may be looking for ways to connect over travel as you did in the "good ol' days." Given today's climate and growth of technology, you don't have to sacrifice your wanderlust and family memories just because you can't actually leave home.
We've pulled together some amazing stay-at-home travel ideas that everyone in your family will enjoy. Nothing should keep you from building lasting memories with the people you love.
"Day" Trips
Google Arts & Culture has put together a comprehensive list of global museums you can virtually experience. But when we think of traditional day trips with our families, we went to the basics: the zoos, aquariums, and museums. Luckily, there are a wide variety of choices to provide the most enjoyment and engagement for your kiddo's unique interests.
Zoos across the United States are inviting visitors to step behind the scenes with the zookeepers. Google your local zoo and you are likely to find their virtual content readily available. If you're looking to "get away" for a bit, the Cincinnati Zoo is doing live safari feeds and the San Diego Zoo is providing various live streams of your favorite animals. The New England Aquarium is posting daily videos with their aquatic experts. These videos often feature interactive elements or engaging at-home activities your family can participate in to keep the learning alive.
If you want to make your wildlife learning a little more, well, wild, scientific outposts are providing live streams from all over the world. For instance, the researchers with Discovery Education are bringing polar bears of Northern Canada to your living room. Or, if you want to be a little warmer, you can jump into some of the most beautiful ocean reefs in the world with CCMI's Reef Go Live program.
Exciting Adventures
So maybe your family is more the thrill-seeking type. Amusement parks and adventure brands across the globe are proving that you don't need to leave home to get your heart pounding. Vloggers have been doing it for years, but Walt Disney World and Universal Orlando Resort have just released professional videos that put you in the front seat of some of their iconic rides and shows, even while the parks are closed.
Had your fill of amusement parks in the United States? Go international! Exploring social media, particularly popular vlogger accounts on YouTube, will reveal some gems. Take, for example, this look at the popular TRON Lightcycle Power Run in Shanghai Disneyland.
Do you really want to escape? You can get out of this world, virtually. NASA has a live stream of information, rocket launches, space exploration for you to consume anytime you want.
"Immersive" Experiences
Travel is sometimes about immersing yourself in the unknown and getting away from what is normal. How can you do that if you can't travel? Bring the experience to you. It takes a bit of prep work, but it gets the whole family involved!
Research and prepare food that is local to your "destination." Going to Portugal? Try out traditional tapas and pick up a beautiful bottle of wine (for those of you over 21). Teach your little ones as you cook the food together. Or for a non-alcoholic getaway, dive into a traditional English TeaTime.
Immerse yourself in the experience even further by playing traditional music from your dream location while preparing the food! Or learn one of the traditional dances so you don't step on each other's toes! Take a virtual dance lesson with the family and then cha cha the night away.
Does someone in your family love arts and crafts? Get them involved by making decorations for your trip. If you're a music-loving family, you could have your little ones make the instruments as well! There are some great tutorials on making instruments from materials you have around the house.
And if you want the immersive experience without all the work, Airbnb has set up an impressive collection of virtual experiences from around the world, for a nominal fee. It's worth browsing through the list from a full family event or maybe even a stay-at-home date night with your partner.