Countries Causing the Most COVID-19 Anxiety in U.S. Travelers
Last updated on 09/14/2022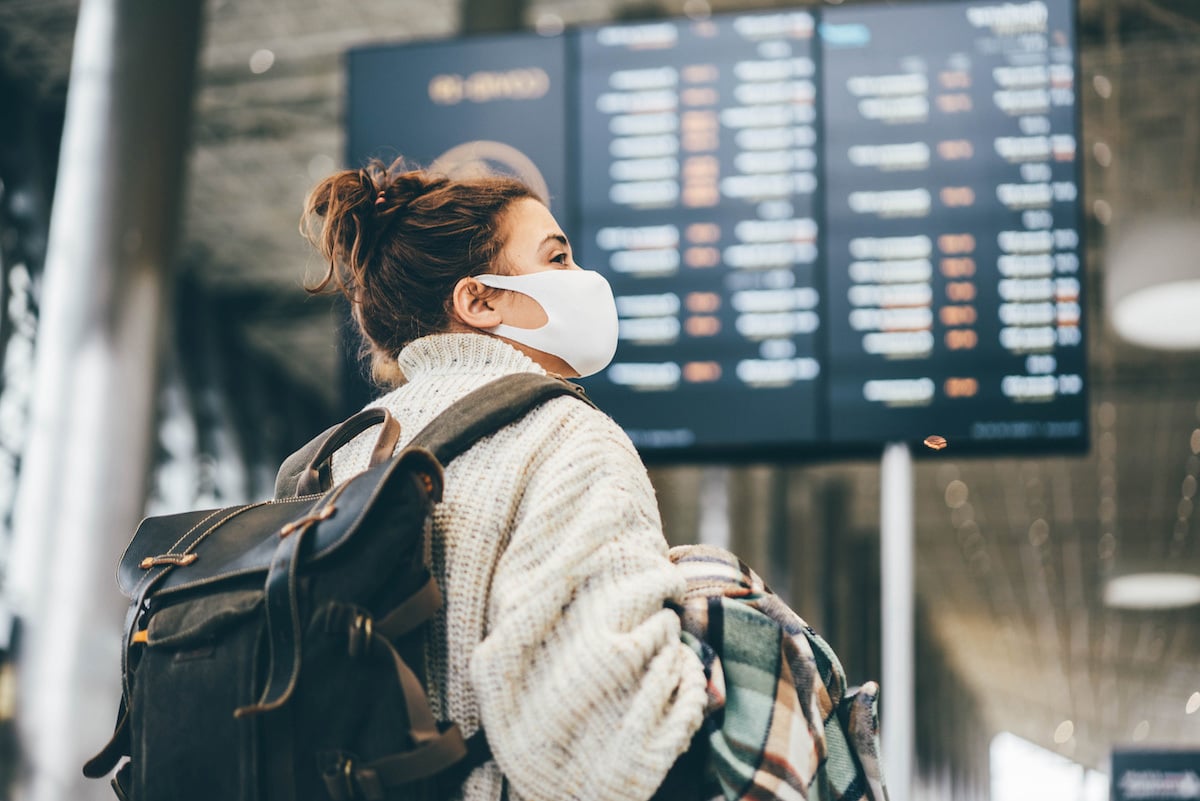 Following the COVID-19 pandemic, many travelers are relieved to see some normalcy return to the travel industry. Domestic travel restrictions are slowly easing and U.S. travelers, particularly those who have been fully vaccinated, are once again able to enjoy international travel.
Despite this encouraging normalcy, a sense of anxiety about catching COVID-19 abroad still lingers with some travelers. Using data from our Cancel for Any Reason (CFAR) calculator, we have identified which international destinations have U.S. travelers the most concerned about catching the COVID-19 virus. The results are as follows: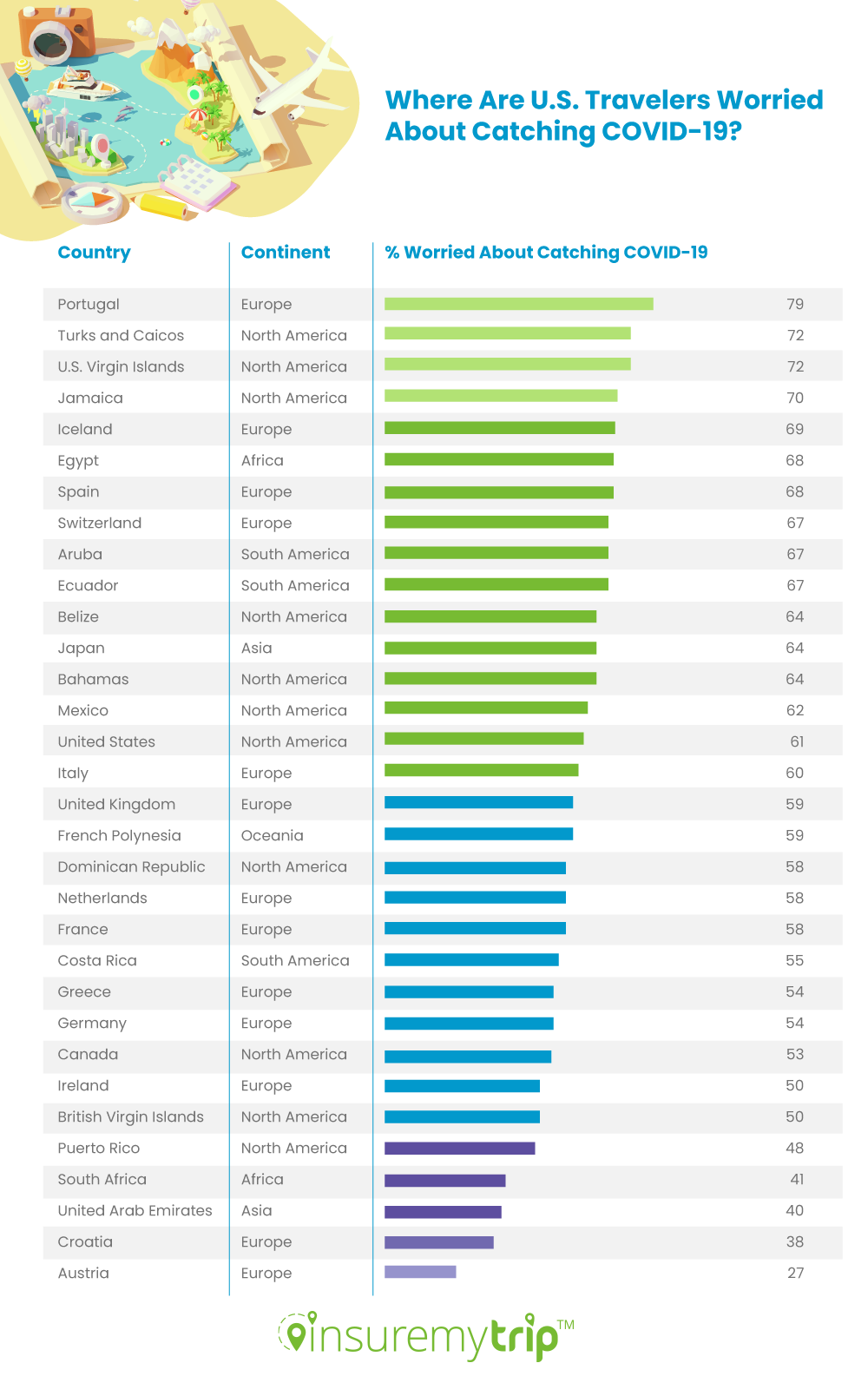 According to our data, U.S. travelers planning a trip to Portugal are the most concerned about contracting COVID-19. 79% of future travelers reported feeling anxious about this.
According to Our World in Data, Portugal has a rolling 7-day average of 857.14 COVID-19 cases on September 21, 2021. This equates to roughly 8.4 cases per 100,000.
Comparatively, the United States has a rolling 7-day average of 135,562.76 cases on 9/21/2021. This equates to roughly 40.7 cases per 100,000.
Despite this feeling of concern, vaccination rates are relatively high in Portugal, with up to 84.9% of the population fully vaccinated. This is significantly higher than the U.S., which has just 54.12% of the population fully vaccinated as of September 2021.
Trip Price Could Indicate Level of Worry About Catching COVID-19
Interestingly, it doesn't seem the level of worry correlates with case numbers or vaccination rate. For travelers, these concerns may be based on other factors.
One could be distance, with 40% of the top 10 located in Europe.
Another could be price. When reviewing the average trip price of each respondent, and it seems the more affordable the trip is, the higher the concern about catching COVID-19: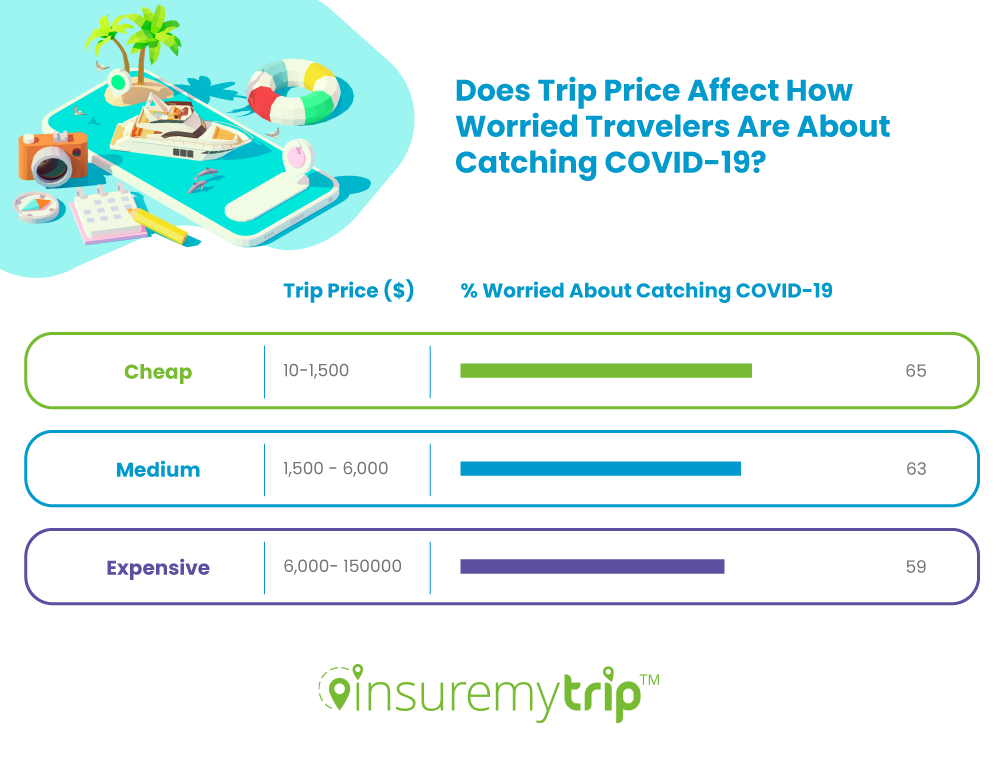 For economical trips (e.g. any trip under $1,500), 65% of respondents reported concern about catching COVID-19.
This decreases by 6 percentage points for expensive trips (a trip between $6,000 and the most expensive recorded trip – $150,000).
Conclusion
COVID-19 anxiety is clearly present in many travelers. However, this concern is not necessarily based on factual case numbers.
One of the ways of easing travel anxieties is ensuring you are fully vaccinated prior to departure. Visit the Centers for Disease Control (CDC) COVID-19 resources for more information.
With travel restrictions continuing to evolve, it's understandable that there may still be hesitation by travelers to book their international trips. For those feeling hesitation, we recommend considering Cancel for Any Reason travel coverage, while may allow for maximum cancellation flexibility. However, this coverage option is time-sensitive and has other requirements, so not all travelers will qualify.
For further reading on travel insurance as it relates to COVID-19, check out our dedicated page on travel insurance and the coronavirus.
Methodology
All data was recorded internally from our Cancel for Any Reason (CFAR) travel insurance calculator tool.
Travelers were asked if they were interested in purchasing CFAR due to fear of contracting COVID-19 in their specific holiday destination. Users responded in a simple 'Yes' or 'No' format.
This article was based on the 2,051 complete responses received at the time of publication.