Immunizations for Travel
Last updated on 03/27/2023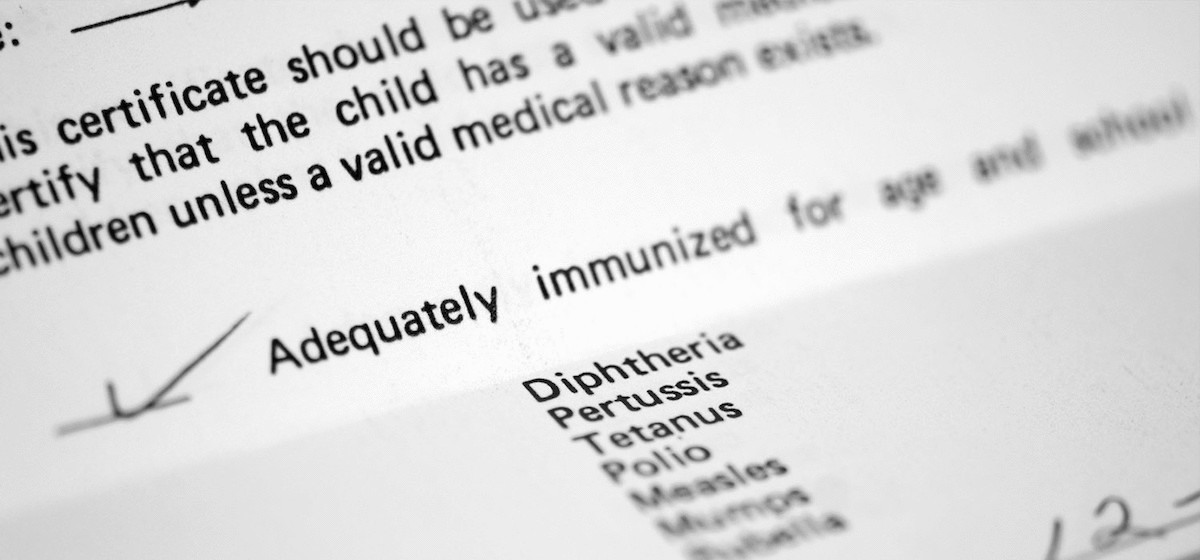 International travelers open themselves up to health risks and diseases that can be very dangerous. It's better to be prepared. Obtaining the proper immunizations for travel can eliminate the risk of contracting locally contained diseases – like yellow fever or parasites.
Traveler vaccination requirements vary based on the area of the world. In some regions, requirements may include getting a booster for a vaccination you already had as a child or getting your first dose of a typhoid immunization. Prior to departure, always work with a licensed healthcare provider to finalize your immunization plans and administration.
You can follow basic guidelines when planning a trip overseas to help determine if you should be immunized for travel.
Check with the Centers for Disease Control (CDC) or a trusted healthcare provider to determine the most up-to-date vaccination needed for the area to which you are traveling. The CDC has an excellent tool to show the necessary immunizations.
Get the proper immunizations as soon as you can. Some may require "rebound" time, so you'll want to give yourself time to become yourself again.
Double-check with your healthcare provider that your current immunizations are still relevant. You may need boosters of common vaccinations you may have received some time ago (tetanus/diphtheria, MMR, polio and yellow fever).
Obtain a "yellow health card" for your trip overseas. This is an international certificate of vaccination (ICV) issued by the World Health Organization. Your healthcare provider must fill it out and then it will need an official stamp from the health department. You may need this card if traveling to an area where a yellow fever immunization is required.
Be cautious if receiving a vaccination outside of your home country. Developing countries have less healthcare regulations and may administer immunizations that are unsanitary.
Plan for the unexpected – equip yourself with travel insurance that provides you with medical coverage that fits the needs of your trip. This can often be fulfilled with a comprehensive plan, which includes medical coverage and medical evacuation coverage.
What Travel Vaccinations Do I Need?
Certain areas of the world are more prone to diseases and health risks than others, so immunization requirements are typically different for each country. The CDC regularly updates requirements for travel vaccinations by destination, which is a great resource for international travelers.
The first step any traveler should take is to make sure all their previous immunizations are up to date. Check with your healthcare professional to ensure your shots are still current and that you don't need any booster shots before traveling. Standard vaccinations help protect against many of the world's most common health risks.
What are the Most Common Travel Vaccinations?
While there are many different immunizations required for travel, some of the most common include inoculations for:
Yellow Fever
Hepatitis A
Hepatitis B
Polio
Measles/Mumps/Rubella
Tetanus/Diphtheria
Typhoid
Japanese B Encephalitis
Tick-Borne Encephalitis
Rabies
Where Can I Get Vaccinations for Travel?
Your first stop for travel vaccines should always be your doctor's office. Your primary care physician will have access to your vaccination history and can recommend booster shots or new immunizations where necessary. With that said, a typical doctor's office is unlikely to have access to every travel vaccine you may need. For example in the case of yellow fever, only authorized yellow fever vaccination centers can administer these injections.
Your Doctor's Office
State, City or County Health Department
Travelers' Health Clinics
Specialized Travel Vaccination Centers
When Should I Get Travel Vaccinations?
The best time to get vaccinated for your trip depends on your date of departure. The CDC recommends having immunizations at least 4 to 6 weeks beforehand so the inoculations have sufficient time to take full effect.
Scheduling appointments with your doctor or specialized travel vaccination clinics may take time though, so it's best to plan ahead to avoid an extended waiting period. Sometimes travel vaccines require a series of shots over the course of a month, so you'll want to keep that in mind when planning your immunization appointments.
How Long Do Travel Vaccinations Last?
The duration of protection for travel immunizations varies, depending on the vaccine. Some travel vaccines, like inoculations for polio, hepatitis A and B, tetanus, and diphtheria last around ten years or more. Yellow fever vaccine is considered good for life. Other immunizations have shorter lifespans, including shots for rabies, typhoid, Japanese B encephalitis, and tick-borne encephalitis, which last between one and three years.
Is There a Vaccine for Malaria?
Unfortunately, there is no vaccine for malaria, but anyone planning on traveling to Africa, Central or South America, the South Pacific, and certain parts of Asia may want to look into Chemoprophylaxis, which is a preventative drug treatment for the disease. Check with your doctor to find out if Chemoprophylaxis is right for you. The drug treatment does have side effects and is not 100 percent effective, but it may be appropriate for travelers visiting malaria-prone regions. Other anti-malaria treatments include: Malarone, Mefloquine, Paludrine, Chloroquine, and Doxycycline.
Do I Really Need Vaccinations for Travel?
Vaccinations are required for travel to some regions of the world, especially in the case of yellow fever. Without the proper documentation, visitors may be denied entry into the country.
While it's true that some travelers choose not to get vaccinated and do not contract diseases on their trips, vaccines exist for a reason and can be the difference between life and death for some travelers. Although travel immunizations are not free, they aren't unaffordable either especially when you consider the total cost of a trip overseas. Getting the proper vaccines before traveling is always the best approach.