Cruising the United States Ports: How to be Prepared
Last updated on 03/27/2023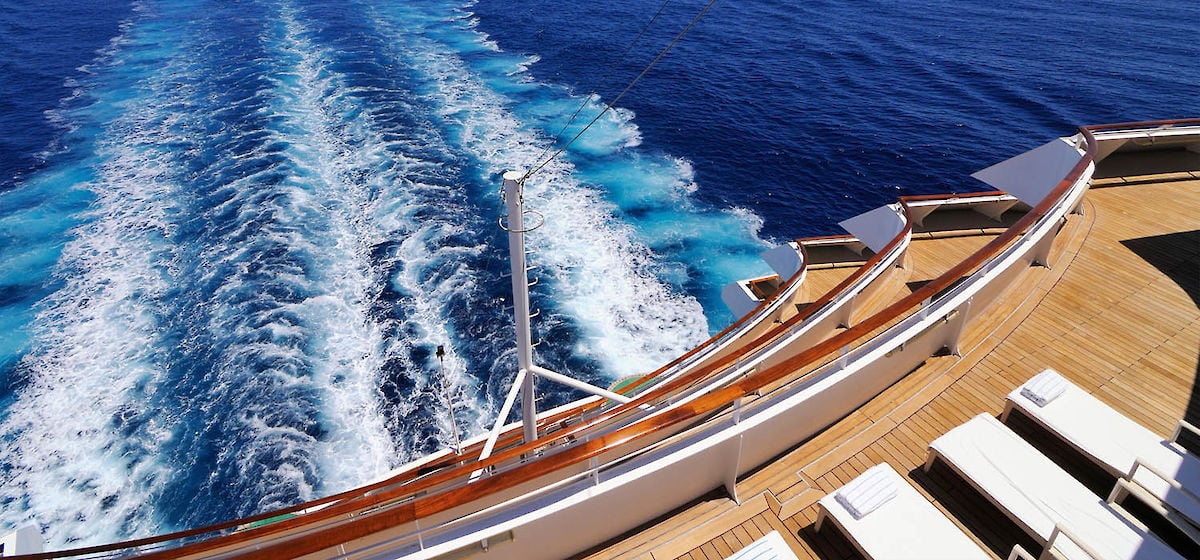 Seeing the world by way of a cruise ship is extremely popular. Some of those are stateside cruises that don't travel to any international ports. Are domestic cruises different from international cruises? For the most part, your experience will be very similar with a few important differences to note.
Be aware of the itinerary.
Many cruises, even when departing from a United States port, will include an international stop. Whether it's one stop to Nassau, BS; Vancouver, BC; or Nova Scotia, CA, a foreign port means you need to bring a passport or a passport card for entry to the international destination and back into the United States. Even one stop in an international port requires time and preparation on your part before departure. You cannot expect to order a passport or passport card only a few weeks before your trip and receive it in time to travel, even if you're willing to pay the expedited fee.
Purely domestic cruises will not have an international port on the itinerary. This type of cruise will not require a passport by an American citizen to board the ship. However, if you are traveling with a minor, you may need a birth certificate or an identification card for them - check with the cruise line.
Understand the water trends in the region.
While inland and river cruises are typically smooth sailing, the water can change depending on the season. Rivers run faster early in the spring, and inland waterways can be choppy depending on local weather patterns.
Cruises through open water will most likely be affected by rough seas at times. If you are prone to seasickness, you'll want to prepare accordingly for your trip. Remember, even if a storm is in another region of the same ocean, it can affect the water under your cruise ship. Traveling during hurricane season, no matter what region, can mean your cruise ship may experience some rough seas.
Know which excursions are available.
Are their excursions included in the price of the cruise? Are they non-refundable? Do you have to schedule and save a spot in advance? These are all questions we recommend you ask before embarking on your trip. River cruise lines often include excursions in the itinerary at no additional cost to the traveler, but this depends on the cruise line and the itinerary. If the cruise doesn't include excursions, look into activities available at the ports before leaving. You may be able to skip a tour and rent a small car or bike to see the sights yourself.
Ocean cruises don't usually have excursions included, so you will need to schedule the activities you want and pay in advance. If excursions are pre-paid and non-refundable, they can be added to the trip cost while quoting a comprehensive travel insurance plan. If you're not sure about what excursions you want to book initially, you may add these to your existing travel insurance plan as you incur the fees and they become non-refundable. In some cases you may need to pay additional premium. Sometimes severe storms can adjust the itinerary or cancel cruises altogether; that's when a travel insurance plan can come in handy. Not every plan will cover an adjusted itinerary so make sure to read the plan certificate carefully if this is a coverage you want.
Give yourself a buffer with any flights.
Our best advice is to book an extra day between your flight and your cruise launch date, giving you an additional 24 hours to make sure you board your cruise. Some travel insurance plans will cover a missed connection due to a covered travel delay and help you meet your cruise. However, your best bet is to aim for enough cushion between your flight and cruise launch.
Even if you aren't traveling internationally, a flight to your port of call can be delayed for various reasons. Bad weather isn't the only delaying factor for travelers.
TSA wait times are sometimes longer than usual. You can download the MyTSA app for your smartphone to see how long the wait has been historically at your departing airport and most airlines have an app so you can get up to the minute information about any flight delays. Since these delays can be unpredictable, it makes sense to leave yourself extra time to arrive at your port of call.
Alert your credit card company or bank before you leave.
If you are hopping from destination to destination and spending money as you travel, your card may be flagged by your bank for potential fraud. Your best bet is to reach out to your credit card company or your bank before leaving on your trip to alert them to your expected destinations. They will mark this in your file and limit the risk of your card being frozen.