Little Known Travel Insurance Benefits
Last updated on 03/28/2023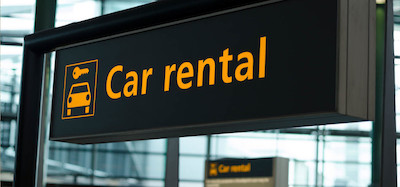 We are constantly telling you about the most well-known travel insurance coverages: trip cancellation and interruption, baggage loss/delay and travel medical benefits. This article won't be about those benefits.
No, this article is going to shine a light on some of the lesser known travel insurance benefits that are often overlooked during planning and in the case of a travel mishap or emergency. When you purchase a comprehensive travel insurance plan, you get a whole lot more than just the core benefits that make your plan extremely useful.
Here are five we didn't want you to miss:
Missed Cruise Connection
When travel delays happen, they can often affect other aspects of your trip – like being on time for the departure of your cruise. If the ship leaves without you, and your comprehensive travel insurance plan includes missed cruise connection (or just missed connection) coverage, you'll most likely be reimbursed (up to the specified limit) for the cost of meeting your cruise at the next port of call. The reason for missing your cruise must be due to a covered travel delay. In some cases, the travel insurance company may assist you with making the arrangements to help you join your cruise.
Financial Default
When a travel supplier, with whom you'll be traveling with, has stopped business operations due to financial reasons, having a plan with financial default coverage may make you extremely happy. This coverage only reimburses in-full if you are unable to make alternate arrangements to continue with your travel plans. If you're able to book another flight, for example, your benefits would then be adjusted according to the specific terms of your policy. Some things to keep in mind, once you purchase the plan, you will have to wait 10-14 days (depending on the plan) after the effective date for this benefit to go into effect. Also, this coverage may be time sensitive, meaning that you must purchase your plan within 10 to 21 days after making your initial trip payment to be eligible for this benefit. Finally, coverage is usually not provided for the bankruptcy or default of the agency from whom you purchased the land or sea arrangements from.
Dental Care
It's definitely not the first thing you've thought about when purchasing a travel insurance plan, but it doesn't make dental coverage any less important. If you are overseas or out of your dental network with a dental emergency, you may be able to use the coverage to help be reimbursed for any costs of care. Like any other coverage, dental coverage has exclusions and benefit limits. On comprehensive plans, coverage is typically offered for damage to a sound natural tooth (meaning one that does not have a cap, crown or other dental device). If you commonly have dental concerns or are traveling with children, you may want to look into the benefits and details prior to leaving on your trip.
Accidental Death & Dismemberment
Most comprehensive plans do include Accidental Death & Dismemberment (AD&D) coverage, but it is a commonly overlooked benefit. It's hard to prepare for such a tragic event in the midst of what is often times a happy trip. Accidental Death & Dismemberment coverage works very similarly to a life insurance policy, however, the benefits paid by your travel insurance AD&D coverage would be in addition to any benefits that were also paid by a personal life insurance policy.
Rental Car Protection
Rental car protection is often offered in several places – your AAA plan, your personal car insurance and the insurance offered by the rental car company. In some cases, even your credit card will offer insurance plans if you used that card to pay for the rental. But most people don't know that many comprehensive plans offer rental car coverage as an optional upgrade. It can often times be a very economical way to insure your rental car, but be sure to understand the details of the coverage and talk to the rental car company about whether or not they accept the insurance. It is important to note that the coverage offered on the travel insurance plans will only cover damage done to the rented vehicle. It does not cover damage done to other vehicles or property.
Disclaimer: The information contained in this article serves as a general overview of benefits and should only be used for informational purposes. Refer to your individual certificate of insurance for specific coverages, exclusions and benefits. When in doubt, please contact one of our licensed agents for additional assistance.