East Coast Cruises
Last updated on 07/28/2022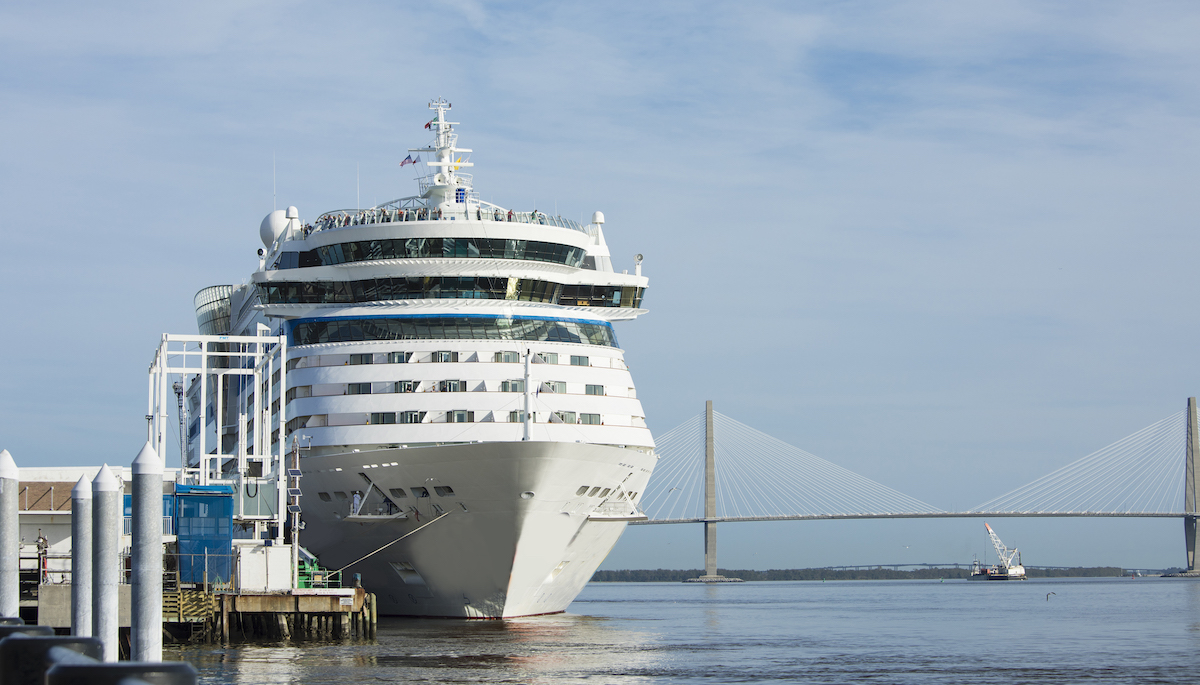 The United States is home to many beautiful cruise destinations, with an expansive selection of itineraries departing from and traveling along the Eastern Seaboard. Famous for stunning fall foliage, picturesque towns, and historic lighthouses, the Atlantic Coast offers over two thousand miles of shoreline for domestic cruisers to enjoy without having to pack a passport. For cruisers interested in exploring cosmopolitan cities, Boston, MA and New York, NY are popular cruise ports on the Eastern Seaboard. For those looking to travel a little further from home, many east coast cruises offer itineraries to international destinations such as Canada, Bermuda, or the Caribbean Islands.
Which Cruise Lines Sail Along the East Coast?
Whether you are a loyal fan of one particular cruise line or you prefer to experience a variety of different ships, you have a wide selection to choose from when cruising the east coast. Most of the major cruise lines are represented along the easern seaboard, including Carnival, Disney, Princess, Royal Caribbean, Norwegian, Costa - just to name a few. If you're looking for a more quaint experience, you'll want to check out the itineraries with American Cruise Lines and USA River Cruises.
How Far Off the East Coast Do Cruise Ships Sail?
East coast cruises offer a unique way to explore beautiful and historic cities and towns located along the Atlantic coastline. Some cruise lines, however, will have itineraries that include international destinations, like Canada, Bermuda, or the Caribbean Islands. So if you are looking for a trip you can leave your passport at home - or one that keeps the mainland in sight - be sure to carefully check the itinerary before booking. Just because you launch from Boston, MA doesn't necessarily mean you'll be staying within the United States.
Where are the Cruise Ports on the East Coast?
The East Coast is home to many popular cruise ports offering cruisers vastly different experiences on land. Scenic New England ports from Bar Harbor to Boston offer travelers fall foliage, clam chowder, and small-town charm while New York and New Jersey ports offer a big city experience. The Mid-Atlantic and South Atlantic states offer a rich history, southern hospitality, and plenty of sunshine. Cruisers are encouraged to consider where you're traveling from and what kind of excursions you are looking for before or after your cruise when choosing a departure cruise port.
New England
New England has ports in Newport, Rhode Island; Boston, Massachusetts; Portland, Maine; and Maine's Bar Harbor/Acadia National Park. However, be aware that the number of cruises available in these areas drops significantly in the colder months.
New York Harbor
The New York area offers a few options, with cruises sailing out of both Manhattan and Brooklyn. Cruises also sail from Bayonne, New Jersey. (Cape Liberty).
Mid-Atlantic & South Atlantic
Moving further south, there are ports in Philadelphia, Pennsylvania; Baltimore, Maryland; Norfolk, Virginia; and Charleston, South Carolina. There are also ports in Annapolis, Maryland; Alexandria, Virginia; and Yorktown, Virginia. With these, however, you'd typically be looking at itineraries with smaller ships, as most of these ports are "inland" which would be almost like a river cruise along the coast.
Florida is commonly associated with cruise departure ports, and rightfully so as the ports in Jacksonville, Fort Lauderdale, Cape Port Canaveral, and Miami are among the busiest in the United States. Most itineraries from Florida travel directly down to the Caribbean or to the Bahamas.
When is the Best Time to Cruise the East Coast?
The beauty of cruising the Eastern Seaboard is that every season makes for a great time to cruise - depending on the region. While early fall can often be rough with hurricanes in the southern half of the coast, the North is picturesque with fall foliage. And while the North can be bitterly cold between December and March, the South can warm travelers with much more comfortable temperatures.
Finding the right time to cruise your favorite itinerary is imperative to having a successful vacation. While you can plan for the best, always keep in mind that you cannot control the weather. Severe weather happening in one area of the country can have an impact on more than just the immediate area. For instance, a hurricane that strikes the Carolinas can cause rough water in New England. Plan for unforeseen weather patterns and you'll be less surprised if something should alter your course.
No matter what time of year you travel, you may want to consider cruise insurance. Depending on the plan, this insurance can protect you if you miss a leg of your trip, encounter severe weather, require an emergency medical evacuation, or encounter another disruption to your trip.
Where Can I Find Deals on East Coast Cruises?
You may have heard the phrase "wave season." Wave season refers to the time of the year when the cruise industry offers discounted rates, usually from mid-January through mid-March. These deals make it the most popular time for east coast cruisers to book their trips. The types of offers and discounts will vary by destination and cruise line.
Best Things to See While Cruising the Eastern Seaboard
For the majority of the year the New England Coastline is an absolute show stopper. It offers a comfortable climate and drips with picturesque charm. From the coastline of Maine to the cozy Boston Harbor, travelers will be delighted with all New England has to offer. Delicious seafood, charming little port towns and a gorgeous shoreline that matches no other. If you are really looking for a treat, take a New England cruise during the fall months. The shoreline dazzles travelers with the brilliance of fall foliage. But keep in mind the New England cruising season is from April - October as the area often experiences harsh winters.
The Chesapeake Bay area (the mid-Atlantic states) is rich with beauty and history. Trade, industry, and military have always been an important part of this historic area. From the cobblestone streets to the colonial architecture, travelers are immersed in the country's rich history in these small ports and towns dating back to the 1600s.
The Southern region of the United States offers just as much history as the Chesapeake Bay area with a little bit more Southern charm. If you ever wondered what the "Old South" truly was, cruise this region to immerse yourself in southern traditions. Along the way, you'll see southern plantations, Colonial architecture and famous battle sights of the Civil War.
Atlantic coast cruises offer a wide variety of locations and experiences, so be sure to check your itinerary and do your research to identify your must-dos before heading into your east coast cruise. If one particular activity or excursion is your main reason for taking a cruise, you may want to consider a cruise insurance policy that includes Pre-Paid Excursion Reimbursement. This coverage will provide a one-time reimbursement, up to the limit on your confirmation, for pre-paid, non-refundable activity expenses that you have lost. This coverage is available in most states.