West Coast Cruises
Last updated on 03/27/2023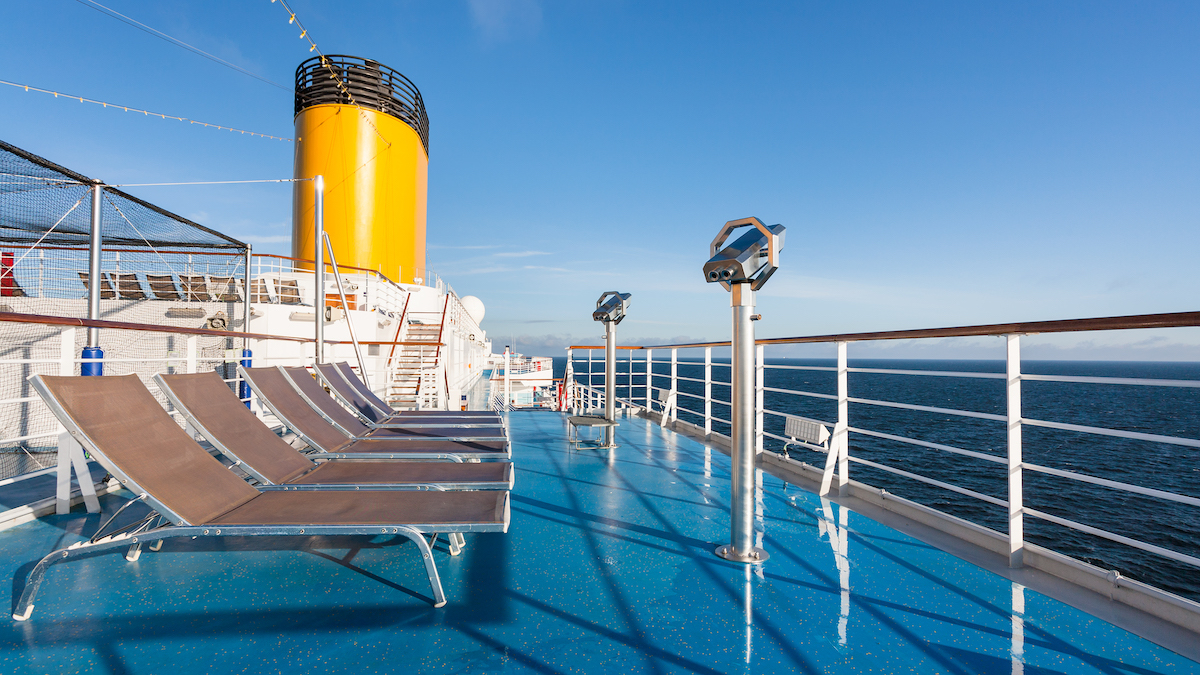 Cruising the Western Seaboard
The United States is home to many beautiful and diverse cruise destinations. The Western Seaboard is a shining example of these incredible destinations, with Alaska and the West Coast offering an array of beautiful coastlines and unique experiences. These destinations often offer a more tranquil, relaxing vacation. A west coast cruise is a perfect vacation option for those looking for scenic views of beautiful mountains, to explore renowned wineries, or wish to sightsee massive glaciers and wildlife.
Which Cruise Lines Sail Along the West Coast?
Most of the major cruise lines are represented along the West Coast including Carnival, Disney, Princess, Royal Caribbean, Norwegian, and others.
When is the Best Time to Cruise the West Coast?
The Western Seaboard refers to the west coast of the United States and includes the states of California, Oregon, Washington, and Alaska. These states are diverse in climate with cruise ports located all along the coast. Therefore, you should consider your cruise's itinerary of stops before determining the best time to cruise.
Favorable weather makes the West Coast home to multiple wine regions in California, Oregon, and Washington State. The textbook best time to visit is in the harvest season, taking place in September and October. Many west coast cruises visiting at this time will offer passengers excursions to take part in the local festivities. However, you may consider traveling in the winter, which is less busy than the summer and fall, for a more peaceful experience. In the spring the vines and wildflowers start to bloom, as do the crowds. Summer and fall are the busiest seasons in this region, with fall foliage appearing by November.
The Pacific Northwest is best to visit late spring through early fall, as the famously overcast skies clear for a few months of favorable weather. Temperatures are the most comfortable and this is the best time to view local wildlife. However, visiting off-season for a less crowded cruise is certainly an option, as temperatures are mild year round in this region of the country.
The best time to visit Alaska is between May - September, and is covered in further detail in another article. Read about Alaskan cruises
While Hawaii is not technically part of the Western Seaboard, many cruises from the west coast ports travel there. If you are considering a Hawaiian cruise, the best time to travel is late spring (April - early June). Spring cruises see better weather as this is the first part of the dry season. Also, as it is one of two shoulder seasons, there is often a drop in fares, and the cruise ships are typically less crowded.
No matter what time of year you travel, you may want to consider cruise insurance. Depending on the plan, this insurance can protect you if you miss a leg of your trip, encounter severe weather, require an emergency medical evacuation, or encounter another disruption to your trip.
Where Do Cruises Leave from on the West Coast?
For those looking for a scenic cruise along the coastline of the Western Seaboard have several options when it comes to which port to depart from. Port locations in California can be found in Los Angeles, San Diego, and San Francisco. West coast cruise ports are also located in places such as Astoria, OR; Seattle, WA; and Honolulu, HI. Internationally, Vancouver, BC is also a popular port location for west coast cruises. River cruises are also available along the West Coast, with popular ports in Portland, OR; Clarkston, WA; and Sacramento, CA, among many others.
How Far Off the West Coast Do Cruise Ships Sail?
Most of the cruise lines will have itineraries that travel to domestic ports, like Honolulu, San Diego, and Seattle. Some Pacific cruises go as far as Alaskan ports like Seward and Whittier. However, some do travel to international destinations like Canada and Mexico, so be sure to triple check your itinerary before booking if you plan to leave your passport at home.
Where Can I Find the Best Deals on West Coast Cruises?
You may have heard the phrase "wave season." Wave season refers to the time of the year when the cruise industry offers discounted rates, usually from mid-January through mid-March. These deals make it the most popular time for cruisers to book their trips. The types of offers and discounts will vary by destination and cruise line.
Best Things to See While Cruising the Western Seaboard
The Pacific coastline offers scenic views of luxurious beaches and interesting cities ready to be explored. Certain Pacific cruise itineraries also include visits to wine country. These itineraries offer a much more relaxing vacation, as opposed to the slightly overwhelming pace of cities found in the Caribbean.
California cruises are perfect for families hoping to spot celebrities in Hollywood or to spend the day at Universal Studios. Cruisers can also explore Getty Center, which displays antiquities and breathtaking art. San Francisco is a great destination because of their high-quality restaurants, historic museums, and world-class shopping centers.
Seattle is one of the top walking cities in the country, with a plethora of popular spots a short distance from the cruise port. Cruisers looking for a cup of coffee can grab a drink at the first Starbucks location, located in Pike Place Market.
Astoria, OR is a picturesque town of less than 10,000 people with a rich history and charming local traditions.
Cruises departing from Victoria, British Columbia provide exciting excursions surrounding ocean wildlife exploration.
Pacific coast cruises offer a wide variety of locations and experiences, so be sure to check your itinerary and do your research to identify your must-dos before heading into your west coast cruise. If one particular activity or excursion is your main reason for taking a cruise, you may want to consider a cruise insurance policy that includes Pre-Paid Excursion Reimbursement. This coverage will provide a one-time reimbursement, up to the limit on your confirmation, for pre-paid, non-refundable activity expenses that you have lost. This coverage is available in most states.