Cancel for Any Reason Travel Insurance (CFAR)
Last updated on 02/24/2023
Cancel for Any Reason coverage offers travelers the most cancellation flexibility and is the only coverage option available to cover fear of travel. This benefit is time-sensitive and has other eligibility requirements, so not all travelers will qualify. Please be sure to read the plan details carefully before purchasing.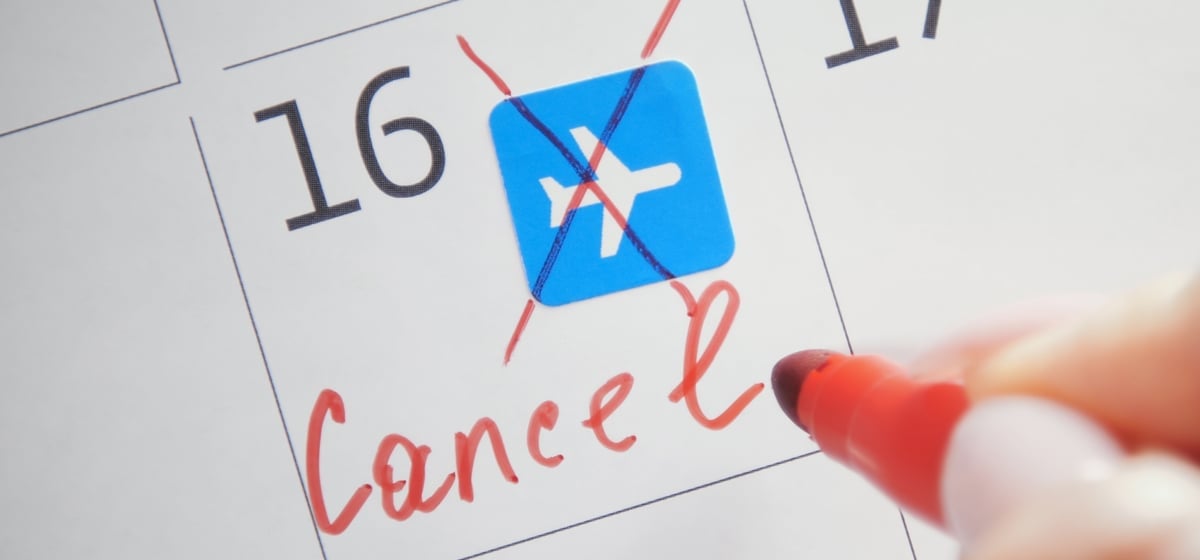 Life throws us a curveball occasionally — and travel is not immune to unexpected surprises. When it comes to planning travel, a little extra protection can be extremely beneficial. One option to consider when reviewing travel insurance is the add-on benefit Cancel for Any Reason (also known as "CFAR").
CFAR is an optional travel insurance benefit that may be added onto an eligible comprehensive policy. This popular coverage offers travelers the opportunity to cancel travel plans for reasons other than those listed as "covered reasons" on their policy. CFAR allows travelers to bypass that list, providing many travelers with a sense of greater flexibility and confidence when making decisions about travel arrangements.
It's important to note that you cannot purchase CFAR on its own – it can only be an "add-on" benefit. CFAR is offered as a part of certain comprehensive plans and may only be available to those who meet certain criteria. If required conditions are met, you may be eligible for reimbursement of 50%-75% of your of your insured, prepaid non-refundable trip costs if you are canceling at least 48 hours prior to departure, unless otherwise noted.
Thank you. Please confirm in your email.
You should receive an email within the next 24 hours asking you to please confirm your email.
Something went wrong. Please try again later.
Eligibility Requirements
Typically, a policy must be purchased within 10-21 days of making the initial trip payment to be eligible for CFAR benefits. Providers will often require CFAR purchasers to insure the entire dollar amount of their travel plans in order to receive coverage. There are additional eligibility requirements for this coverage option, so be sure to review the policy carefully to understand coverage before purchasing.
Claims Stipulations
To be eligible for reimbursement, many CFAR policies require that you cancel your insured travel plans and notify suppliers at least 48 hours (two days) prior to your scheduled departure. Beyond that, any cancellation must be made for a stated covered reason under your policy details in order to be eligible for reimbursement.
What Does Cancel for Any Reason Travel Insurance Cover?
As the name suggests, CFAR is designed to provide coverage for travelers who cancel their plans for a reason not covered by their policy. While this could be for "any" reason, there are still some requirements of which to be aware.
CFAR differs from the "Trip Cancellation" benefit included with most comprehensive policies. Under Trip Cancellation coverage, you must cancel your trip for a covered reason to receive reimbursement of up to 100% of your insured prepaid, non-refundable trip cost. However, as many of us know, life doesn't always follow the plan, and CFAR may help provide reimbursement of the majority of your prepaid, non-refundable trip cost if you must cancel for something other than a covered reason.
These situations may include, but are not limited to:
Travel concerns due to spiking Covid cases at your destination.
Conflict/War
Relationship issues
Pregnancy
Illness of a friend
Fear of travel
Changing your mind
In a nutshell, adding the Cancel for Any Reason travel insurance upgrade means that your travel insurance plan may cover cancellation for any reason at all.
Canceling Travel Plans Due to COVID-19
Most travel insurance plans will not cover cancellations due to change of mind or disruptions related to COVID-19 travel restrictions. Sometimes the only way to get around this cancellation limitation is by getting travel insurance with Cancel for Any Reason coverage. This benefit offers travelers the most room to decide for themselves which circumstances are the appropriate grounds to withdraw from travel plans. Travelers must cancel their travel arrangements at least 48 hours prior to departure and meet all other eligibility requirements in order to qualify for CFAR benefits.
Do I Need Cancel for Any Reason Travel Insurance?
When making decisions about trip insurance, travelers may want to balance the cost of a plan and the coverage that comes with it. All travel involves some degree of risk, and when a need for cancellation arises, travel insurance that covers cancellation for any reason may make a significant difference in what happens next. Travelers who are unable to or simply no longer want to take a trip may be able to get up to 75% of their trip costs back with CFAR, even if they have to cancel their trip due to something other than a covered reason at least 48 hours prior to departure. A highly flexible cancellation benefit, CFAR may accommodate the greatest range of personal and worldwide circumstances.
It is important to understand the limits of your policy when purchasing travel insurance so you can identify whether you may need certain benefits. In some cases, travelers may decide that lower limits may suffice for a short-distance weekend trip. However, there may be more on the line with a trip involving multiple flights or legs, a trip that includes prepaid events and excursions, or a long or international trip. If your travel plans are weeks or months away, it may be beneficial to consider what life may bring before you depart for your trip and what kind of situations would make cancellation necessary.
Is Cancel for Any Reason Travel Insurance Worth It?
This answer is unique to every traveler. Cancel for Any Reason is the coverage option that can allow the most flexibility to cancel for a reason not covered by the policy, such as fear of travel, and receive some reimbursement.
One important question to ask yourself when considering this benefit is – what would you risk losing if you can't go on your trip? For some travelers, that means losing a large sum of money. CFAR may allow you to get some of those non-refundable, prepaid expenses back, and being prepared may help you lessen your financial risk if something goes awry.
Ultimately, whether you should buy CFAR travel insurance may depend on your own priorities and what level of risk you feel comfortable taking on as you make your travel arrangements.
When in doubt, take a look at Cancel for Any Reason travel insurance reviews left by travelers who have added the CFAR upgrade to a plan.

Disclaimer: The information contained in this article serves as a general overview of benefits and should only be used for informational purposes. Refer to your individual certificate of insurance for specific coverages, exclusions and benefits. When in doubt, please contact one of our licensed agents for additional assistance.