Travel Insurance for Cyprus
Last updated on 06/22/2022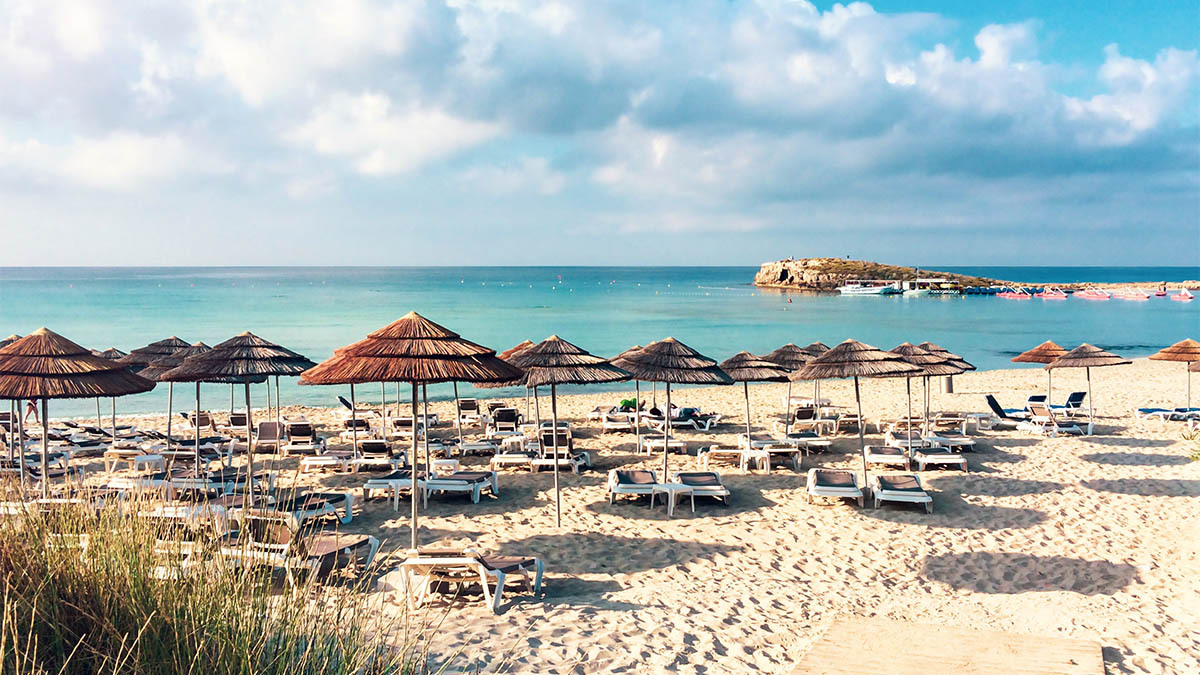 Do I Need Travel Insurance for Cyprus?
While travel insurance is not mandatory to visit Cyprus, there are many reasons to be covered for a trip to the Mediterranean. Cyprus is an island nation surrounded by pristine beaches, so visitors generally arrive by cruise ship or plane. Flying can expose a traveler to flight delays, cancellations, and issues with luggage, all of which can often be covered by travel insurance plans. Similarly, travelers taking a cruise may consider specific travel insurance designed for cruising.
Most often, travelers choose travel medical insurance for protection against unforeseen medical expenses abroad. Health-related coverage may be purchased as a freestanding travel medical plan or as part of a comprehensive travel insurance plan for a trip to Cyprus. Comprehensive plans often include emergency medical coverage as well as assistance with situations like vacation rentals, travel delays, and more, depending on each trip's needs.
Some travel insurance companies can offer coverage for treatment of the COVID-19 virus, but this coverage will vary by plan. Travelers concerned about canceling a trip due to uncertainty about COVID-19 may consider adding the Cancel For Any Reason (CFAR) benefit to their travel insurance policy. CFAR is a time-sensitive benefit, and InsureMyTrip's CFAR eligibility questionnaire can help you identify whether the benefit is available to you for your next trip to Cyprus.
Although Cyprus does not require international visitors to obtain travel insurance, travelers may need to meet certain other entry requirements for Cyprus. All travelers must enter and exit the country from either the Larnaca and Paphos airports or the seaports of Limassol, Larnaca, and Paphos, as arrival from the northern Ercan Airport is not considered a legal entry to Cyprus. Visitors from Europe must also show proof of sufficient funds and a plane ticket to return home.
Travelers who do use the Ercan Airport to visit the northern region of Cyprus may need specific North Cyprus travel insurance. It's recommended to check the government website of North Cyprus for the most up to date entry requirements before traveling.
How Much Does Cyprus Travel Insurance Cost?
Each traveler is different and has their own list of concerns when traveling abroad. So, the price of travel insurance for Cyprus will vary with the needs of each trip. Generally, the overall cost of travel insurance is determined by the type of coverage, duration of the trip, the number of travelers in the party, and the ages of the travelers. Some travelers want to insure the total cost of their trip, which can increase the price of a plan but may prove to be worth it in a covered emergency. More risk involved in the travels typically equals a higher cost for trip insurance for Cyprus.
What is the Best Travel Insurance for Cyprus Trips?
The best travel insurance is a topic often brought up by travelers. When comparing Cyprus travel insurance online, travelers are recommended to consider their full itinerary, budget, and personal concerns. International insurance for Cyprus should aim to meet these unique trip details, so most plans are bound to be a little different.
Disclaimer: The information contained in this article serves as a general overview of benefits and should only be used for informational purposes. Refer to your individual certificate of insurance for specific coverages, exclusions, and benefits. When in doubt, please contact one of our licensed agents for additional assistance.