Travel Insurance for Egypt
Last updated on 04/11/2022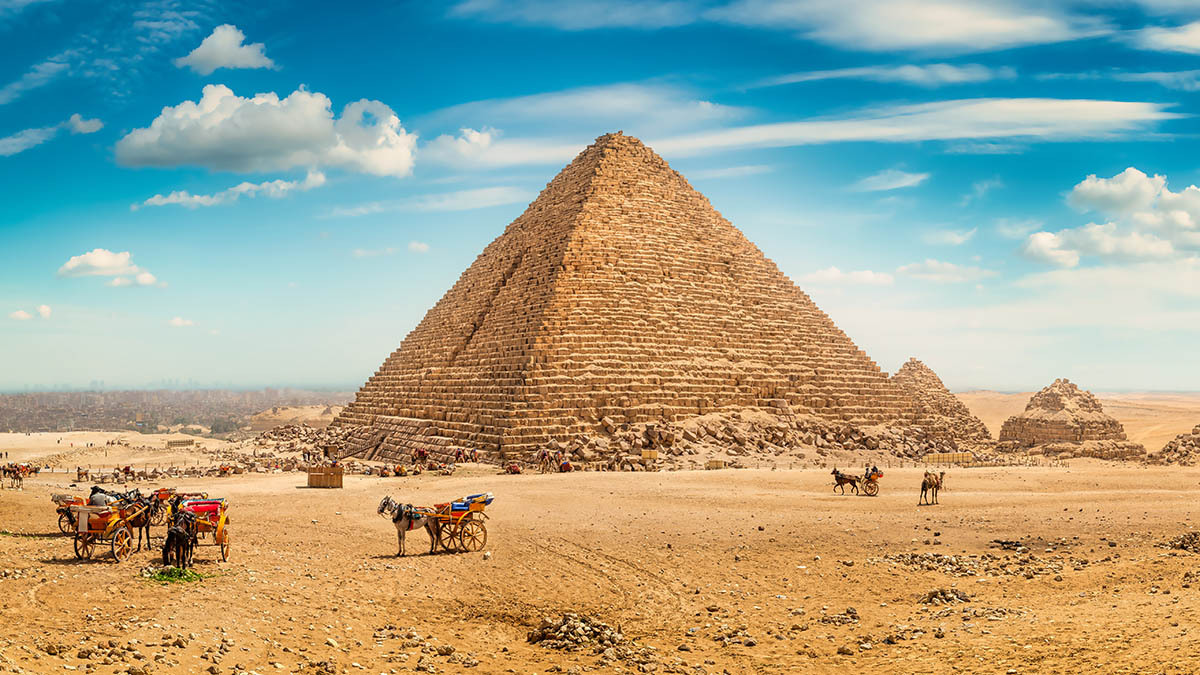 Is Travel Insurance Mandatory for Egypt?
Travel insurance is not required for all visitors to Egypt, but it is required for some and recommended for all. As regulations sometimes change, the U.S. Embassy in Egypt advises travelers to contact their nearest Egyptian Consulate or the Egyptian Embassy in Washington D.C. for the most updated travel insurance requirements.
While coverage may be optional for some travelers, international trips can be unpredictable. We recommend travelers purchase coverage in case of injury or illness while abroad, as well as travel-related disruptions like cancellation or delays.
How Much is Egypt Travel Insurance?
The price of travel insurance for Egypt will vary from plan to plan as every trip is different, and every traveler has different concerns and needs. However, you can count on similar factors to be responsible for the price of most travel insurance plans. Typically, travel insurance costs are influenced by:
Duration of the trip
Number of travelers
Age of travelers
Benefits included in the plan
Travelers can expect to pay more for their Egypt trip insurance as risk involved with the trip increases. For example, protecting a month-long trip is likely to cost more than protecting a shorter trip to the same destination.
Though adding more coverages may increase the price of your travel insurance policy, travelers going to Egypt may find the extra benefits to be well worth it if a medical emergency or other unexpected travel-related situation abroad is covered. Trip insurance may offer coverage for unforeseen circumstances like travel delay, flight cancellation, or baggage being damaged, delayed, or lost.
What is the Best Travel Insurance for Egypt Trips?
Overall, the right insurance policy for Egypt is the plan that covers most or all of your concerns regarding visiting this historic country. As health- and travel-related concerns look different for every traveler, there is no singular answer for what plan would offer all travelers the best travel protection.
However, a comprehensive travel insurance plan may offer the most benefits for travelers to Egypt. These plans often include travel medical coverage as well as coverage for a variety of travel-related circumstances. Delays due to mechanical issues or dangerous weather conditions, lost or damaged baggage, and 24-hour traveler assistance are some common coverages that may be included in comprehensive travel insurance for Egypt. Packaging these coverages together into one plan is an excellent way to address multiple travel-related concerns.
It is highly recommended for travelers to compare different types of benefits, providers, and prices to discover what an ideal travel insurance plan looks like for your next trip to Egypt. To get a quote, enter your trip information in InsureMyTrip's travel insurance quote form and review plans recommended for you.
Disclaimer: The information contained in this article serves as a general overview of benefits and should only be used for informational purposes. Refer to your individual certificate of insurance for specific coverages, exclusions, and benefits. When in doubt, please contact one of our licensed agents for additional assistance.