Travel Insurance for Ecuador
Last updated on 07/28/2022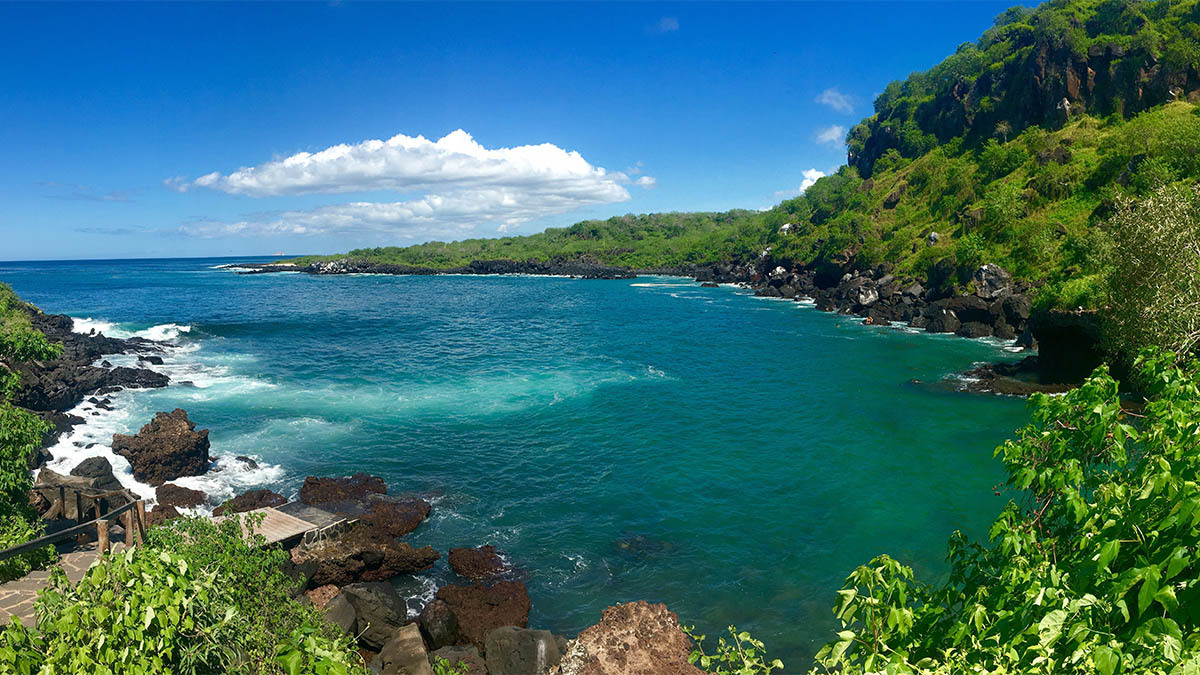 Do I Need Travel Insurance for Ecuador?
As of April 19, 2022, Ecuador does not require foreign visitors to have travel insurance to enter the country. However, to meet Ecuador's entry requirements, all travelers above 3 years old must show proof of either:
Full COVID-19 vaccination completed least 14 days prior to arrival in Ecuador
OR
A negative PCR test taken within 72 hours of arrival to Ecuador and an official traveler health declaration
Most travelers choose to be covered by travel insurance for added security during a trip abroad. Travel insurance for Ecuador can assist in various travel- and health-related situations such as emergency healthcare, emergency evacuation, travel delays, and more. Seasoned travelers know that anything is possible, and it's best to be prepared before something happens and help becomes necessary.
For example, travelers flying or cruising into the Galapagos Islands or Ecuador's mainland may experience delays, lost luggage, or other interruptions in transportation services. Weather conditions, mechanical issues, and other events can cause these service disruptions, and depending on your plan, some travel insurance coverages can assist travelers with hotels and other fees incurred as a result of these disruptions.
In many parts of the world, there are areas where travelers are advised to take increased caution. Certain regions in Ecuador may expose visitors to a higher risk of identity theft or scams targeting travelers, but these situations may also be covered by specific trip insurance.
Many travelers want to retain the option to end their Ecuador trip early or cancel the trip before it begins. Those who want to be protected and reimbursed in cases like these should consider the trip cancellation or Cancel For Any Reason coverages. There are certain eligibility requirements for benefits like Cancel For Any Reason, and like all travel insurance, these coverages can vary by plan.
How Much Does Ecuador Travel Insurance Cost?
All trips to Ecuador are different, and travel insurance plans are typically unique to the trip. In general, the overall price of travel insurance for Ecuador is determined by:
Coverages included in the plan
Number of travelers being covered
Ages of the covered travelers
Duration of the trip
An increased price is usually due to a greater potential of risk during the trip. For example, protecting a shorter trip usually costs less than protecting a longer trip with similar levels of coverage, due to a higher chance of disruptions during an extended trip.
Do I Need Health Insurance to Travel to Ecuador?
While travel health insurance for Ecuador is optional, one of the most common reasons travelers purchase travel insurance is for medical benefits. Paying for healthcare out-of-pocket in another country can quickly become costly, and some facilities may hesitate to treat foreign patients without proof of adequate funds or travel medical insurance.
Most travel medical plans cover emergency treatment for injury or illness, medical evacuation, and dental care. Additional coverages may be included on a plan-by-plan basis. Some common medical benefits to consider for a trip overseas include:
Coverage for pre-existing conditions
Trip interruption
Accidental death
Coverage for these medical events and more can be purchased in a standalone travel medical plan for Ecuador or alongside other benefits designed for travel-related situations with a comprehensive travel insurance plan.
What is the Best Travel Insurance for Ecuador Trips?
The best international insurance for Ecuador varies from traveler to traveler. Everyone has their own concerns while traveling, so each travel protection plan may include trip-specific benefits to meet these personal needs.
Comparing different travel insurance providers, coverages, and prices online is one of the most efficient ways to identify the right travel insurance for your next trip to Ecuador. Simply enter your trip details into the quote form to start a free travel insurance quote.
U.S. / Ecuador Embassy and Consulate Locations
U.S. Embassy and Consulate in Ecuador
Quito, Ecuador — U.S. Embassy
E12-170 Avigiras Ave. and Ave. Eloy Alfaro
Quito, Ecuador
Phone: 593.2.398.5000
Guayaquil, Ecuador — U.S. Consulate General
Santa Ana St. and Jose Rodriguez Bonin Ave.
San Eduardo Sector
Guayaquil, Ecuador
Phone: 593.4.371.7000
Ecuador Embassy and Consulate in USA
Washington DC — Embassy of Ecuador
2535 15th St. NW
Washington DC 20009 United States
Phone: 1.202.234.7200
Los Angeles, California — Consulate General of Ecuador
3600 Wilshire Blvd, Ste 1404
Los Angeles, CA 90010 United States
Phone: 1.323.658.6020
New Haven, Connecticut — Consulado Del Ecuador En Connecticut
1 Church St
New Haven, CT 06510 United States
Phone: 1.203.752.1947
Miami, Florida — Consulate General of Ecuador
117 NW 42nd Ave.
Miami, FL 33126 United States
Phone: 1.305.539.8214
Chicago, Illinois — Consulado Del Ecuador En Chicago
180 N Wabash Ave, Ste 400
Chicago, IL 60601 United States
Phone: 1.312.374.1992
Minneapolis, Minnesota — Consulado Del Ecuador En Minneapolis
2310 Central Ave NE
Minneapolis, MN 55418 United States
Phone: 1.612.721.6468
Newark, New Jersey — Consulate General of Ecuador
400 Market St., 4th floor
Newark NJ 07105 United States
Phone: 1.973.344.6900
New York, New York — Consulate General of Ecuador
800 Second Avenue, Suite 600
New York, NY 10017 United States
Phone: 1.212.808.0331
Houston, Texas — Consulado Del Ecuador En Houston
2603 Augusta Dr, Ste 810
Houston, TX 77057 United States
Phone: 1.713.572.8731
New York, New York — Permanent Mission of Ecuador to the United Nations
866 UN Plaza, Suite 516
New York, NY 10017 United States
Phone: 1.212.935.1680
Disclaimer: The information contained in this article serves as a general overview of benefits and should only be used for informational purposes. Refer to your individual certificate of insurance for specific coverages, exclusions, and benefits. When in doubt, please contact one of our licensed agents for additional assistance.