Travel Insurance for Costa Rica
Last updated on 05/24/2023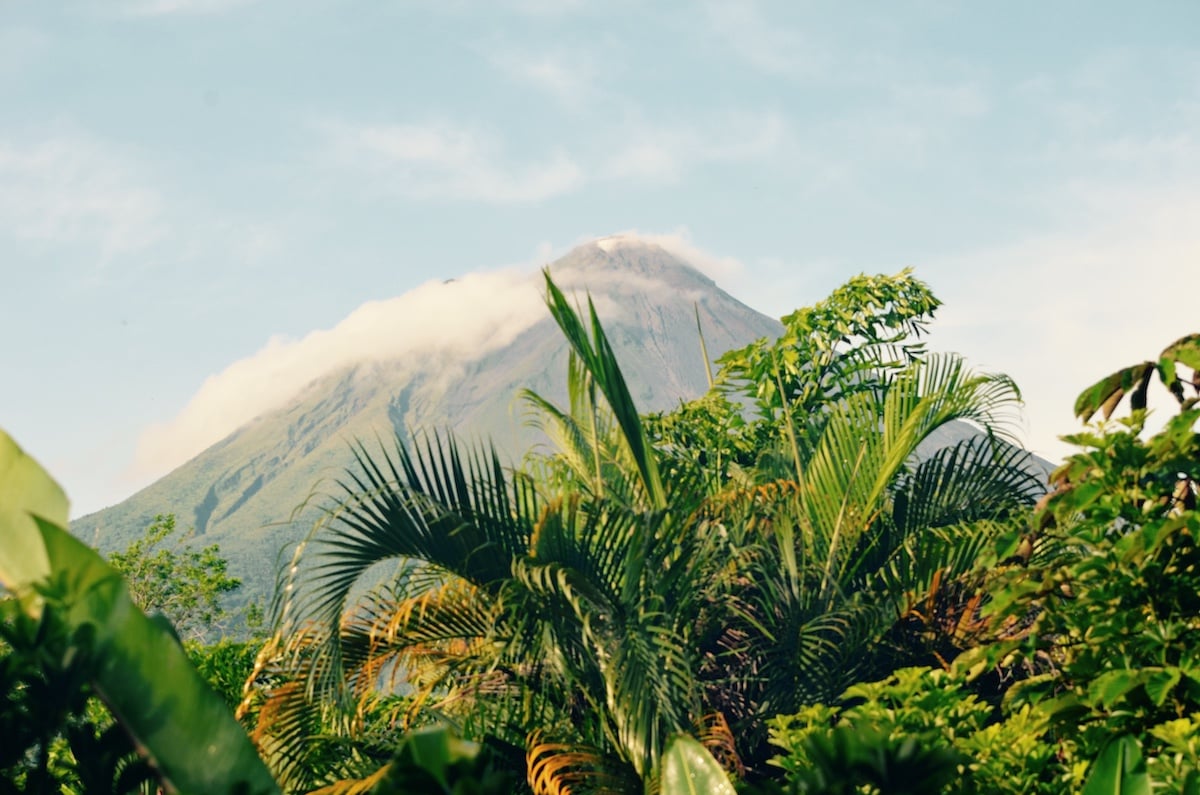 ---
---
Do I Need Travel Insurance for Costa Rica?
Costa Rica has beautiful rainforests and tropical shorelines, so it's no wonder why many travelers seek to experience a bit of the "pura vida," or pure life, for themselves. Costa Rica is a top destination for many of our travelers. When planning their itinerary to the Rich Coast, many travelers wonder "Is travel insurance mandatory for Costa Rica?" As of April 1, 2022, the temporary entry requirements established in the framework of the national health emergency due to COVID-19 have been repealed, and proof of travel insurance is no longer required to enter Costa Rica for vaccinated or unvaccinated travelers.
However, due to the nature of overseas travel, InsureMyTrip recommends that international travelers consider purchasing travel insurance prior to their trip to Costa Rica. Depending on the details and benefits of your plan, travel insurance may offer coverage to help protect your trip from the unexpected.
This recommendation particularly applies to travelers who are taking a cruise as part of their trip to Costa Rica. Cruise insurance may be especially valuable because of the unique multi-leg nature of traveling by ship. Cruises and eco-adventures to Costa Rica have been a recent trend, but experienced cruisers will know that shipboard disruptions and cancelled excursions can, and do, happen. Coverage needs are as unique as your trip. Whether you want coverage for travel delays or protection in the event your baggage gets lost or stolen, there are plans available with the best fit coverage for your needs.
How Much is Travel Insurance to Costa Rica?
Everyone is different and has their own list of concerns, so calculating the cost of insurance will vary by traveler. The cost of travel insurance for Costa Rica will depend on the age of travelers, the party size, length of your stay and the type of coverage purchased. The more variables and risk involved in the trip, the more travelers can typically expect to pay for coverage to meet their needs. Luckily, you can enter your information and receive a free, personalized quote for your Costa Rican adventure right on the side of the page. By providing details pertaining to your trip, InsureMyTrip's SMART algorithm will identify some options that may work best for your trip. You can compare multiple plans at once and read reviews from fellow travelers. If you ever have questions about choosing the right coverage you can call our award-winning customer care team for guidance.
Do I Need a Passport for Costa Rica?
Not all tourists who visit Costa Rica will need a Travel Visa. Visa requirements are based on international agreements so we encourage travelers to review the full list of visa requirements by nationality with the Costa Rica Embassy. To visit Costa Rica, U.S. citizens will need a valid passport with at least one blank page. U.S. visitors are not required to get a tourist visa for trips shorter than 90 days, but you will be required to show a return ticket home. Every tourist leaving the country is required to pay an exit tax, and this will be reflected in the cost of your return flight.
Not only will you need your passport to enter the country, but Costa Rica also has strict documentation requirements for travelers. You must be carrying copies of identification on your person at all times. Local authorities do have the right to detain travelers while they verify the identification and immigration status of visitors, so never be caught without the proper travel documents.
---
Costa Rica Travel Tips & Safety
Money & Currency Exchange
The official currency of Costa Rica is the Costa Rican Colon, and the common abbreviation is CRC. U.S. visitors will find it convenient to know that USD is widely accepted throughout the country, and you likely will not need to convert cash to colones before your trip. Exchange rates may fluctuate, but in general, the cost of living in Costa Rica is significantly lower than it is in the United States. That being said, shoppers should have smaller bills on them as bills larger than $20 may not be accepted. If they are, you will likely receive your change in colones.
A great backup option is to have a couple of credit cards on you, issued from different banks. Make sure to tell your bank or credit card company of your travel plans, to avoid any issues accessing your funds while abroad. Credit cards are widely accepted, but some of the remote countryside destinations may not be able to take cards due to unreliable electrical service. Keep this in mind when planning your itinerary!
Transportation
Travelers who are looking into car rental for their trip should be warned that the roads are rough in Costa Rica. The roads are known as some of the worst in all of the Americas. Outside of the national highway system, much of the road network is made of dirt roads. The maintenance of the streets is very poor, and they're covered in potholes and lack proper road signs. The rainy season in Costa Rica lasts from May to December, with October typically being the worst month. With the rainy season lasting the majority of the year, landslides occur frequently causing major sinkholes on the roads throughout the country.
Visitors are advised to avoid driving at night. The roads are challenging enough to manage during the day, but most streets have inadequate lighting making it nearly impossible for foreign drivers to stay safe. For tourists who do still wish to brave the rough roads, some advice is to look into renting a 4x4 for the added clearance and power they offer to help navigate the poor roads. Costa Rica requires all drivers to have third-party liability insurance. Unlike in other countries, travel credit cards will not work as a third party liability plan. So when booking a rental car, it may be easier to order it online in advance and add the cost of insurance when you book.
Not everyone is up for the adventure of renting a car on their trip, but there are other ways of getting around! One of the most convenient ways would be to hire a cab or rojo. When you get into one of the bright red rojos, politely ask for the driver to turn the meter on if they do not start it on their own. This will prevent getting overcharged. Be sure to only ride in authorized rojos. There will likely be illegal cabs also painted red to try and dupe tourists, but look for a yellow triangle on the door that indicates it is a legal and safe rojo. In addition to cabs, buses are a very cost-effective way to get around. There is no unified bus network, but most of the buses will go to every major city in Costa Rica.
Culture
Pura Vida is the way of life for Ticos. Tourists will find that locals are generally a very laid-back, polite bunch. To blend in, reciprocate the friendliness and embrace the positivity. As laid-back as the Ticos can be, they do make a point of being polite and courteous to one another. Should you need to get someone's attention, say "disculpe," which translates as '"sorry."
When you hit the town and stop for a bite to eat, take note of the bill before paying your tab. Unlike restaurants in the United States, Costa Rican restaurants will automatically add a 10% gratuity to your bill, in addition to a 13% tax. It is polite to provide a tip if your service was exceptional, but it is entirely optional. There are no strict rules when it comes to tipping for tour guides, cab drivers, or hotel services, but showing appreciation for exceptional service is always welcome. Having some cash on you to tip $1-$5 USD for a great tour or assistance with carrying your bags is a nice gesture.
Speaking the Language
The official language of Costa Rica is Spanish. Particularly along the Caribbean coast and in major tourist destinations, you will find plenty of Ticos who can speak English. There are also many popular expat areas along the Gold Coast where you can easily get by speaking only English. While it may not be required for you to fluently speak Spanish, a basic understanding or learning some key phrases will go a long way. A warm "Buenos Dias" will be appreciated! Don't feel silly if you get corrected on your word choice. Costa Ricans are typically happy to chat with you and understand that you're trying, so they will try and help with a quick Spanish lesson.
Risk & Crime
Costa Rica is a safe tourist destination and one of the safest countries to visit in Central America. No trip is without risk though, so the savvy traveler should plan ahead and stay sharp while abroad. Simple safety tips like not walking alone at night, being cautious not to flash your money or valuables, and avoiding situations in which you can be singled out as a tourist will help you blend in and stay safe. You'll also want to check applicable travel advisories and plan accordingly.

Before you leave for your trip, there are precautions you can take to ensure everything goes as smoothly as possible. According to the U.S. State Department the Zika virus, Dengue, Chikungunya and to a lesser extent, malaria are all diseases travelers should be aware of while visiting Costa Rica. These diseases are all spread via mosquito bites, so use insect repellent and wear long sleeves when possible. Pack plenty of insect repellent as it is very expensive in Costa Rica. So if travelers are wondering "do I need vaccinations for Costa Rica" the answer is likely yes, but it depends on which portion of the country you plan to visit. The Centers for Disease Control recommends that all travelers be up to date on routine vaccinations, and consider additional immunizations and medications depending on your itinerary.
---
Popular Destinations & Tourist Attractions in Costa Rica
There is no shortage of things to do or see while you're in Costa Rica. From hiking and rock climbing in Arenal Volcano National Park to surfing or soaking up the sun on the white sand beaches of the rich coast, there is something for every kind of traveler. We've rounded up a short "best-of" list to help inspire you as you pull together your dream Costa Rica itinerary.
Top 10 Travel Destinations for Costa Rica
San Jose
Alajuela
Guanacaste
Tortuguero
Monteverde Cloud Forest
Puerto Viejo
Santa Teresa
Cartago
Playa Hermosa
Corcovado National Park
---
U.S. / Costa Rica Embassy and Consulate Locations
U.S. Embassy in Costa Rica
U.S. Embassy San Jose
Calle 98 Vía 104, Pavas
San José, Costa Rica
Phone: 506.2519.2000
Costa Rican Embassy and Consulate in USA
Washington DC — Embassy of Costa Rica
2114 S Street NW
Washington DC 20008 United States
Phone: 1.202.499.2991
Tucson, Arizona — Costa Rica Honorary Consulate
3567 E. Sunrise Drive, Ste. 235
Tucson, AZ 85718 United States
Phone: 1.520.577.5559 / 1.502.529.7068
Los Angeles, California — Costa Rica Consulate General
1605 West Olympic Blvd., Suite 400
Los Angeles, CA 90015 United States
Phone: 1.213.380.7915 / 1.213.380.6031
Miami, Florida — Costa Rica Consulate General
2730 SW 3rd Avenue, Suite 401
Miami, FL 33129 United States
Phone: 1.786.655.0990
Atlanta, Georgia — Costa Rica Consulate General
1870 The Exchange, Suite 100
Atlanta, GA 30339 United States
Phone: 1.770.951.7025 / 1.770.951.7027
Chicago, Illinois — Costa Rica Consulate General
30 N Michigan Avenue, Suite 1922
Chicago, IL 60602 United States
Phone: 1.312.470.0282 / 1.312.577.4267
Saint Paul, Minnesota — Costa Rica Honorary Consulate
6 West 5th Street, Suite 201
Saint Paul, MN 55102 United States
Phone: 1.651.293.1816
New York, New York — Costa Rica Consulate General
225 West 34 Street, Suite 1105
New York, NY 10122 United States
Phone: 1.212.509.3066 / 1.212.509.3067
Houston, Texas — Costa Rica Consulate General
3100 Wilcrest Drive, Suite 260
Houston, TX 77042 United States
Phone: 1.713.266.0484
Puerto Rico — Costa Rica Consulate General
Calle Tetuán 206, Edificio San Juan-edificio del Banco Popular, Suite 506
Viejo San Juan.
San Juan, Puerto Rico 00902
Phone: 787.722.0066
Disclaimer: The information contained in this article serves as a general overview of benefits and should only be used for informational purposes. Refer to your individual certificate of insurance for specific coverages, exclusions and benefits. When in doubt, please contact one of our licensed agents for additional assistance.