Travel Insurance for Argentina
Last updated on 04/11/2022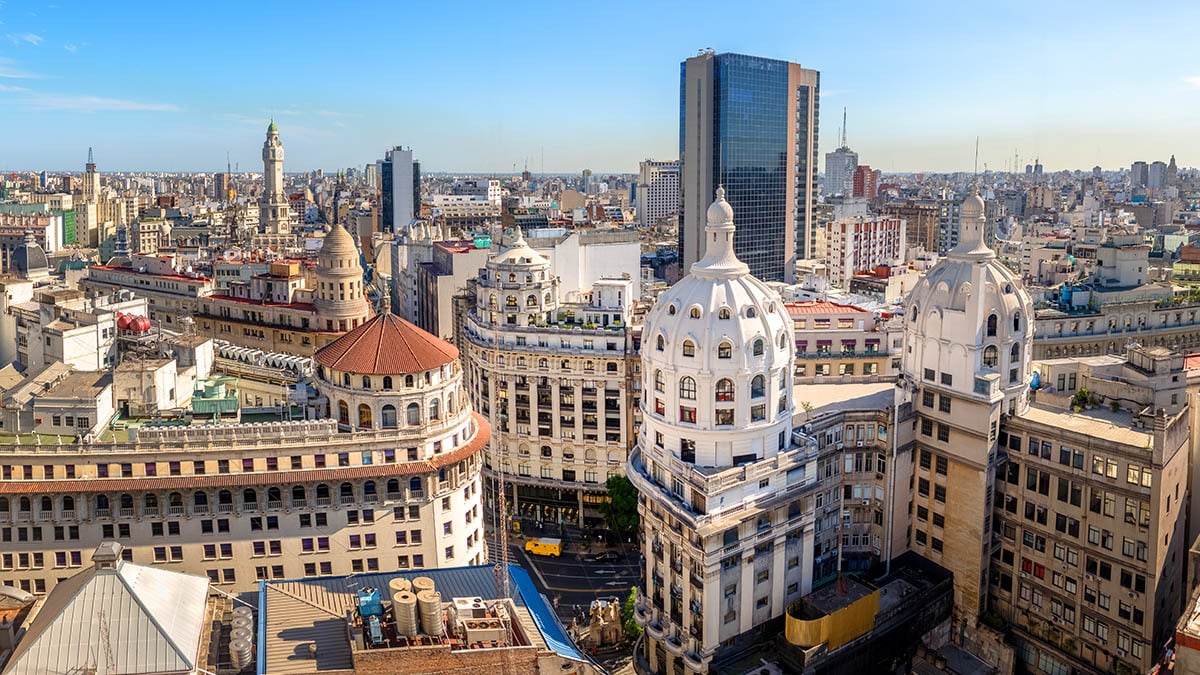 Does Argentina Require Travel Insurance?
Yes, all visitors to Argentina must be covered by a minimum of travel medical insurance that includes hospitalization, quarantine, and transportation for COVID-19 treatment. As of November 1, 2021, this requirement applies to both vaccinated and unvaccinated travelers.
Additionally, all travelers must show proof of a negative PCR test taken within 72 hours prior to departure. Negative results from an antigen test within 48 hours of travel may also be acceptable.
Unvaccinated travelers will also be required to apply for and then submit a vaccination exception from their nearest Argentine Consulate, and quarantine for seven days before entry to Argentina.
Though the mandatory health coverage for Argentina will assist travelers with situations related to COVID-19, there are many other aspects of international travel that involve some degree of unpredictability. A more robust travel insurance policy is highly recommended for international trips to this scenic South American country to help protect travelers against the unexpected.
Argentina trip insurance policies can include a variety of different coverages, including but not limited to assistance with transportation delays, cancellations, medical emergencies, and other travel-related disruptions. These benefits can be a great resource to count on in undesirable situations, reducing the financial burden on a traveler if things go awry.
What Does Argentina Travel Medical Insurance Cover?
Though some elements of a travel health plan are variable based on the specific details of the policy, visits to foreign doctors and emergency health care treatment are covered by travel medical insurance for Argentina.
Additional coverage for travel-related concerns such as loss of luggage, weather-related disruptions, and delays in transportation services may be available in a comprehensive plan. Comprehensive travel insurance plans for Argentina can provide the most benefits to overseas travelers, offering protection in a variety of unforeseen situations.
Some common coverages to consider for Argentina travel health insurance include:
It's recommended to contact your domestic health care provider prior to purchasing any travel medical coverage for Argentina. Some domestic health insurers may offer assistance with medical expenses incurred abroad, while others do not extend their coverage to other countries. Understanding these limitations will help you choose the right coverage for your next trip to Argentina while avoiding paying for excess coverage you wouldn't need.
For coverage related to COVID-19, review your policy carefully as some providers have exclusions in the event you contract the virus while traveling.
Does Travel Insurance for Argentina Cover COVID-19?
Argentina requires travel insurance for all visitors which includes coverage for COVID-19-related hospitalization, quarantine, and transportation of individuals who may have contracted the virus.
It's vital to carefully review the details of your travel health insurance for Argentina to be sure that the mandatory benefits are present in your policy before purchasing coverage.
Comprehensive travel insurance plans may also be able to include the following benefits:
Emergency medical coverage: Doctor visits and/or hospital stays in Argentina.
Trip interruption: For travelers who become too sick to continue their trip and must return home.
Emergency Medical Evacuation: A traveler's transportation to the nearest appropriate hospital or back to their home country following an illness or injury.
Cancel For Any Reason (CFAR): This benefit provides assistance to travelers who need to cancel their trip due to coronavirus or other reasons that may not be covered by most travel insurance plans.
Although some travel insurance plans have restrictions regarding benefits for COVID-19, there are many providers who have expanded or updated their existing coverage to include more benefits related to COVID-19 over the course of the pandemic.
What is the Best Travel Insurance for Trips to Argentina?
Every trip and traveler is different, so there is no one-size-fits-all best Argentina travel insurance. As long as Argentina's COVID-19 requirements are met within your policy, your other coverages should aim to cover most or all of your unique concerns when traveling abroad.
Comprehensive travel insurance plans may offer the most benefits, including coverage for medical emergencies, travel delays, lost or damaged baggage, or other disruptions during your trip.
Compare different providers and coverage options to find the right travel insurance for your next trip to Argentina. To view the plans that best match your criteria, enter your trip details in InsureMyTrip's free quote form to find the right plan for you.
Disclaimer: The information contained in this article serves as a general overview of benefits and should only be used for informational purposes. Refer to your individual certificate of insurance for specific coverages, exclusions, and benefits. When in doubt, please contact one of our licensed agents for additional assistance.