Travel Insurance for Hungary
Last updated on 08/10/2023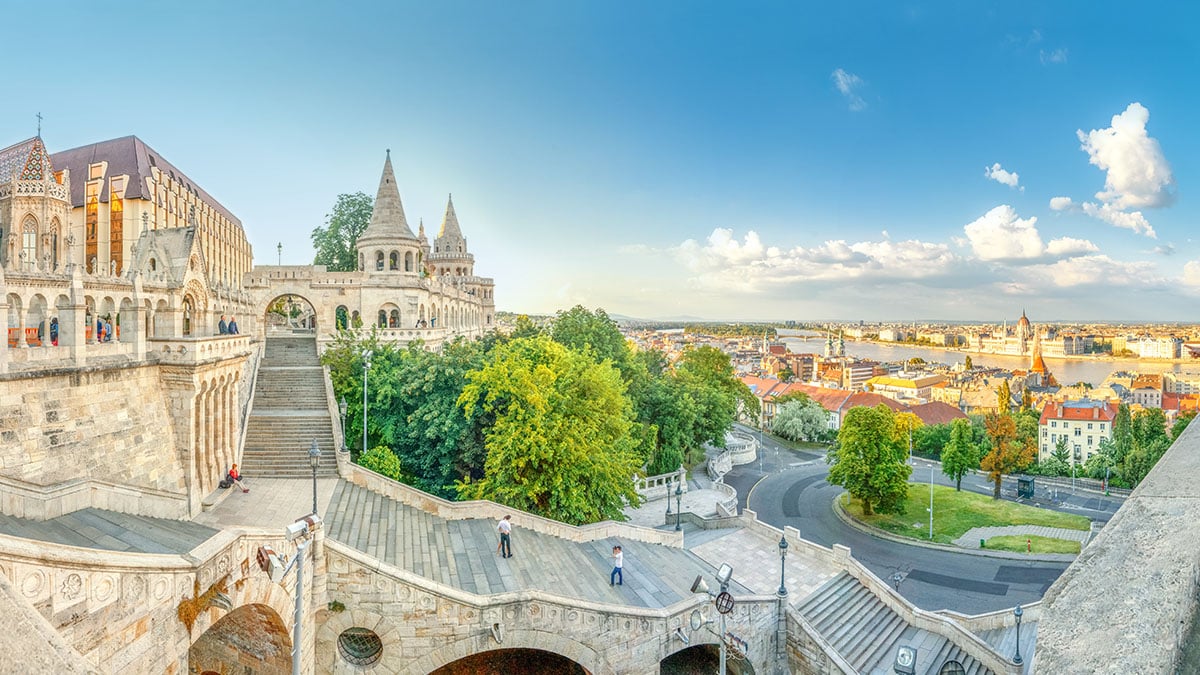 ---
---
Do I Need Travel Insurance for Hungary?
Travel insurance is mandatory for some but not all travelers to Hungary. Those who will need a short-stay Schengen visa will be required to purchase compliant coverage. However, for visitors who do not require a Schengen visa for entry, travel insurance is optional but highly recommended. We recommend purchasing Hungary travel insurance in order to protect against the unexpected. Some of the most common reasons our customers purchase a plan include injury & illness, lost or stolen luggage, flight delays, unforeseen inclement weather, and other travel mishaps.
Most domestic healthcare coverage will not cover expenses due to illness or injury sustained while traveling abroad, which is why we recommend purchasing a travel medical plan at minimum. However, if you looking for broader coverage to protect against additional scenarios like travel delays, damaged baggage, and even trip cancellation, comprehensive travel insurance may be the best option for your trip to Hungary.
How Much Does Hungary Travel Insurance Cost?
The cost of travel insurance for Hungary varies based on several individual factors, which are generally unique to each traveler. These include the length of the trip, the number of travelers in the party, the age(s) of those travelers, and the type of coverage purchased. In some cases, travelers may want to insure their trip cost, which can also affect the overall cost.
In general, the cost of travel insurance increases with risk, so a longer trip duration often means a higher premium, and vice versa. Additionally, older travelers, such as those with pre-existing health conditions, may see increased rates when compared to travelers without diagnosed pre-existing conditions. Other factors like increased benefits, fewer limitations, and coverage for risky activities may also increase travel insurance prices for Hungary.
What is the Best Travel Insurance for Hungary Trips?
Every person is different, so the plan that is best for one traveler's trip to Hungary will vary depending on individual concerns and coverage needs. Ultimately the best travel insurance for Hungary is the plan that meets your budget, personal concerns, and travel details. We recommend comparing plans and coverages from multiple providers with our convenient travel insurance quote form. The website also features reviews from fellow travelers, so be sure to read about others' experiences so you can make the best decision for your own trip. If you have any questions, our customer care team is standing by to help with specific coverage questions and even claims assistance should you need to file a claim during or after your trip.
---
Top 15 Travel Destinations & Tourist Attractions in Hungary
Budapest
Pécs
Debrecen
Eger
Sopron
Lake Hévíz
Esztergom
Tihany
Lake Balaton
Hortobágy National Park
Győr
Aggtelek National Park
Hollókő
Szentendre
Lillafüred
---
U.S. / Hungary Embassy and Consulate Locations
U.S. Embassy in Hungary
Budapest, Hungary — U.S. Embassy
U.S. Embassy Budapest
Szabadság tér 12
H-1054 Budapest, Hungary
Phone: (36-1) 475-4400
Hungary Embassy and Consulate in USA
Washington DC — Embassy of Hungary
3910 Shoemaker Street, NW
Washington DC 20008 United States
Phone: 1.202.362.6730
New York, New York — Hungary Consulate
223 East 52nd Street
New York, NY 10022 United States
Phone: 1.212.752.0669
Los Angeles, California — Hungary Consulate
11766 Wilshire Boulevard, Suite 410
Los Angeles, CA 90025 United States
Phone: 1.310.473.9344
Boston, Massachusetts — Hungary Consulate
111 Huntington Avenue, 25th floor
Boston, MA 02199 United States
Phone: 1.617.342.4022
Disclaimer: The information contained in this article serves as a general overview of benefits and should only be used for informational purposes. Refer to your individual certificate of insurance for specific coverages, exclusions, and benefits. When in doubt, please contact one of our licensed agents for additional assistance.