The Big E: New England's Greatest Fair
Last updated on 03/27/2023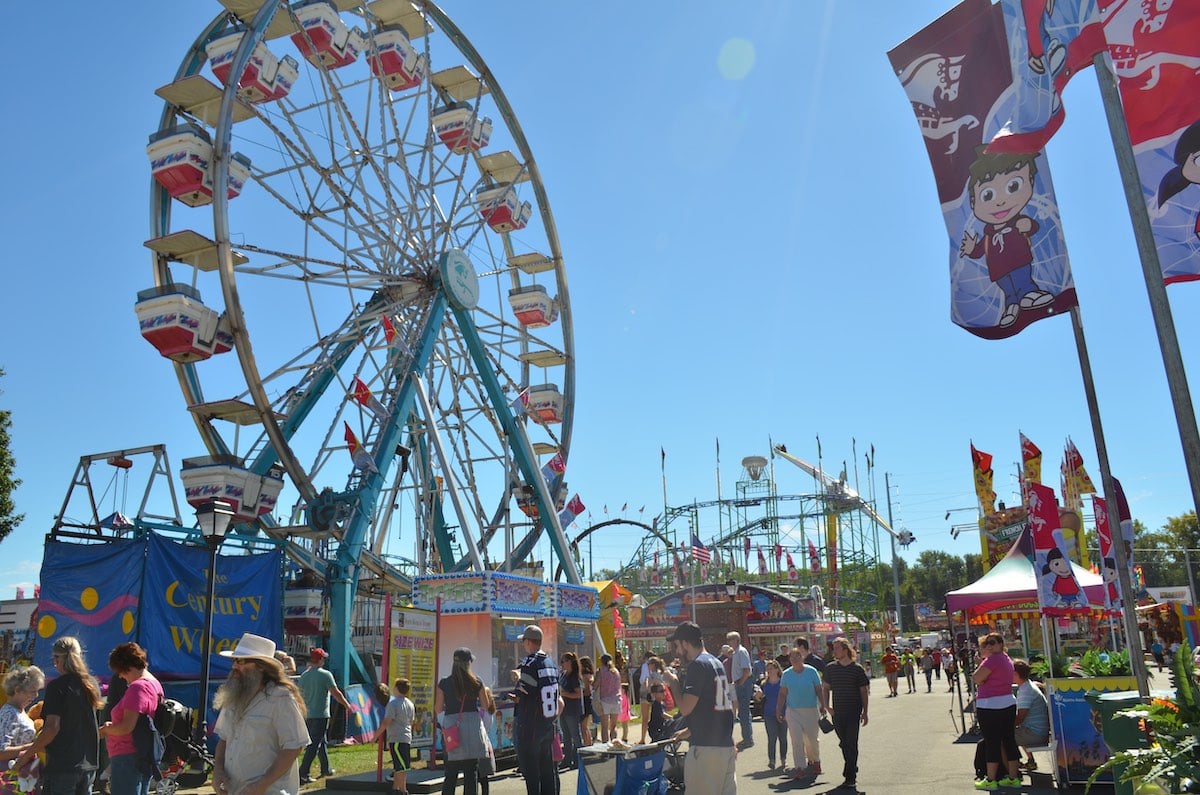 What is The Big E Fair?
If you are looking for a true fall experience in Massachusetts, you really can't go without a trip to the Eastern States Exposition; more commonly known as The Big E. What makes this fair so special? It's billed as "New England's Great State Fair" where the entire region takes part, including Connecticut, Rhode Island, Massachusetts, New Hampshire, Maine, and Vermont. It is the largest agricultural event on the eastern seaboard and the sixth-largest fair in the nation. The Big E Fair also features carnival rides, food booths where many vendors compete for top awards, craft fairs, concerts & live performances, museum events, and even butter sculptures.
When is The Big E Fair?
The exact dates vary year to year, but generally The Big E runs annually from mid-September to early October. Most of the events are scheduled during September and October but some of the shows, competitions, and festivals occur year-round.
Where Does The Big E Fair Take Place?
Since the fair is so large with so many participants from all over New England, there are actually a variety of entertainment venues, buildings, and locations used for the events. The main fairgrounds is located at 1305 Memorial Ave in West Springfield, MA (Get Directions). The Hilton Garden Inn in Springfield offers special rates for attendees, but you'll want to book early. Additional hotels are available as well, but many fair goers prefer to camp at the fairgrounds. Camping sites feature low rates, from as little as $15-25 per day, with full-utility hookups.
What is There to Do at The Big E?
While my family and I go every year, this tradition started before we added our kids to the equation. Any type of traveler will find a good time at The Big E. Whether you are bringing your kids to have a little fun with the animals or in the fairgrounds or you are making a day of it with your significant other, you can't go wrong with this fair. There is really something for everyone – from rides, games, and farm animals – to great hometown food and handmade crafts.
Agriculture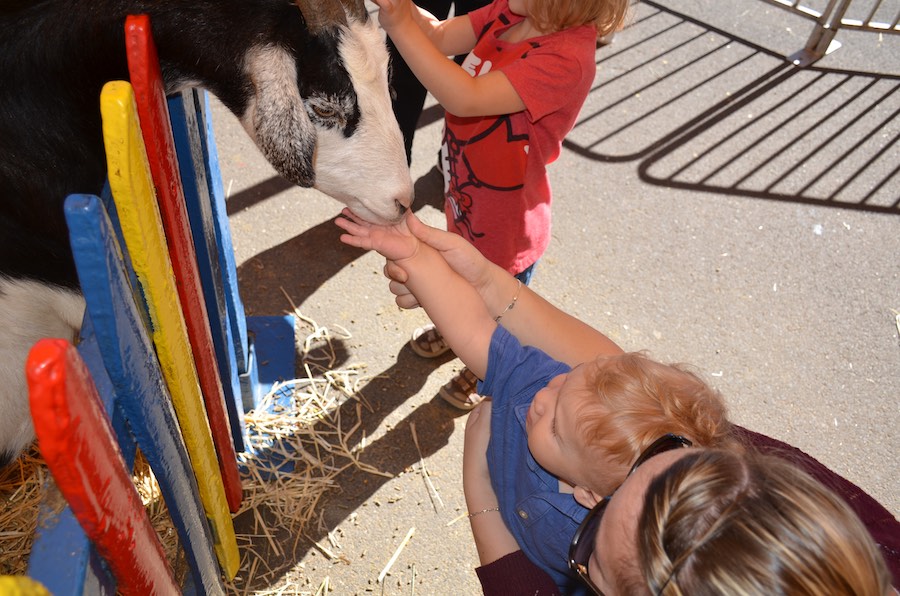 OK, not everyone has a love for livestock. But my 1-year-old son adores all types of animals. We spent a good chunk of time feeding quarters into the feed dispensers at the petting zoo and feeding the livestock and exotic animals there.
From goats and bulls to donkeys and camels, this petting zoo had it all. Right next door, you could even ride an elephant! (If our son wasn't scared out of wits the last time we tried to put him on a pony, we may have even entertained the idea.)
Food & Drink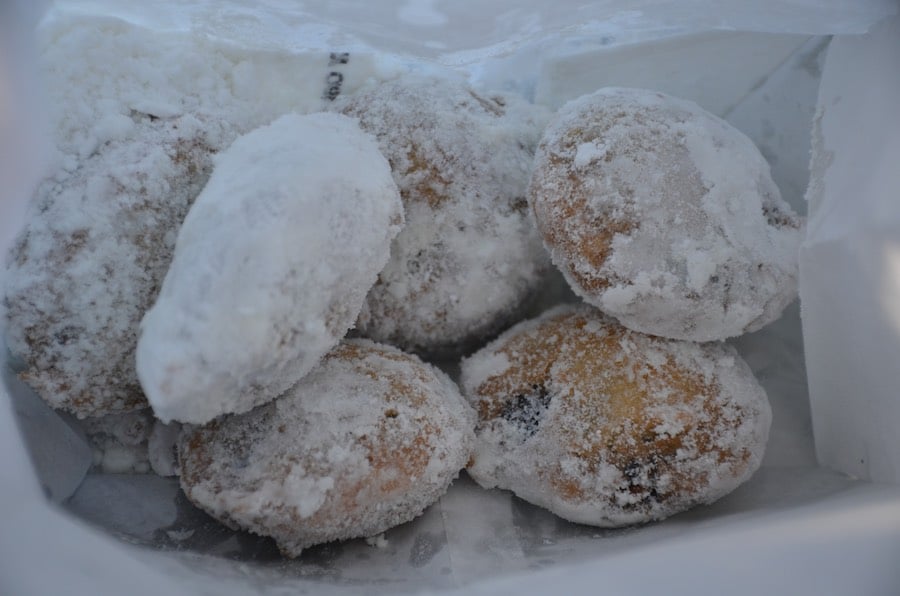 I promise if you eat food, you will be happy at The Big E. You can literally (I mean, literally) find any type of food at the fair. Let's see – in the three hours that we spent on the fairgrounds, we devoured Bavarian nuts, freshly squeezed limeade, a sour dill pickle (the whole thing), oysters on the half shell, a turkey leg and, oh yea, fried Oreos.
Those didn't peak your interest? How about – craft beers, sausage and peppers, gigantic baked potato, apple cider, apple cider donuts, blueberry crisp, a pulled pork sandwich, Homestyle chili, vintage wine, delicious ice cream, melt-in-your mouth fudge – the list goes on and on, I promise.
I didn't even mention the fried food you'll probably love to try and hate that you devour it. This year was the first year we made the courageous decision to try fried Oreos. Let me tell you, we did not regret it. I wasn't thinking about the calorie count when I was savoring the melted chocolate and frosting in my mouth. Oreos not your thing? You can get fried pickles, Kool-Aid, butter, cookies; I'm sure if you look hard enough you can find some fried veggies somewhere.
Avenue of the States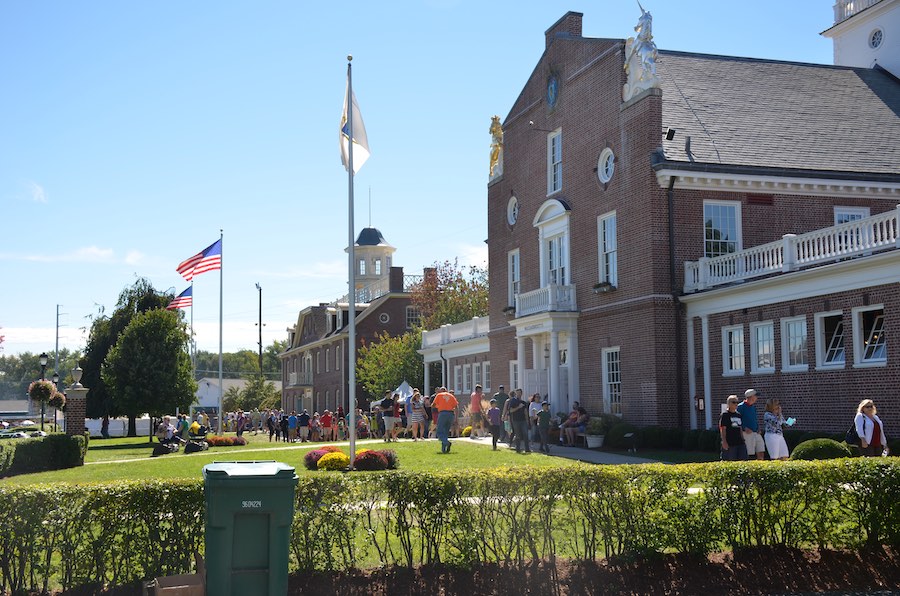 The heart and soul of The Big E is the Avenue of the States. With each New England state represented, you can experience all of the region in just under two hours (or less if you're quick about it). Essentially, you shuffle around each building, following the interested masses, to see the best of what each state has to offer.
While you'll recognize some of the booths (like Lego, Pez or the Teddy Bear Factory), you'll also be able to experience booths of small businesses that showcase New England culture. You can try local craft brews, purchase one of a kind pottery and the tastiest spice concoctions, dips and marinades. Every year there is something new in each state to enjoy and discover.
Storrowton Village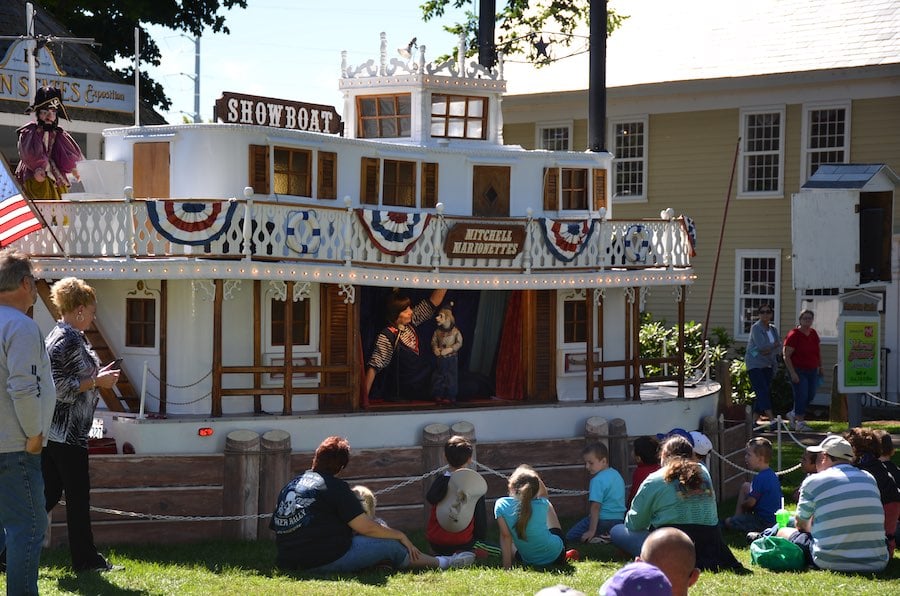 If you've ever spent a bit of time in Old Sturbridge Village in Massachusetts (a living museum that recreates life in rural New England during the late 1700s), you pretty much know what you'll experience when you cross the street into the Storrowton Village area at the fair. They have kiosks selling handmade items that you can picture the pilgrims using at some point – old time toys and games for the kids, steel signs and even handmade straw brooms.
The fair workers in this section are dressed to impress, giving you the real experience. If your kids get tired of playing with the games available, they can sit and have a rest to watch the marionette show. Although, if I'm completely honest, it freaked me out a little bit. Though I'm sure the older kids may have enjoyed it.
This part of the fairgrounds also opens up to a more traditional craft fair that's chalk full of handmade items you'll definitely want for your home, but unsure where you'll put it. Oh, just me?
Carnival Fairgrounds & Rides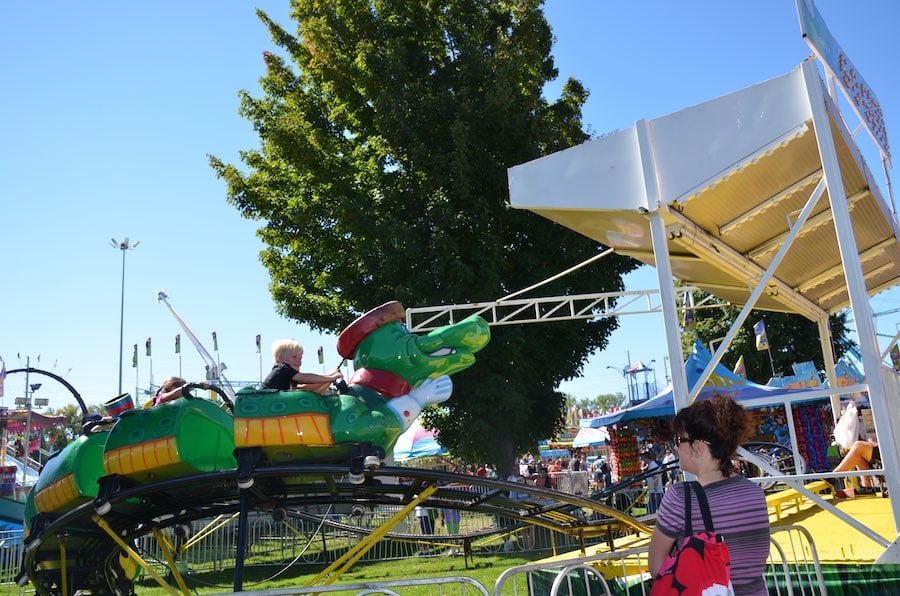 What is a fall fair without some carnival rides, am I right? Well The Big E is pretty much a carnival on steroids. From the little kiddos to the big ones, you can find a ride for everyone. If you're interested in looking at the grounds from above, you can choose one of the two Ferris wheels. If you're little ones are looking for a little excitement, definitely check out the kid section (most rides require you to be at least 36 inches in height). You will find the thrill seekers in the main part of the carnival.
But if you are really curious, I recommend coughing up the extra buck or two to see the world's largest pig or the world tallest horse. You can't miss that.