How to Plan an Alaskan Cruise
Last updated on 02/14/2022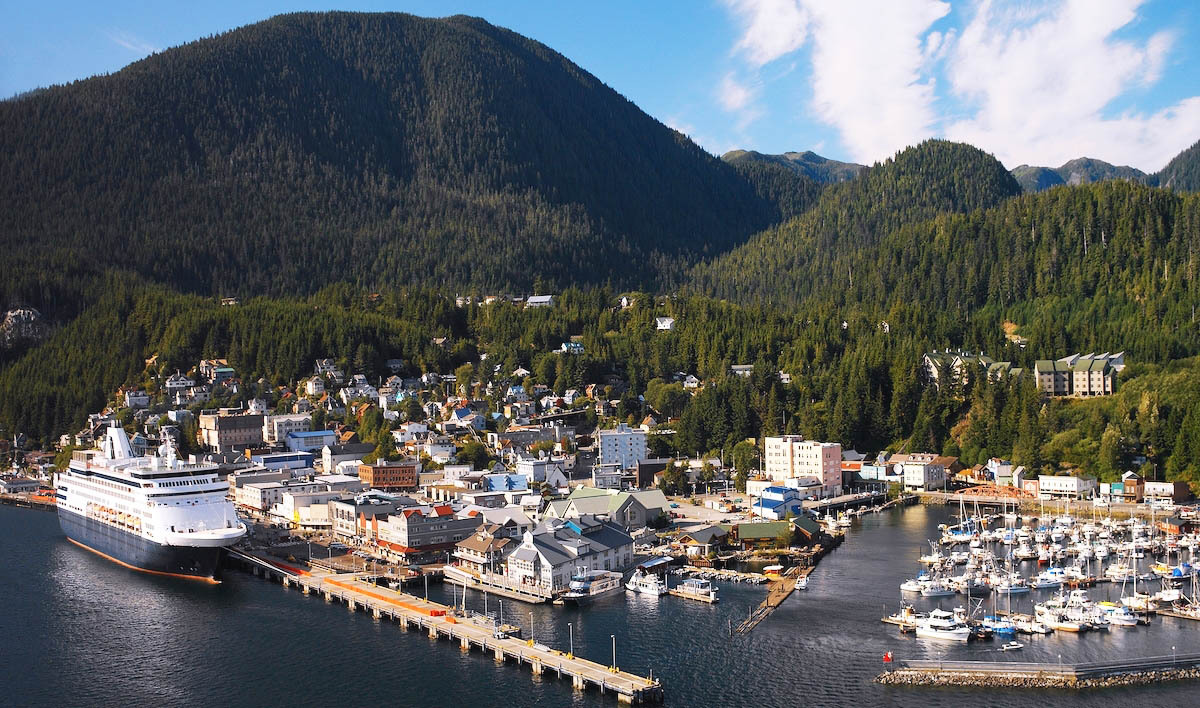 A Guide to the Best Alaskan Cruise Vacation
Alaska is a beautiful and wild destination, popular with travelers looking for an extraordinary experience in the United States. With a coastline that's longer than all the other U.S. states' coastlines combined, a multi-day Alaskan cruise is an elegant and relaxing way to see the massive state's stunning landscape. Sailing past the icy beauty of some of the world's most impressive glaciers while enjoying a wide range of services and relaxing options is an experience unique to cruising. On land, Alaska cruise passengers have a variety of tour options in port cities, ranging from rail excursions to zip-line tours to wildlife viewing to sportfishing.
Which Cruise Lines Sail to Alaska?
Alaska is one of the most popular cruise destinations, and interested travelers have a variety of options to choose from. Almost all cruise lines travel to Alaska during the summer. Cruisers should first identify what type of cruise they are looking to take, and where their closest port is, to select which cruise line is best for them.
When is the Best Time to Cruise to Alaska?
The Alaska cruise season runs between May and September. The summer months are the warmest, at temperatures between high 50's-70's, but also have the most rainy days. When looking for wildlife on various excursions, it is recommended that cruisers travel during the later summer months. However, May and September offer cheaper fares and fewer crowds. Weather is unpredictable in Alaska, so travelers should pack both a bathing suit and a warmer jacket just to be safe. The water in the Gulf of Alaska begins to get more choppy towards the end of the season and is not recommended for passengers who commonly get seasick.
Where are the Cruise Ports in Alaska?
There are several departure ports along the coast of Alaska. Alaskan cruises generally feature weeklong itineraries from either Seattle or Vancouver to one of the ports in Southcentral Alaska, either Whittier or Seward. Some other ports include:
Skagway
Icy Strait Point
Juneau
Victoria
In Southcentral Alaska, cruisers often have the opportunity to take a scenic rail journey north to Anchorage, where they continue on land-based tours or catch their flight home.
How Far Off the Alaskan Coast Do Cruise Ships Sail?
Most Alaskan cruises travel close to the land as sightseeing the spectacular landscape is a big part of the experience. However, check your itinerary in case of further travel out to sea. If concerned about seasickness, the Gulf of Alaska does get choppy at the end of the season, even being close to shore.
Where Can I Find the Best Deals on Alaskan Cruises?
"Wave Season," running from mid-January through mid-March, is the time of the year when the cruise industry offers discounted rates, making it the most popular time for cruisers to book their trips. The types of offers and discounts will vary by destination and cruise line.
Best Things to See While Cruising in Alaska
Alaskan cruises are known for their beautiful, mountainous scenery. Cruises travel past the Kenai Peninsula, where travelers can enjoy the stunning views of Kachemak Bay and the volcanic peaks of Cook Inlet. Cruisers can also partake in an excursion in Alaska's "Golden Heart City," where you can hike around a six-million-acre wildland provided by Denali National Park. This is also where North America's tallest peak, Denali, resides. The Park also plays host exciting wildlife that can be observed by travelers. Bears, moose, wolves, caribou, and other animals have been found when hiking through the park. Many ships also visit destinations like Glacier Bay National Park and Prince William Sound, where guests watch glaciers "calve" into the ocean in breathtaking geologic displays.