How to Plan a Hawaiian Cruise
Last updated on 03/27/2023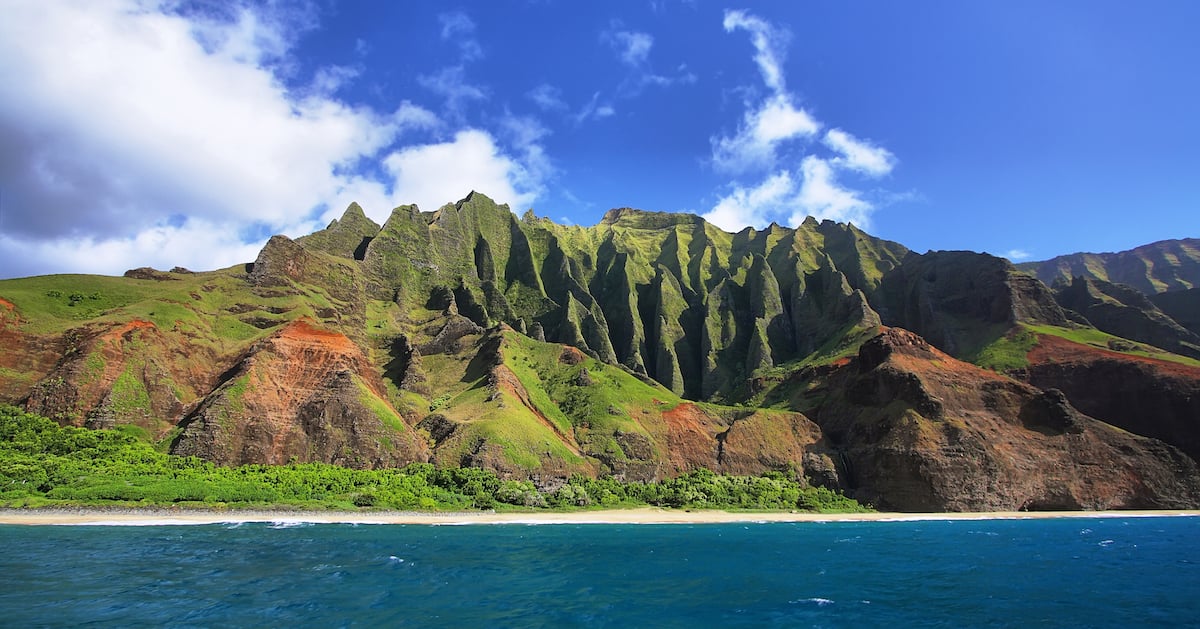 A Guide to the Best Hawaiian Island Cruise Vacation
When it comes to tropical cruise destinations, the beautiful islands of Hawaii are a popular choice. Famous for scenic waterfalls and luxurious beaches, Hawaii is consistently one of the top travel destinations in the United States. With a unique blend of Polynesian and American cultures, the Aloha State is renowned for its welcoming and laid-back way of life. Beautiful and diverse, the eight major islands are home to dramatic topography ranging from mountainous rainforests to barren volcanic calderas to iconic black sand beaches. A wide collection of heritage sites and historical museums encourage visitors to get acquainted with the long history of the islands.
Can You Cruise to Hawaii?
Many travelers wonder if it is possible to cruise to Hawaii. The answer is yes, and travelers have many options when planning their Hawaiian cruise. Choices range from roundtrip cruises from Honolulu, roundtrip cruises from domestic and international locations, or one-way repositioning cruises.
Hawaiian Cruise Ports & Departure Locations
Most U.S. departure ports are located on the West Coast, with cruises leaving from Los Angeles, San Diego, San Francisco and Seattle. Some Hawaiian cruises depart from Canadian ports, like Vancouver, or other international destinations, like Tahiti.
Cruises that depart from Hawaii itself, like those leaving from Honolulu, take cruisers around the various scenic islands. The most common Hawaiian island stops include Kona, Hilo, Maui, and Kauai. The specific ports offered are usually dependent on the cruise line itself.
Vacation packages provided by several Hawaiian cruise lines offer many options for the duration of the cruise. Trips can typically last between 7-14 days. Cruisers looking to eliminate flights may prefer cruising roundtrip from the mainland, which can feature as many as eight days at sea.
When planning a Hawaiian cruise, departure location, destination, and duration are key considerations.
When is the Best Time to Take a Hawaiian Cruise?
In reality, there's never a bad time to cruise to the islands of Hawaii. However, various times of the year have their own advantages to consider when planning a Hawaiian cruise.
Late spring (April - early June) is usually considered the best time to take a Hawaiian cruise. Spring cruises see better weather as this is the first part of the dry season. Being one of two shoulder seasons means a drop in fares, and the cruise ships are typically less crowded.
September - December is the second of the shoulder seasons so prices are often reduced. Crowds are also thinner and the weather is good as the rainy season doesn't begin until late November/early December.
The winter months are the most popular time for tourists to visit Hawaii, as many hope to escape the cold winter weather or travel for the holidays. However, this is also the rainy season on the islands (from November to March). Cruises at this time are often crowded during these peak travel periods and prices may be higher because of this. Travelers considering a one-way cruise with a flight versus a roundtrip Hawaiian cruise package should remember that flights are also at their peak prices due to popular demand.
Many families look to travel in the summer (June - August) while school on the mainland is out. The weather is ideal as this period is the driest part of the dry season for the islands. Because of this, cruises can be crowded, and prices may spike because of the demand. Only certain cruise lines offer standard and interisland cruises at that time, so options may be more limited than other times of year.
Popular Hawaiian Cruise Lines
Celebrity Cruises
Carnival Cruise Line
Crystal Cruises
Norwegian Cruise Line
Royal Caribbean International
Princess Cruises
Holland America Line
While a variety of cruise lines sail to Hawaii, the only large cruise ship based there is Norwegian Cruise Line, sailing from Honolulu.
To sail Hawaii's smaller islands, travelers may consider expedition cruise lines like UnCruise Adventures.
Island Highlights
Hawaii is home to some of the best scenery our world has to offer, making it a fantastic spot to spend your vacation. Many cruisers choose to stay in Honolulu on the island of Oahu before or after their cruise, as there is easy access to Waikiki Beach. Waikiki is considered one of the world's most beautiful beaches. Pearl Harbor is also a popular destination for travelers, as typical cruise excursions allow tourists to experience the memorial of the USS Arizona.
On Hawaiʻi Island (the Big Island), cruisers can visit Kona to try world-famous Kona coffee before embarking on their adventures for the day. Hilo is also a popular excursion destination, famous for Hawaiʻi Volcanoes National Park. This park is home to some of the most unique geological landscapes in the world, encompassing the summits of two of the world's most active volcanoes - Kīlauea and Mauna Loa. The beautiful and diverse landscape of this island provides scenery that is unforgettable for travelers.
Those looking for adventure may look towards the islands of Maui and Kauai, which are both famous for their beautiful national parks. There is no shortage of locations to check out tall waterfalls, stunning sunsets and breathtaking beaches throughout the islands. Be sure to take advantage of any stretch of sand when you plan a Hawaiian cruise and vacation getaway.
No matter which island, Hawaii offers travelers an extensive array of attractions and adventures, all in the settling of one of the world's most stunning landscapes. It is no surprise this port of call is one of the most popular travel destinations in the United States and a cruise is one of the best ways to explore the incredibly diversity this island chain has to offer.