Travel Insurance for Alaska
Last updated on 06/07/2023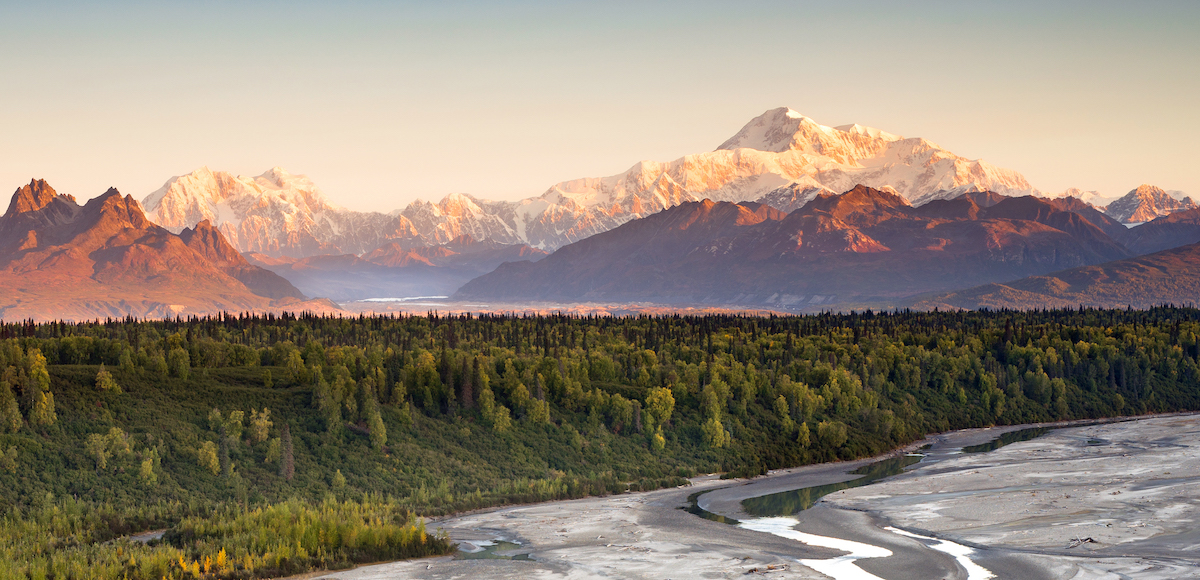 ---
---
Do I Need Travel Insurance for Alaska?
While travel insurance is not required for trips to Alaska, we recommend that travelers consider purchasing coverage to protect against the unexpected. This can include illness or injury while traveling, travel delays due to mechanical issues, luggage damage or loss, and other unforeseen disruptions.
Many travelers are concerned about health issues and want to protect against unexpected medical mishaps and surprise bills. Fortunately most domestic health insurance policies will cover medical needs for U.S. citizens and long-term residents when traveling to Alaska. However, if you do not have a domestic health insurance plan, your current plan does not cover you in Alaska, or if you are a citizen of a country other than the United States, a travel health plan provides a practical coverage option. If you will be traveling to more remote areas of Alaska, you may also consider a medical evacuation plan.
Medical issues and emergencies are just some the many reasons travelers to Alaska consider buying travel insurance. If you plan to fly, take a cruise or even drive through Canada to get to Alaska, you may experience unexpected travel delays or disruptions along the way. Unforeseen weather conditions, missed cruise connections, and flight delays due to mechanical issues are just some examples that could affect your travel plans. Even events like baggage loss or delay may be covered with the right plan. If you're worried about any of these scenarios, a comprehensive travel insurance plan may be an ideal option as many of these additional coverages are included.
Sometimes vacationers need to change their travel plans. This can include ending a trip early or canceling it entirely. Travel insurance plans that include cancel for any reason (CFAR) or trip cancellation are ideal for these instances. For example, if you have a family member back home who becomes sick or you're looking for the freedom to return from Alaska early, CFAR and trip cancellation can be helpful coverage options.
How Much is Travel Insurance to Alaska?
The cost of a travel insurance plan for Alaska varies and depends on factors like the number of travelers in your group, those travelers' ages, the length of the trip, and the type of coverage purchased. To put it simply, travelers can expect higher premiums as their risk increases. For example, coverage for a month-long trip typically costs more than a trip lasting only a week. Additionally, older travelers who have health issues, especially those with pre-existing conditions, may pay more for coverage. In some instances, travelers may also have the option to insure their trip cost, which also influences the travel insurance plan premium.
What is the Best Travel Insurance for an Alaska Cruise?
Taking an Alaskan cruise is very popular among those who travel to "The Last Frontier." As a result, our customers sometimes ask which travel insurance is best for an Alaskan cruise. Similar to the cost of the plan, the "best" coverage for cruising Alaska depends on the specific needs of the traveler. The advantage of shopping for travel insurance on InsureMyTrip is that customers can get quotes and compare coverages from several providers at the same time. With several cruise insurance plans to choose from, selecting the right plan for your unique travel needs is easy.
Do I Need a Passport for Alaska?
No, U.S. citizens are not required to present a passport upon entering Alaska. However, U.S. citizens and permanent residents should keep in mind that they will need a passport if they will be traveling through Canada. Currently, Americans flying to Alaska will need an acceptable form of government-approved ID and in late 2020 Real ID will be required, even when traveling domestically.
Non-U.S. citizens are required to present a valid passport with more than six months before its expiration at the time of entering Alaska.
Do I Need a Visa for Alaska?
Visas are not required for Alaska trips if the duration is less than 90 days and the purpose is sightseeing, transit, or business. The Visa Waiver Program allows most U.S. travelers to visit Alaska without applying for a visa but only if ESTA authorization has been approved. Travelers should note that the Visa Waiver Program is only available to citizens of certain countries. Non-U.S. travelers must apply for ESTA, even for tourist trips.
Some restrictions apply for ESTA. For example, if you have ever been denied entry to the United States, have a criminal record, or have had a visa application rejected previously, ESTA cannot be used. In these instances, travelers are required to complete a visa application. For more details and limitations, please read the ESTA requirements for Alaska travel.
---
Travel Tips & Safety for Alaska
Money & Currency Exchange
Alaska's official currency is the United States dollar, although some businesses along the Canadian border may also accept CAD. ATMs in Alaska are easy to find in common locations like grocery stores, gas stations, and banks. Travelers should keep in mind that withdrawing funds from an ATM may incur fees for non-members. This is especially true if you're withdrawing (exchanging) from a non-USD account, so it's a good idea to research any ATM fees or exchange fees associated with your accounts if you're visiting from a country other than the United States.
Money can also be exchanged at airports and banks. Banks typically have better exchange rates than exchange counters at the airport, but researching your options ahead of time is the best way to be sure you're getting the best rates.
Credit cards are widely accepted. Visa and Mastercard are the most commonly accepted although many businesses will also take American Express and Discover. Like ATM fees, credit cards may be subject to fees for overseas transactions so international travelers should always check with their financial institutions in advance.
Like the rest of the continental United States, tipping is customary and generally ranges from 10-20%, depending on the service. For example, customers might tip 10-15% in a bar, 15% for a taxi ride, and 15-20% for a wilderness guide. Alaska's economy relies heavily on the tourist industry, which is why tipping well for high-quality service is the standard.
One important difference between Alaska and the rest of the continental U.S. is that some products need to be imported, which can result in higher prices for consumers. While hotels and other accommodations are prices similarly to many other states, products like gasoline, for example, can cost a bit more than the national average.
Transportation
As mentioned earlier, most travelers headed to Alaska get there by flying or taking a cruise. While it's somewhat less common than the other two modes of transportation, vacationers also get there by car and enter through Canada using the Alaska Highway. Once travelers arrive, there are a variety of options for getting around. However, due to the rugged terrain and expansive wilderness in the state, many areas are accessible only by air or boat, especially in the more remote regions.
Airports
The Ted Stevens Anchorage International Airport is by far the busiest and most popular airport in the state and is often the first stop for those flying into Alaska. The are several smaller, regional airports as well located in Fairbanks, Petersburg, Ketchikan, Juneau, and Wrangell. Most of the major flights are operated by Alaska Airlines and regional flights are operated by several local companies--some of which also offer helicopter services. Whether you fly with Alaska Airlines or one of the regional aviation services, you can expect flights to be a little more expensive than typical rates for other US-based airlines.
Car Rental
Rental cars are available in most of Alaska's larger cities but those interested in renting should understand that smaller towns and remote areas can be difficult or even impossible to travel to via roads, especially during the winter months. Compared to the national average, rental car costs are a bit higher as well. The combination of higher rental car costs and gas prices makes renting a car less cost-effective than in other parts of the US. That said, some travelers still choose this mode of transportation. If you plan on renting a car, make sure to book well in advance (especially if traveling during the summer) and purchase rental car insurance to protect against possible mishaps along the way.
Taxis & Ride-Sharing Services
Due to the small size of Alaska's metropolitan areas and lack of local demand, taxis really only service tourists. As a result, cab companies only operate in tourist areas. The two major cab companies in the area are Alaska Yellow Cab and Checker Cab. Taxis charge by the meter, so this can be a good option for short trips but are not ideal for traveling further distances. Like taxis, ride-sharing options are limited to larger cities but Lyft, Uber, and smattering of smaller companies are available in these areas and work well for short trips.
Buses & Trains
If you're looking for a cheaper way to get around some of the larger cities, bus service is an affordable option and most lines run hourly throughout the day. There are several bus routes that will take travelers to and from key locations along Alaska's road network, like Anchorage, Denali, and Fairbanks. Those visiting Alaska may also be interested in package bus tours with set itineraries. These offer an inexpensive way to see some of the most popular destinations in the state. Another great option for those looking to "take the scenic route" is the Alaska Railroad. This rail system links Seward and the North Pole with stops along the way in Anchorage, Denali, Fairbanks, Whittier, and Palmer. The Alaska Railroad is quite popular among summer tourists because it offers reliable service and breathtaking views.
Water Taxis, Ferry Services & Cruise Ships
The Alaska Marine Highway System is a unique network of ferries and water taxis that link many of the popular destinations in the southeast, southwest, and southcentral parts of the state. Most ferries offer riders the ability to take their cars aboard. In some cases, ferry services are the only way reach destinations along the coastline. There are several options for larger cruise ships as well. Cruising Alaska is the ideal way to view the stunning coastline, but be sure to pack warm clothes (even in the summer) and be prepared for possible choppy waters.
Culture
Alaska is unlike any other U.S. state. The sometimes harsh weather conditions and unforgiving wilderness mean that it takes grit to live there, especially year-round in the more remote regions. The pioneering spirit is deeply ingrained in Alaskans and many residents have learned to be quite self-sufficient. While hunting and fishing are very popular among tourists, many Alaskans do it for survival rather than solely for sport. Most of Alaska's communities are small and tight-knit. As a result, visitors often describe the locals as similar to rural southern and midwestern folks in terms of charm and approachability. If you're looking to get away from the hustle and bustle of metropolitan life and enjoy the outdoors, Alaska is the perfect vacation destination.
Risk & Crime
Alaska is generally considered safe for travelers, but it's important to note that there are some safety risks. If you plan to visit any of the more populated areas, like Anchorage for example, you'll want to stay vigilant and be aware of your surroundings. Theft is the largest threat to visitors, so be sure to avoid carrying large amounts of cash, storing valuables in your car, and walking around cities at night. These are good practices for traveling to any unfamiliar location. Additionally, Alaska's crime rates do trend higher than the national U.S. average. However, the higher rates are largely influenced by Alaska's lower population and smaller police presence. Alaskans also take property rights very seriously, so it's not a good idea to wander onto private property even if it seems like no one is around.
For most tourists, wildlife, weather, and natural disasters pose a bigger threat to safety than the crime. Sometimes visitors forget just how extreme the weather can be and how quickly it can change. Alaska is also seismically active, so avalanches, earthquakes, rockslides, volcanic eruptions, and wildfires do happen. In some areas, large chunks of glaciers break away and fall into the sea below causing sudden waves that can capsize small boats. The further away from populated areas you venture, the more prepared you'll need to be, especially if you plan on backcountry hikes or trekking. Wildlife is abundant and can be deadly if you get too close. Most people think of grizzly bears when they hear about dangerous Alaskan wildlife, but moose actually account for more injuries and are three times more prevalent. Think it's too cold in Alaska for mosquitos? Think again! Be sure to pack the proper bug repellant if you'll be spending a lot of time outdoors.
---
Popular Destinations in Alaska
Alaska is known as "The Last Frontier" because it is home to some of the most relentless and awe-inspiring natural landscapes anywhere in the world. The state covers a huge area, so the terrain is as diverse as it is treacherous. The unique topography excites adventure travelers and offers visitors countless options for outdoor activities. No matter what you plan to add to your Alaskan vacation's itinerary, make sure to account for travel time. While it's impossible to see it all, we've given you a headstart by compiling a "best-of" list for popular Alaskan tourist attractions and destinations.
Top 15 Travel Destinations for Alaska
Denali National Park
Kenai Fjords National Park
Glacier Bay National Park
Fairbanks
Skagway
Anchorage
Homer
Juneau
Katmai National Park
Ketchikan
Mendenhall Glacier
Seward
Sitka
Wrangell-St. Elias National Park
Alaska Highway
Disclaimer: The information contained in this article serves as a general overview of benefits and should only be used for informational purposes. Refer to your individual certificate of insurance for specific coverages, exclusions, and benefits. When in doubt, please contact one of our licensed agents for additional assistance.