Which Countries Require Travel Insurance?
Last updated on 07/21/2023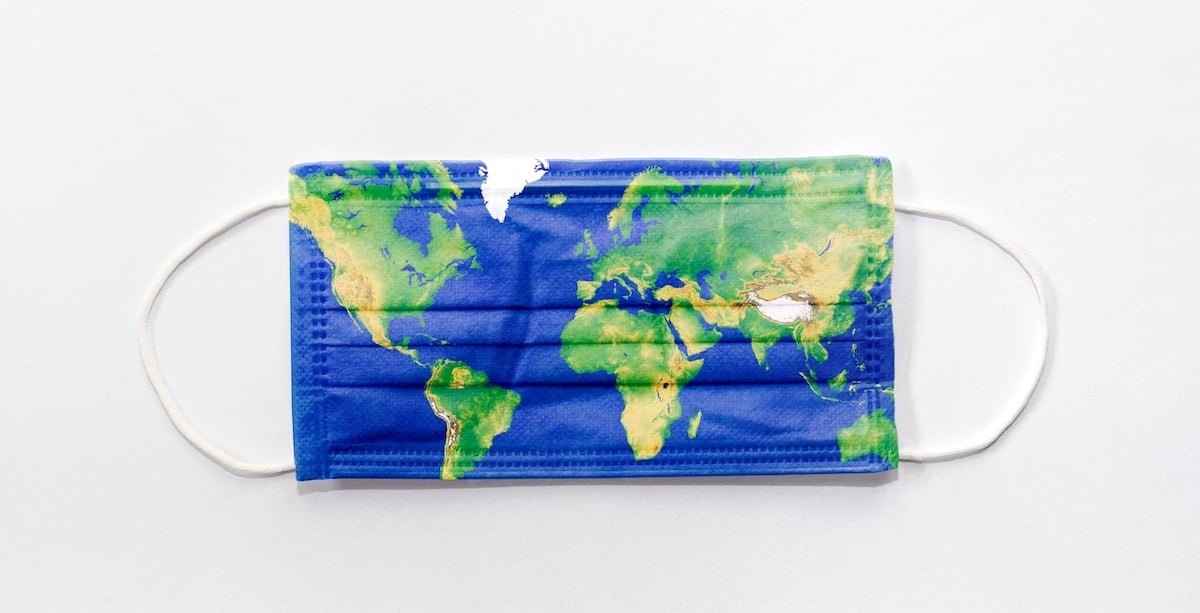 As you plan your next international trip, you may be wondering which countries have a mandatory travel insurance requirement. Countries may require travel insurance for different reasons. One of the most common reasons is that the country is part of the Schengen zone. Schengen countries generally will not grant travel visas if specific travel insurance requirements are not met.
Another reason some destinations have a travel insurance requirement is due to diplomatic relations. For example, the relationship between the U.S. and Cuba had historically been strained, so when both countries agreed to allow travel for limited reasons, Cuba's government stipulated that travel insurance including medical coverage would be required for U.S. travelers.
Many countries are also requiring travel insurance is in response to the COVID-19 pandemic. Though we are past the height of the pandemic, some international destinations still require that travelers arrive with specific travel medical insurance that covers COVID-19.
Which Countries Require Travel Insurance?
Antarctica
Antarctica is a unique destination, with many travel variables that could threaten a traveler's significant investment in their trip. It is for this reason travel insurance is considered a necessity, in addition to the actual requirements for entry into the country. Required medical coverage varies based on a traveler's itinerary and the tour operator they are traveling with. However, based on the nature of a trip to Antarctica, it is recommended to also consider at least comprehensive plans that include Trip Cancellation, Trip Interruption, and Medical Evacuation.
Chile
Visitors to Chile are not required to show proof of travel insurance, but Chile does require travelers to fill out an online "Traveler's Affidavit" less than 48 hours before departure for Chile.
Cuba
Travel to Cuba is highly monitored and regulated by both the United States and the Cuban government. Travelers must provide proper documentation with their application for travel to the United States government. The Cuban government must be notified of those travel plans, provided the traveler's visa information, and requires proof of travel insurance, with medical coverage, before visiting the nation.
Ecuador
While it is not necessary to obtain medical or travel insurance to visit Ecuador, coverage is required to visit the Galapagos.
Egypt
Travel insurance is not required for all visitors to Egypt, but it is required for some and recommended for all. As regulations sometimes change, the U.S. Embassy in Egypt advises travelers to contact their nearest Egyptian Consulate or the Egyptian Embassy in Washington D.C. for the most updated travel insurance requirements.
Iran
Travel insurance is mandatory for visitors to Iran looking to obtain a travel visa.
Jordan
All international visitors to Jordan must have travel medical insurance to enter the country.
Laos
After first reopening borders to U.S. tourists in 2022, Laos now requires visitors to have travel medical insurance that includes coverage for a minimum of $50,000.
Nepal
The government of Nepal has made travel medical insurance mandatory for all visitors to the country. There are some exceptions, so please refer to the Nepal Governement website for the latest information.
Qatar
It is mandatory for all international travelers to Qatar to have travel insurance.
Russia
International visitors to Russia are required to apply for a Visa to enter the country. During this application process, the Consular Division of the Embassy maintains the right to request "medical insurance valid in the country to be visited and fully covering the period of the first trip," according to the Embassy of the Russian Federation.
Rwanda
Rwandan law requires that any person visiting Rwandan territory must possess health insurance. Any visitors who attempt to enter the country without it may be required to purchase a health insurance plan upon arrival.
Saudi Arabia
All travelers to the Kingdom are required to obtain insurance that covers the cost of treatment from COVID-19 infection.
Schengen Countries
Certain countries referred to as the Schengen Countries may have specific requirements regarding what insurance their embassies will accept before issuing a Travel Visa. If you will be traveling to any of the 27 following destinations, you may be required to show proof of specific insurance: Austria, Belgium, Croatia, Czech Republic, Denmark, Estonia, Finland, France, Germany, Greece, Hungary, Iceland, Italy, Latvia, Liechtenstein, Lithuania, Luxembourg, Malta, Netherlands, Norway, Poland, Portugal, Slovakia, Slovenia, Spain, Sweden, and Switzerland. When traveling to any of these countries, their embassies may request that you show proof of the following insurance benefits: $50,000 of Medical Emergency/Hospitalization Coverage, $300,000 of Medical Evacuation and Repatriation Coverage, $0 Deductible, and proof that the insurance company who provides this coverage has offices located in Europe. For more information, please refer to our full resource on the Schengen Travel Visa.
Seychelles
It is mandatory for all international travelers to Seychelles to have full medical coverage, including coverage for COVID-19, for the duration of their entire stay.
Turkey
All visitors to Turkey are required to purchase medical travel insurance before they will be able to enter the country. However, there is not a specific amount required – the only requirement is that the insurance must last the length of the entire trip.
Ukraine
Travelers to Ukraine must have medical insurance that covers all COVID-19 related treatment. The government requires that the policy must be "issued by insurance companies registered in Ukraine or foreign companies with a representative office in Ukraine or a contractual relationship with a partner insurance company in Ukraine and be valid for the duration of stay in Ukraine."
Disclaimer: The information contained in this article serves as a general overview and should only be used for informational purposes. While this information is updated regularly, travelers should visit the government website for their intended travel destination for the latest requirements.