Which Countries Require Travel Insurance?
Last updated on 04/25/2023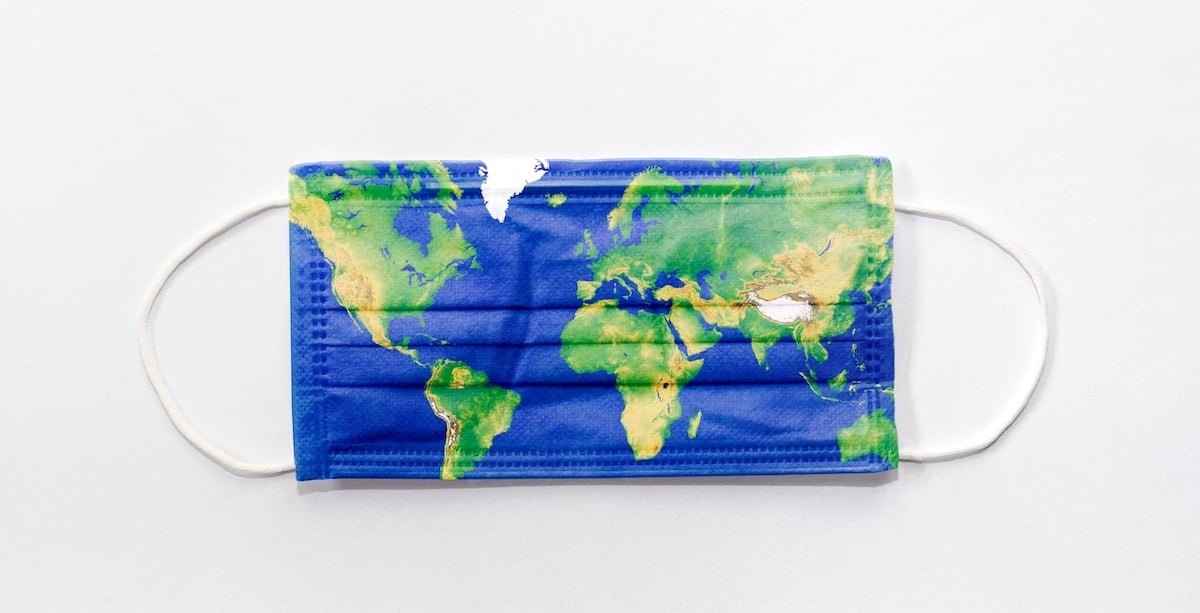 As you plan your next international trip, you may be wondering which countries have a mandatory travel insurance requirement. Countries may require travel insurance for different reasons. One of the most common reasons is that the country is part of the Schengen zone. Schengen countries generally will not grant travel visas if specific travel insurance requirements are not met.
Another reason some destinations have a travel insurance requirement is due to diplomatic relations. For example, the relationship between the U.S. and Cuba had historically been strained, so when both countries agreed to allow travel for limited reasons, Cuba's government stipulated that travel insurance including medical coverage would be required for U.S. travelers.
Many countries are also requiring travel insurance is in response to the COVID-19 pandemic. Some international destinations are now mandating that travelers arrive with specific travel medical insurance that covers COVID-19.
Which Countries Require Travel Insurance?
Anguilla
All visitors to Anguilla are required to apply for permission to visit Anguilla. In addition, travelers must complete a pre-registration form, show proof of insurance that covers COVID-19 medical costs and full hospitalization, doctors' visits, prescriptions and air ambulance, and take a COVID-19 PCR test within 3 to 5 days of travel which presents negative results. All arrivals must remain quarantined at their approved location for at least 10 days, and will be tested on day 10 of their visit. To be released from quarantine, a negative result is required.
Antarctica
Antarctica is a unique destination, with many travel variables that could threaten a traveler's significant investment in their trip. It is for this reason travel insurance is considered a necessity, in addition to the actual requirements for entry into the country. Required medical coverage varies based on a traveler's itinerary and the tour operator they are traveling with. However, based on the nature of a trip to Antarctica, it is recommended to also consider at least comprehensive plans that include Trip Cancellation, Trip Interruption, and Medical Evacuation.
Argentina
Travel insurance is required for Argentina. To enter Argentina, travelers are required to present evidence of medical travel insurance that includes hospitalization, quarantine, and transportation coverage of COVID-19. This applies to both vaccinated and non-vaccinated travelers.
Bahamas
As of November 14, 2020, travel health insurance is required for all incoming visitors to the Bahamas. The cost for the mandatory insurance is included in the price of the Travel Health Visa that all tourists are required to apply for before entry. Travelers should keep in mind that this required coverage may be limited, so we recommend purchasing additional coverage to cover non-health-related expenses, like travel delays or baggage loss, for example.
Belize
As of February 15, 2022, travel insurance is mandatory for all travelers to Belize. All visitors must apply for and purchase health insurance from the Belize government known as Belize Travel Health Insurance.
Bermuda
To enter Bermuda, both visitors and residents alike must apply for a COVID-19 Travel Authorization 1-3 days before departure. To obtain the authorization, proof of a negative COVID-19 PCR test must be submitted. Travelers cannot enter Bermuda without an approved travel authorization. Submission of a travel authorization within 24 hours of travel date will not be approved.
In addition to obtaining travel authorization, visitors to Bermuda must have health insurance to cover illness, including COVID-19 related illness. Most domestic health insurance does not cover travelers outside of the United States, making travel insurance a mandatory requirement for those traveling to Bermuda.
Chile
According to the U.S. Embassy in Chile website, visitors to Chile must present three documents upon arrival:
Cuba
Travel to Cuba is highly monitored and regulated by both the United States and the Cuban government. Travelers must provide proper documentation with their application for travel to the United States government. The Cuban government must be notified of those travel plans, provided the traveler's visa information, and requires proof of travel insurance, with medical coverage, before visiting the nation.
Curacao
Travelers to Curacao are required to complete a digital immigration card and Passenger Locator Card before departure. A printed version of the Passenger Location Card must be carried at all times by visitors. In order to obtain these cards, adequate insurance for medical care and any additional costs is required.
Ecuador
While it is not necessary to obtain medical or travel insurance to visit Ecuador, coverage is required to visit the Galapagos.
Egypt
While travel insurance is not mandatory for all visitors to Egypt, it is a requirement for some and is recommended for all. In June 2020, requirements established that visitors arriving in Egypt were required to submit a travel medical insurance policy to Egyptian airport authorities as part of measures to limit the spread of the coronavirus, according to the Minister of Egyptian Tourism. This travel insurance was required to cover medical treatment due to COVID-19 & a negative test dated less than 72 hours before departure. A Health Declaration form will be available to all passengers arriving on international flights, to be completed before boarding the flight and to be delivered to The Quarantine Authorities upon arrival.
Fiji
All visitors to Fiji (with the exception of valid permit holders who provide a supporting letter from sponsor/employer to meet all COVID related costs, including isolation) are required to have travel medical insurance with coverage that covers COVID-19 related medical costs.
French Polynesia
Travel insurance is required for some unvaccinated travelers. Due to the fluid nature of this requirement, be sure to review the most recent information and requirements before traveling.
Indonesia
Travelers to Indonesia are required to have health insurance with coverage for COVID treatment and hospitalization.
Iran
Travel insurance is mandatory for visitors to Iran looking to obtain a travel visa.
Israel
Upon entry to Israel, international visitors must provide proof of health insurance valid for coverage of COVID-19. A signed quarantine statement may also be required. Read more about general insurance information and trips to Israel.
Jamaica
Jamaica has implemented the "Jamaica Cares" program, which is mandatory travel insurance for all visitors to the country. Launched in mid-November of 2020, this fee costs between $40 - $50 per person. It covers a list of specific concerns, including medical treatment for COVID-19. This fee is in addition to individual trip insurance purchased by the traveler.
Jordan
All international visitors to Jordan must have travel medical insurance to enter the country.
Laos
After first reopening borders to U.S. tourists in 2022, Laos now requires visitors to have travel medical insurance that includes coverage for a minimum of $50,000.
Nepal
The government of Nepal has made travel medical insurance mandatory for all visitors to the country. This insurance must include emergency assistance and COVID-19 medical repatriation.
Oman
As of May 23, 2022, all travelers must show proof of travel medical insurance to enter Oman. In some cases, travelers may be required to show proof of COVID-19 vaccination from a Sultanate-approved vaccine. The second dose of the vaccine must be administered at least 14 days prior to arrival in Oman.
Panama
It is required for all international travelers to Panama to have travel insurance that covers COVID-19 for the full duration of their trip.
Philippines
Unvaccinated travelers are required to obtain travel insurance which covers treatment costs for COVID-19 from a "reputable insurance provider." The requirements state that the plan must provide a minimum coverage of $35,000 USD for the duration of their stay in the country. There is no requirement for vaccinated travelers.
Vaccinated travelers over the age of 18 with at least one booster shot on top of a standard course of COVID-19 vaccination may present proof of vaccination as an alternative to submitting a negative test result. Travelers aged 17 and under are exempt from the pre-departure testing, provided that they have received at least two standard COVID-19 vaccine shots (without the requirement of a booster). Those under age 12 must be accompanied by fully vaccinated or boosted parents or guardians. However, unvaccinated or partially vaccinated travelers to the country must still abide by the old rules, meaning they must undergo a mandatory, facility-based quarantine until they receive a negative on-arrival RT-PCR test taken on the fifth day of their arrival, and subsequently complete a home-based quarantine until the end of their 14th day in the country.
Qatar
It is mandatory for all international travelers to Qatar to have travel insurance.
Russia
International visitors to Russia are required to apply for a Visa to enter the country. During this application process, the Consular Division of the Embassy maintains the right to request "medical insurance valid in the country to be visited and fully covering the period of the first trip," according to the Embassy of the Russian Federation.
Rwanda
Rwandan law requires that any person visiting Rwandan territory must possess health insurance. Any visitors who attempt to enter the country without it may be required to purchase a health insurance plan upon arrival.
Saint Martin
While Saint Martin does not require insurance, Sint Maarten (the Dutch half of the island) does, so travelers should be aware of this requirement and how it may pertain to their trip plans before traveling to this destination.
Saudi Arabia
All travelers to the Kingdom are required to obtain insurance that covers the cost of treatment from COVID-19 infection.
Schengen Countries
Certain countries referred to as the Schengen Countries may have specific requirements regarding what insurance their embassies will accept before issuing a Travel Visa. If you will be traveling to any of the 27 following destinations, you may be required to show proof of specific insurance: Austria, Belgium, Croatia, Czech Republic, Denmark, Estonia, Finland, France, Germany, Greece, Hungary, Iceland, Italy, Latvia, Liechtenstein, Lithuania, Luxembourg, Malta, Netherlands, Norway, Poland, Portugal, Slovakia, Slovenia, Spain, Sweden, and Switzerland. When traveling to any of these countries, their embassies may request that you show proof of the following insurance benefits: $50,000 of Medical Emergency/Hospitalization Coverage, $300,000 of Medical Evacuation and Repatriation Coverage, $0 Deductible, and proof that the insurance company who provides this coverage has offices located in Europe. For more information, please refer to our full resource on the Schengen Travel Visa.
Seychelles
It is mandatory for all international travelers to Seychelles to have full medical coverage, including coverage for COVID-19, for the duration of their entire stay.
Singapore
As of January 31, 2021, all visitors to Singapore are required to have travel insurance with coverage for COVID-19-related medical treatment and hospitalization. The minimum coverage amount is $30,000. All visitors entering Singapore will be required to show proof of this insurance to be allowed entry into the country.
Sint Maarten
St. Maarten requires all passengers visiting the island to have travel insurance. Their website also strongly recommends additional travel insurance that specifically covers COVID-19 related expenses. Travelers are also required to furnish a negative COVID-19 PCR test that was taken within 72 hours before arrival.
Sri Lanka
As of April 25, 2022, Sri Lanka requires all international visitors to obtain specific COVID-19 insurance, regardless of vaccination status. This mandatory coverage must be purchased directly from Sri Lanka's official website prior to arrival to the country.
Thailand
Before planning a trip, visitors to Thailand must first confirm their eligibility to enter the country with their local Thai embassy or consulate. The eligibility list continues to change. Those eligible will need to obtain a Certificate of Entry (CoE). One of the requirements for this certificate is to secure a mandatory COVID-19 travel insurance policy that explicitly states the traveler has coverage for medical care in the event they contract COVID-19. Entry into Thailand may be denied for travelers whose insurance policies do not clearly state this requirement. Furthermore, travel insurance for Thailand must have a coverage level of at least $100,000 USD (or about 3.5 million Thai Baht) to cover medical treatment incurred by the applicant and be valid the entire duration of the traveler's visit. Travelers will want to make sure to have their certificate of insurance on them as one of the supporting documents in an application for a CoE.
Turkey
All visitors to Turkey are required to purchase medical travel insurance before they will be able to enter the country. However, there is not a specific amount required – the only requirement is that the insurance must last the length of the entire trip.
Ukraine
Travelers to Ukraine must have medical insurance that covers all COVID-19 related treatment. The government requires that the policy must be "issued by insurance companies registered in Ukraine or foreign companies with a representative office in Ukraine or a contractual relationship with a partner insurance company in Ukraine and be valid for the duration of stay in Ukraine." Travelers looking to purchase compliant Ukrainian health insurance coverage can do so online. Although visitors to Ukraine are required to purchase state-approved coverage, we also encourage travelers to consider purchasing comprehensive plans in order to protect against non-COVID-19 related travel disruptions, such as travel delay, baggage loss, and other benefits. COVID-19 testing requirements vary by country, but most travelers can expect to either arrive with a negative test result or 14-day mandatory self-quarantine.
United Arab Emirates
United Arab Emirates may require travelers to have valid travel insurance depending on the length of their visit. This insurance must cover international healthcare for the entire duration of the stay. All travelers from the U.S. to the UAE must present a negative COVID-19 PCR test result within a maximum of 72 hours prior to their flight departure. Travelers should check with the airline for the latest information on COVID testing. Post-arrival COVID testing is also required and regulations vary depending on vaccination status and the country from which one arrives. Please check the government website for the latest information available from official sources. Children age 12 and under, as well as those with severe and moderate disabilities, may be exempted from the test requirement. Travelers should consult the airline regarding testing and travel requirements. Travelers arriving in Dubai should keep in mind that it has its own entry requirements.
Vietnam
As of March 15, 2022, travelers are required to have medical or travel insurance with minimum coverage of $10,000 covering COVID-19 treatment in Vietnam, according to the Ministry of Culture, Sport and Tourism.
Disclaimer: The information contained in this article serves as a general overview and should only be used for informational purposes. While this information is updated regularly, travelers should visit the government website for their intended travel destination for the latest requirements.