Travel Insurance for Chile
Last updated on 09/20/2022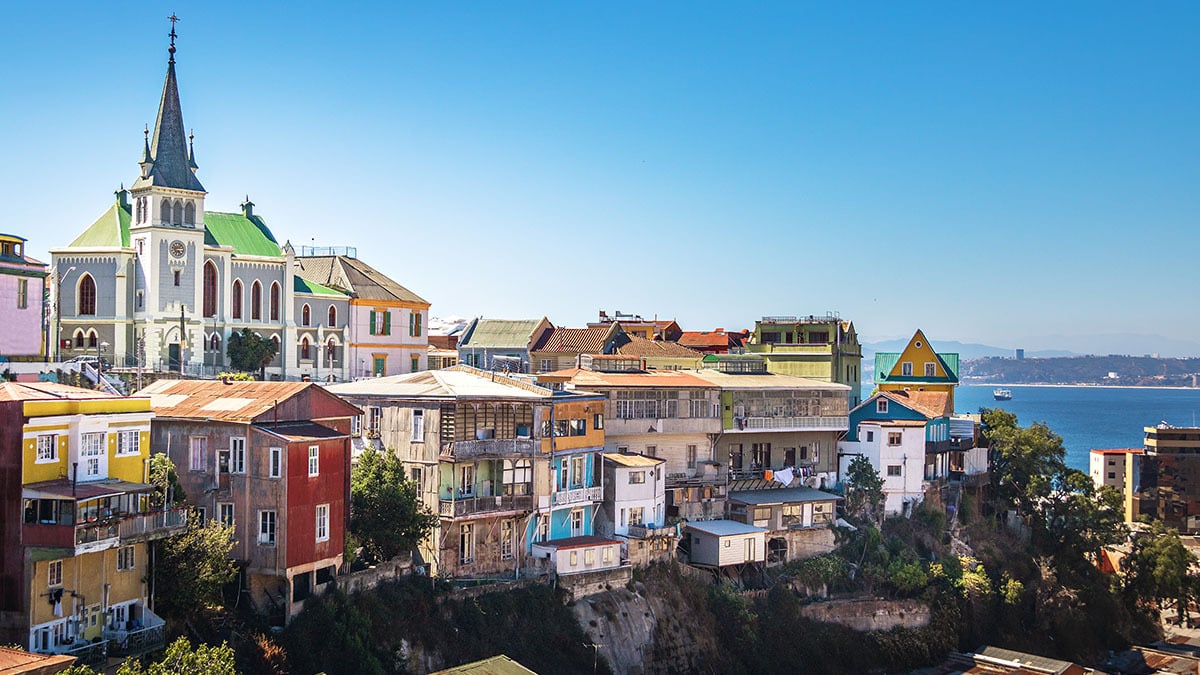 Is Travel Insurance Required for Chile?
Chile is one of the world's top destinations for adventure travel and sightseeing. With so many possibilities in this South American country, it's no wonder travelers want to know about Chile's travel insurance requirements. Visitors to Chile are not required to show proof of travel insurance, but Chile does require travelers to fill out an online "Traveler's Affidavit" less than 48 hours before departure for Chile. Travelers should keep this document on hand when boarding a flight to the country, as the completed Traveler's Affidavit must be shown to board a flight to Chile. Travelers who are interested in dining indoors in Chile, attending large events, or taking a domestic flight within Chile are encouraged to also obtain a Mobility Pass.
Travel health insurance is a priority for many travelers to Chile. Travel medical plans may assist and reimburse travelers who become sick or injured while abroad. Many travelers also choose to protect their trip against travel-related disruptions such as baggage loss, flight delays, natural disasters, and more with travel insurance. Chile is home to several distinct geographical zones, and it's recommended that travelers consider local weather, possible volcanic eruptions, etc. when comparing travel insurance for Chile.
Various coverages can often be included in comprehensive travel insurance plans to suit individual needs. For example, some travelers prioritize coverage for the possibility of ending their trip early. Trip cancellation and Cancel For Any Reason (CFAR) are among the recommended benefits for travelers who are concerned about cancellations. Depending on the plan, things like adventurous activities and specific health concerns can also be covered by international insurance for Chile.
How Much Does Chile Travel Insurance Cost?
Visitors going to Chile often want to know how much travel protection will cost. Since each trip is different, the price of each travel insurance policy is different. Several factors generally determine the price of travel insurance. First, the duration of a trip will affect a policy, as longer international trips usually contain more risk and therefore may cost more to cover. Similarly, it may cost more to cover a greater number of travelers or older travelers, especially those with pre-existing medical conditions. Finally, the type of coverage included in a plan may influence the overall cost of your Chile trip insurance.
In many cases, it is wise to insure the total nonrefundable cost of a trip. Sometimes travel insurance can reimburse a traveler for costs that otherwise wouldn't be returned after a cancellation.
What Does Travel Health Insurance for Chile Cover?
Travel health insurance for Chile may include various medical benefits, including but not limited to:
Emergency medical and dental care
Medical evacuation
Trip interruption due to injury or illness
24-hour traveler assistance
Coverage to address personal health concerns may also be added to Chile travel medical insurance. For example, some travelers may need coverage for diagnosed pre-existing conditions, and others may desire coverage for adventurous sports and activities like climbing and trekking in Chile.
A comprehensive travel insurance plan may include medical coverage and coverage for other travel concerns. For example, assistance with disruptions in transportation services, identity theft, vacation rentals, and more may be included in a comprehensive plan.
Travelers looking for more flexibility related to COVID-19 or other concerns may consider adding the Cancel For Any Reason (CFAR) coverage to their plan. CFAR can allow a traveler to cancel a trip for reasons not covered by other travel insurance benefits. This benefit does have certain time restrictions and eligibility requirements. If applicable, be sure to purchase the benefit close to the date you make your first payment for a trip to Chile.
What is the Best Travel Insurance for Chile Trips?
Every trip abroad is different, so there isn't an overall "best" travel insurance plan for everyone. Your travel insurance coverage may aim to address your itinerary and personal concerns while traveling.
Many travelers visit Chile for its striking geography, and travelers visiting intense climates or volcanoes are encouraged to consider coverage related to cancellations. Those staying in a rental location from a site like Airbnb might consider travel insurance for vacation rentals. Backpackers sometimes need assistance from travel insurance for lost or stolen items, transportation delays, and other such disturbances. In any case, comprehensive plans often offer travelers the most benefits for a trip to Chile.
Comparing different providers, benefits, prices, and reviews all in one place is an efficient way to start looking for the best travel insurance for your next trip to Chile. To review various Chile travel insurance plans being offered now, start an online travel insurance quote. This tool is free to use any time to help travelers identify coverage to suit their personal needs and next trip overseas.
---
Top 15 Travel Destinations & Tourist Attractions in Chile
Easter Island & Rapa Nui National Park
San Pedro de Atacama
Torres Del Paine National Park
Santiago
Valparaíso
Chiloé Island & Chiloé National Park
The Chilean Lake District
Lauca National Park
Los Pingüinos Natural Monument
The Humberstone & Santa Laura Saltpeter Works
Pumalín Park
Pucón
Carretera Austral
Tierra del Fuego
The Wine Valleys
---
U.S. / Chile Embassy and Consulate Locations
U.S. Embassy in Chile
U.S. Embassy Santiago
Av. Andrés Bello 2800
Las Condes
Santiago, Chile
Phone: 56.2.2330.3000
Chilean Embassy and Consulate in USA
Washington DC — Chilean Embassy
1732 Massachusetts Avenue NW
Washington DC 20036 United States
Phone: 1.202.785.1746
Los Angeles, California — Chilean Consulate General
6100 Wilshire Boulevard, Suite 1240
Los Angeles, CA 90048 United States
Phone: 1.323.933.3697
San Francisco, California — Chilean Consulate
870 Market St, Suite 1058
NSan Francisco, CA 94102 United States
Phone: 1.415.982.7662
Miami, Florida — Consulado General De Chile
800 Brickell Avenue, Suite 1200
Miami, FL 33131 United States
Phone: 1.305.373.8623
Chicago, Illinois — Chilean Consulate General
875 N. Michigan Ave., Suite 1562
Chicago, IL 60601 United States
Phone: 1.312.654.8780
New York, New York — Consulate General of Chile
600 3rd Ave, Rm 2808
New York, NY 10016 United States
Phone: 1.212.980.3706
Houston, Texas — Chilean Consulate General
1300 Post Oak Blvd, Suite 1130
Houston, TX 77056 United States
Phone: 1.713.621.5853
New York, New York — Chilean Permanent Mission to the UN
885 Second Avenue, 40th Floor
New York, NY 10017 United States
Phone: 1.917.322.6800
Disclaimer: The information contained in this article serves as a general overview of benefits and should only be used for informational purposes. Refer to your individual certificate of insurance for specific coverages, exclusions, and benefits. When in doubt, please contact one of our licensed agents for additional assistance.