Credit Card Trip Protection vs. Comprehensive Travel Insurance
Last updated on 12/20/2022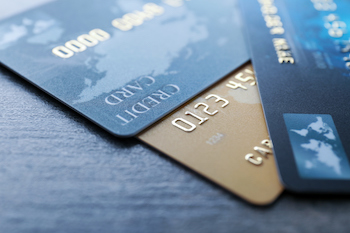 InsureMyTrip researchers evaluated over 100 personal credit cards and found while many cards offer basic travel insurance perks, few offer emergency medical coverage or robust trip cancellation protection.
The findings suggest that travelers should review their credit card travel insurance policy to understand what exactly it covers — and what it doesn't. "One big concern is when travelers assume their credit card offers trip protection coverage but do not check in advance of a trip," says InsureMyTrip Product Manager Meghan Walch.
Does My Credit Card Have Travel Insurance?
Some credit cards do provide some travel insurance benefits. To find out whether your credit card provides any trip protection, contact the card company directly or check your credit card policy documents. Details regarding any potential refunds in the event of a canceled trip or other benefits, like baggage protection, should be stated in the benefits guide.
Credit Cards with Trip Cancellation Insurance
Some premium credit cards may offer trip cancellation benefits. However, benefits vary significantly, and card users may have difficulty evaluating the scope of coverage.
How to find out: check your credit card policy for details on trip cancellation coverage. If you can't find it, your card likely doesn't offer it. You can also contact your card company and ask these types of questions to get clarification on limitations and other requirements:
What is the reimbursement limit per trip, per occurrence, and maximum benefit per year?
What are the covered reasons, restrictions, limitations, and exclusions?
Does the credit card travel insurance coverage extend to my family?
Do you cover longer trips? (most don't)
Cardholders must also use the card for travel purchases in order to be eligible for coverage.
What is the Best Credit Card for Travel Insurance?
According to a June 2018 article on the advertising-supported comparison site creditcards.com, some premier cards like Chase Sapphire Reserve and the Platinum Card from American Express offer travel insurance for trip cancellation and baggage loss. However, there may still be significant coverage limits and limitations that travelers should be aware of. To learn more, travelers should compare benefits and coverage for a variety of charge cards before selecting the right one. Credit card review sites are a good resource for comparison research.
Credit Card Travel Insurance vs. Travel Insurance
Bottom line — your credit card may offer some protection. However, it will not provide the same amount of coverage available from traditional travel insurance.
A comprehensive travel insurance plan purchased from InsureMyTrip can cover the entire trip cost in addition to providing key benefits including emergency medical coverage, emergency medical evacuation, trip interruption, trip delay, baggage coverage, and 24/7 emergency assistance. Typically, these plans will run 4-8 percent of a total trip cost.
Travelers seeking additional assistance when evaluating their travel insurance options can contact a licensed travel insurance agent for help.
Disclaimer: The information contained in this article serves as a general overview of benefits and should only be used for informational purposes. Refer to your individual certificate of insurance for specific coverages, exclusions and benefits. When in doubt, please contact one of our licensed agents for additional assistance.