Travel Insurance for Belize
Last updated on 06/07/2023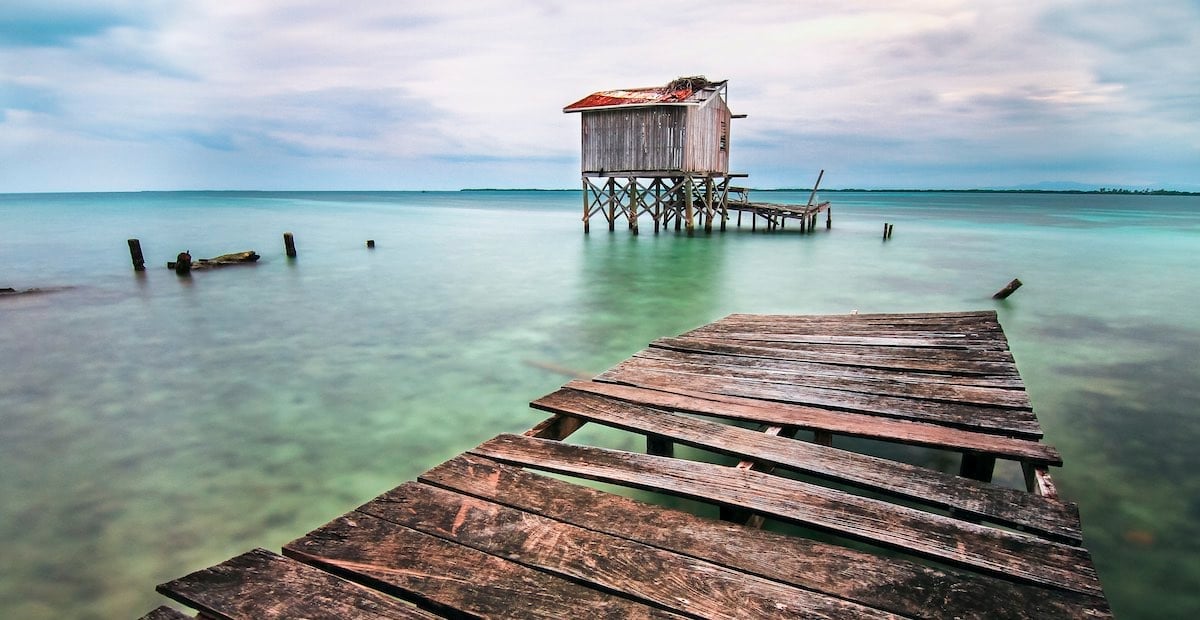 ---
---
Do I Need Travel Insurance for Belize?
Belize continues to be a favorite vacation spot for travelers heading to Central America. The attractive prices for travel fare and accommodations as well as the proximity to the Caribbean Sea are just some of the reasons for its popularity among our customers. If you have a trip planned, you may be wondering "do I need travel insurance for Belize?" While travel insurance is not a requirement for entry to Belize, we recommend purchasing a plan to protect against the unexpected.
More and more countries are requiring coverage due in part to the COVID-19 pandemic. Travel medical insurance plans offer some protection from illness. However, comprehensive plans that include trip cancellation help ensure travelers are better protected while abroad. In fact, cancel for any reason upgrades may even cover cancellation due to fear of contracting the virus but restrictions and limitations apply.
Some travelers look for coverage based on their mode of transportation or planned activities. Belize is a popular stop for cruise itineraries, so you might consider choosing a plan that incorporates cruise insurance if you plan get there by cruise line. If you're not sailing to Belize, odds are you'll be flying internationally. Flight insurance is a practical coverage which can help travelers with unexpected issues at the airport, including delays, interruptions, or missed connections. Some comprehensive travel insurance plans also include specialized coverages, like baggage loss or delay, emergency medical evacuation, and even dental care while overseas. When comparing and purchasing travel insurance plans, it's best to think about which coverages make sense for your Belizean vacation or business trip.
While some parts of the Caribbean experience hurricanes more frequently than Belize, hurricane activity does impact the area periodically, especially in the cayes and coastal areas. Protecting against unforeseen weather events is yet another reason we recommend purchasing travel protection for Belize trips.
How Much is Travel Insurance for Belize?
One of the first things customers want to know is how much travel insurance to Belize costs. The cost of a plan fluctuates depending on several factors. The number of travelers in your party and their ages affect the rate. Policies that cover more travelers or older travelers usually have an increased cost. Risk typically translates to a higher cost, so if travelers in your group have medical issues, especially pre-existing conditions, the rates may be higher. The length of the trip is another influential factor. Traveling for an extended period of time often means there are more opportunities for travel hiccups, so a plan that covers a week-long vacation will be considerably cheaper than a plan that covers a three-month excursion. The kind of coverage the plan includes is another significant factor in determining the cost of travel protection. The price of plans increases for each coverage offered. Some travelers may also opt to insure their trip cost, which can also increase the overall insurance cost.
Do I Need a Passport to Go to Belize?
Passports are required for all visitors entering Belize. They must be valid for no less than six months following the intended duration of stay and have one blank page per stamp.
Do I Need a Visa for Belize?
Tourist visas are not required for U.S. citizens traveling to Belize if the trip duration is less than 30 days. Similarly, citizens from the following countries and territories are also not required to get a visa: European Union Member States (EU), Caribbean Community Member States (CARICOM), Canada, Costa Rica, Chile, Guatemala, Iceland, Mexico, Norway, South Africa, Switzerland, Tunisia, and Uruguay. Most Commonwealth citizens are also not required to get a visa, except those from: Bangladesh, Cameroon, Chad, India, Mozambique, Nauru, Pakistan, Sri Lanka, and West African countries.
What is Departure Tax & How Much Does It Cost?
If you're planning a trip to Belize, you may have stumbled across something known as "departure tax." Departure tax is a mandatory fee assessed upon leaving Belize. For travelers who are flying, this fee will likely already be included in the cost of your airline ticket but you'll want to double check with your carrier. If the fee is not included in the airline ticket cost, be prepared to pay it at the airport. At Philip Goldson International Airport (PGIA), the fee is around $55 USD for non-residents.
If you are planning to depart Belize via the Mexico or Guatemala land border, the departure fee is around $20 USD.
Cruise ship passengers are also subject to the departure tax upon leaving Belize, although, the cost is much lower at around $7 USD.
Do I Need Vaccinations to Visit Belize?
In reaction to the pandemic, Belize has enacted specific entry requirements for international travelers. In order to enter the country, you must have received the final dose of your COVID-19 vaccine no less than two weeks prior to arrival (proof of vaccine record card or immunization record required) or arrive with a negative PCR test taken within 96 hours of travel or arrive with a negative rapid test taken within 48 hours of travel. If you are not vaccinated or did not get a test before arriving in Belize, you will be tested upon arrival for a fee of $50 USD. If you test positive, you will be required to quarantine in your approved hotel at your own expense.
It's always a good idea to check with your doctor prior to traveling internationally to ensure any other relevant travel vaccinations are up to date. Dengue, Zika, and other mosquito-borne illnesses are present in Belize, so be sure to protect yourself against bug bites while traveling.
---
Travel Tips & Safety for Belize
Money & Currency Exchange
The Belize dollar (BZD) is the official currency and exchanges at a 2:1 rate with the United States dollar (USD). Banknotes and coins are issued in many of the same denominations as USD, including $2, $5, $10, $20, $50, and $100 bills as well as 1, 5, 10, 25, and 50-cent pieces. There are also $1 coins.
While Belize issues its own paper notes and coins, U.S. dollars are also accepted at many restaurants, hotels, and businesses. This is especially true in tourist areas, like cruise ports and resort destinations. There is a $5,000 limit on USD brought into Belize. Bringing cash in USD with you is a great option because you'll be able to avoid exchange fees and will have money for tipping. If you're traveling from a country that does not use USD, it's a good idea to exchange your domestic currency before you go. Travelers from these destinations can choose to convert to BZD or USD. Exchange rates and options can vary, so it's a good idea to do some research before your trip.
It's usually not advisable to carry a large amount of cash with you when traveling domestically or internationally. Credit and debit cards provide another convenient option for travelers to access funds while in Belize. However, there are some considerations you should make before you go. You'll want to check with your bank to find out about any fees that may apply when making purchases or withdrawing money overseas. Fees for some international transactions can add up depending on how they are imposed. In some cases, your issuing bank may charge a fee in addition to the fee charged by the bank who owns the ATM you're accessing.
Internationally accessible ATMs are generally only found in major cities or towns and tourist destinations in Belize. These areas include Belize City, San Pedro, Caye Caulker, Punta Gorda, Placencia, San Ignacio, Dangriga, Belmopan, and Corozal Town. The best plan is to assume you'll need to use cash but charge where possible. This works well for most tourist-oriented establishments. It's also a good idea to consider changing your international PIN to a four-digit PIN since many ATMs accept five and six-digit codes, some will only support 4-digit PINs.
Transportation
Most travelers arrive in Belize at one of the major airports or cruise ports. From there, travelers can choose from a host of transportation options to get to their destinations and accommodations. Rental cars and taxis are the most popular options as they are relatively inexpensive and provide easy access to the airports, metro areas, and coastline. Additionally, travelers can take advantage of convenient bus routes, which are also very affordable and make it easy to visit Mayan ruins and other tourist hotspots.
If you plan to visit more remote areas, including outlying islands and cayes, water taxis are ideal. Water taxis are much more affordable than interisland charter flights, but if you can afford the higher cost, the aerial views from these "hopper" planes are breathtaking.
Culture
Belize isn't defined by a single culture. Rather, many influences from around over the world have shaped the country's history and people. Kriol, Mestizo, Garifuna, and Mayan represent some of the indigenous populations that still influence in Belize's dance, music, style, and art even today. The unique combination of Western African and Spanish influences is part of what makes Belize different from other travel destinations. In addition, the tourism industry has brought visitors and transplants from all around the world. We recommend that travelers heading to the Central American oasis make sure to meet the locals, visit the ruins, eat the staple foods, and get to know what the country is all about. No matter what you plan to do on your trip, you'll find that the people you meet along the way are vibrant, friendly, and welcoming.
Speaking the Language
Belize is a popular destination among western tourists partly because English is the official language and communicating with locals is straightforward. Belize uses English as the primary language in education, but Spanish is also widely taught. As a result, bilingualism (English & Spanish) is quite common among Belizeans.
Kriol is also spoken by a large percent of the population and even some Mayan languages are still spoken in certain areas. German is much less common but is still spoken by around three percent of the population. Globalization and tourism have certainly influenced the languages used in Belize, but overall tourists have an easy time navigating and communicating while on vacation. If you're planning a trip soon and Spanish is not your first language, consider brushing up on some common Spanish phrases before you go.
Crime Risk & Traveler Safety
Like most any travel destination, Belize has some risks travelers should be aware of. While Belize is widely regarded as a safe country to visit, violent crime and theft do happen occasionally but are primarily gang-related. Travelers should use caution and follow general safety tips to avoid problems with theft, tourist scams, and violence even during daylight hours in tourist areas. The U.S. government recommends that due to high crime, travelers are advised to exercise caution while traveling to the south side of Belize City. In some cases, local police lack the resources and training to respond effectively to serious criminal incidents. Overall, the average tourist does not experience any issues while visiting Belize.
Crime may be one factor when considering travel safety, however inclement weather and natural events can also impact your trip. Even though Belize does not often get hit directly by hurricanes, they are possible, especially during the wet season. Wild storms on Caribbean are much more common though, so those headed to the beach should be aware of the risks of swimming in certain areas or during stormy conditions.
---
Popular Destinations & Tourist Attractions in Belize
Belize's comfortable tropical climate is one of the reasons so many tourists flock to the region, but the unique topography, history, and culture also make it a favorite among travelers. The landscape features everything from rich beautiful coastline to breathtaking mountainous regions, so there's something for every visitor. The ruins offer a great way to explore Belize's history. Serene rivers that cut through the rainforest let nature lovers take in the sights and sounds of the jungle. World-class beaches dot the coastline as well as the outlying cayes, which are perfect for snorkeling, adventure sports, or even just grabbing some delicious local seafood. No matter what you plan to do on your Belizean getaway, there is no shortage of options. We've assembled a list of some of the most popular tourist attractions and destinations in Belize, so you can start planning your itinerary.
Top 15 Travel Destinations in Belize
Caye Caulker
Ambergris Caye including Hol Chan Marine Reserve
Placencia
Cockscomb Basin Wildlife Sanctuary
Hopkins
Belize City
Caracol
Cayo District
Great Blue Hole
San Ignacio
Altun Ha
Belize Barrier Reef
Lamanai
The Belize Zoo
Tobacco Caye
---
U.S. / Belize Embassy and Consulate Locations
U.S. Embassy in Belize
U.S. Embassy Belmopan
Floral Park Road
Belmopan, Cayo, Belize
Phone: 501.822.4011
Belize Embassy and Consulate in USA
Washington DC — Embassy of Belize
2535 Massachusetts Ave. NW
Washington DC 20008 United States
Phone: 1.202.332.9636
Los Angeles, California — Consulate General of Belize
4801 Wilshire Blvd, Suite 250
Los Angeles, CA 90010 United States
Phone: 1.323.634.9900
San Francisco, California — Consulate of Belize
916 Kearny Street
San Francisco, CA 94133 United States
Phone: 1.415.788.7500
Miami, Florida — Consulate of Belize
1600 Ponce De Leon, Suite 904
Coral Gables, FL 33134 United States
Phone: 1.305.755.0276
Atlanta, Georgia — Consulate of Belize
3050 Peachtree Road, Suite 200
Atlanta, GA 30305 United States
Phone: 1.404.530.9954
Belleville, Illinois — Consulate of Belize
1704 Old Park Lane
Swansea, IL 62226 United States
Phone: 1.618.235.7143
Chicago, Illinois — Consulate of Belize
1603 Orrington Ave, Suite 600
Evanston, IL 60201 United States
Phone: 1.847.800.5181
New Orleans, Louisiana — Consulate of Belize
328 Terry Parkway
Gretna, LA 70056 United States
Phone: 1.504.227.0825
Detroit, Michigan — Consulate of Belize
24984 Glen Orchard Drive
Farmington Hills, MI 48336-1732 United States
Phone: 1.810.477.8768
Las Vegas, Nevada — Consulate of Belize
4318 Ridgecrest Drive
Las Vegas, NV 89121 United States
Phone: 1.702.451.8444
New York, New York — Consulate of Belize
600 3rd Avenue, Floor 2
New York, NY 10016 United States
Phone: 1.646.571.2530
Wilmington, North Carolina — Consulate of Belize
1613 Military Cutoff Road, Suite 230
Wilmington, NC 28403 United States
Phone: 1.910.256.6689
Dayton, Ohio — Consulate of Belize
130 W. Second St., Suite 1818
Dayton, OH 45402 United States
Phone: 1.937.226.1212
Dallas, Texas — Consulate of Belize
8035 East R. L. Thorton Fwy, Suite 221
Dallas, TX 75228 United States
Phone: 1.214.328.6877
Houston, Texas — Consulate of Belize
1120 Nasa Parkway, Suite 220R
Houston, TX 77086 United States
Phone: 1.832.380.4164
San Antonio, Texas — Consulate of Belize
3510 Pinto Pony Lane
San Antonio, TX 78247 United States
Phone: 1.210.545.2291
Disclaimer: The information contained in this article serves as a general overview of benefits and should only be used for informational purposes. Refer to your individual certificate of insurance for specific coverages, exclusions and benefits. When in doubt, please contact one of our licensed agents for additional assistance.