Travel Insurance for Bhutan
Last updated on 10/11/2022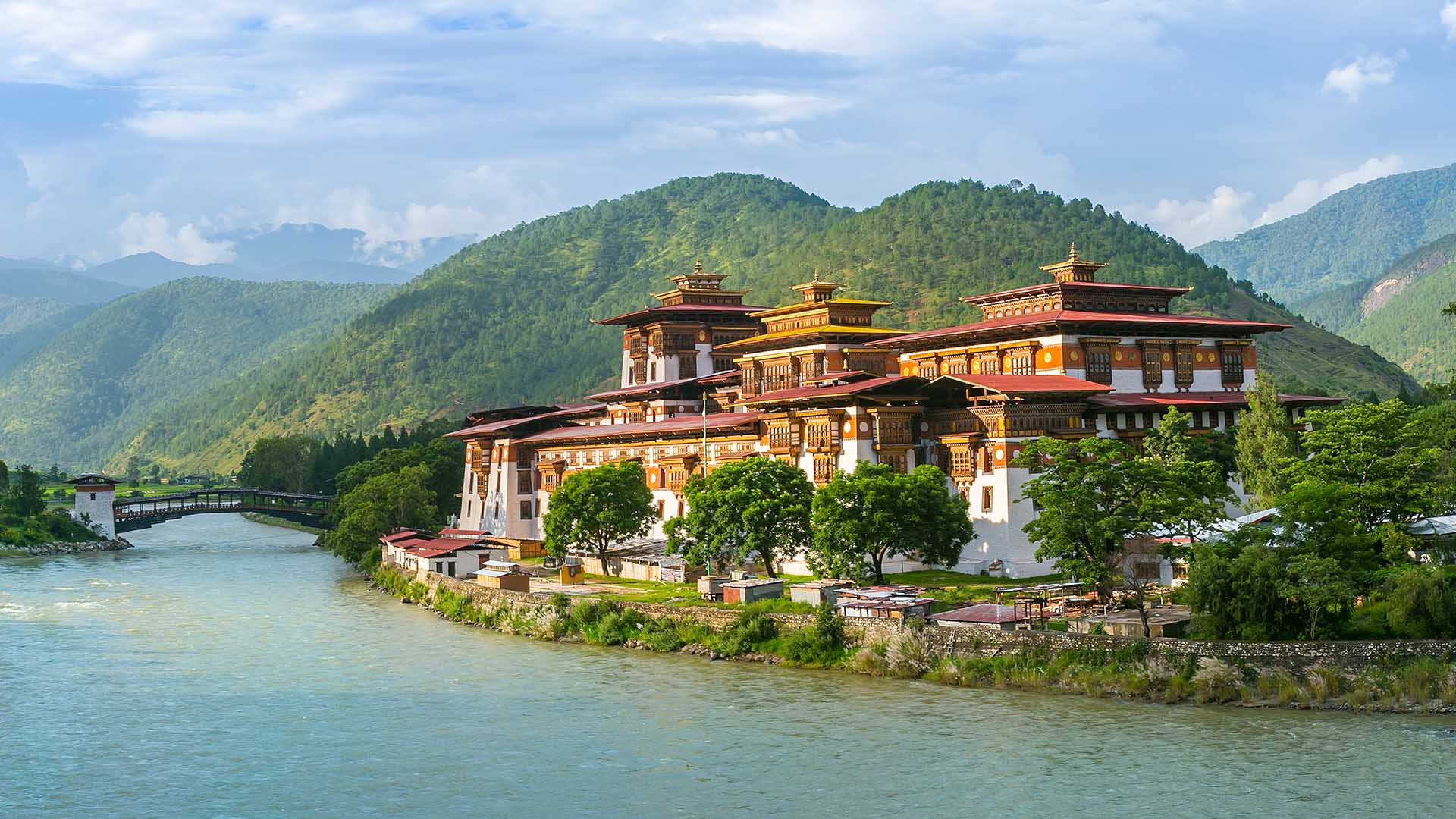 Is Travel Insurance Mandatory for Bhutan?
Bhutan is a unique and spiritual destination, remembered by visitors for its carefully preserved culture and the radiant Bhutanese citizens. International visitors are not required to have travel insurance for Bhutan trips, but the U.S. Department of State highly recommends a minimum of coverage for evacuation services when visiting this Asian country. Depending on the plan, travel insurance providers may also pay for expenses related to transportation delays or cancellations, lost or damaged baggage, identity theft, and a variety of additional events. Bhutan trip insurance can be a great resource if things go awry during your trip.
From air travel to mountain trekking in Bhutan, travel insurance coverages may protect trips against unnecessary financial strain with reimbursements or other assistance. For example, airlines have been known to delay or cancel services due to mechanical issues, weather, and other circumstances. Certain travel insurance coverages may help you get accommodations or other arrangements as a result of these disruptions. Some benefits may offer reimbursement to travelers who need to cancel their trip altogether.
How Much Does Bhutan Travel Insurance Cost?
Travelers planning a trip to Bhutan often want to know how much travel insurance will cost. The short answer is: it depends. The price of travel insurance for Bhutan varies based on the ages and number of travelers, the duration of the trip, whether the total cost of the trip will be insured, and the type of coverage included in the plan. For a more accurate dollar amount, start a travel insurance quote and review some of the plans offered by travel insurance providers today. If you have any additional questions, InsureMyTrip's award-winning customer care team can help guide you through the differences between travel insurance providers and plans.
What Does Bhutan Travel Medical Insurance Cover?
Travel medical insurance for Bhutan typically provides the recommended evacuation coverage as well as coverage for emergency medical and dental treatment, hospital fees, and 24-hour traveler assistance. Bhutan travel health insurance can be purchased alongside travel-related benefits in a comprehensive travel insurance plan or as a standalone medical plan. A comprehensive plan may offer the greatest protection for a trip overseas, including benefits like trip cancellation or coverage for damage to vacation rentals.
Before buying international insurance for Bhutan, travelers with domestic health insurance are advised to contact their domestic insurer for information regarding international coverage and limitations. Many domestic health insurance companies will not cover emergency healthcare in Bhutan and getting that information first can help you identify where you may and may not need to fill in any gaps in medical coverage for your trip to Bhutan.
Does Bhutan Travel Health Insurance Cover COVID-19?
COVID-19 is a top concern for many travelers, and it may be important to understand how the coronavirus affects travel insurance. Generally, COVID-19 coverage for Bhutan trips will depend on the provider and plan you choose. Some travel insurance providers offer coverage for expenses related to COVID-19 testing, quarantine, and treatment, while other providers may not cover anything related to the coronavirus. Be sure to review the details of your Bhutan travel protection before purchasing to confirm the coverage that matters to you.
Planning to travel abroad more than once? Multi-trip travel insurance allows travelers to protect future trips all at once, saving you time in the long run.
What is the Best Travel Insurance for Bhutan Trips?
As with any insurance, the right travel insurance policy for you will depend on the details of your trip and what matters most to you when going abroad. Whether traveling for tourism, business, or family, there are a variety of coverage options to suit most any trip to Bhutan.
For the most flexibility when choosing travel insurance plans, it's important to buy a policy at the right time. Some travel insurance benefits are time-sensitive, so they must be purchased soon after booking your trip. Keep in mind that each benefit may have its own time limit, so we recommend travelers get the coverage they want promptly after booking a Bhutan trip.
When searching for the best travel insurance for Bhutan, travelers may use InsureMyTrip's online quote generator to compare prices, coverage levels, and unbiased reviews from your fellow travelers. This tool is designed to filter plans by your criteria to match you with a variety of relevant travel insurance plans for Bhutan.
Disclaimer: The information contained in this article serves as a general overview of benefits and should only be used for informational purposes. Refer to your individual certificate of insurance for specific coverages, exclusions, and benefits. When in doubt, please contact one of our licensed agents for additional assistance.