Travel Insurance for Nepal
Last updated on 05/03/2022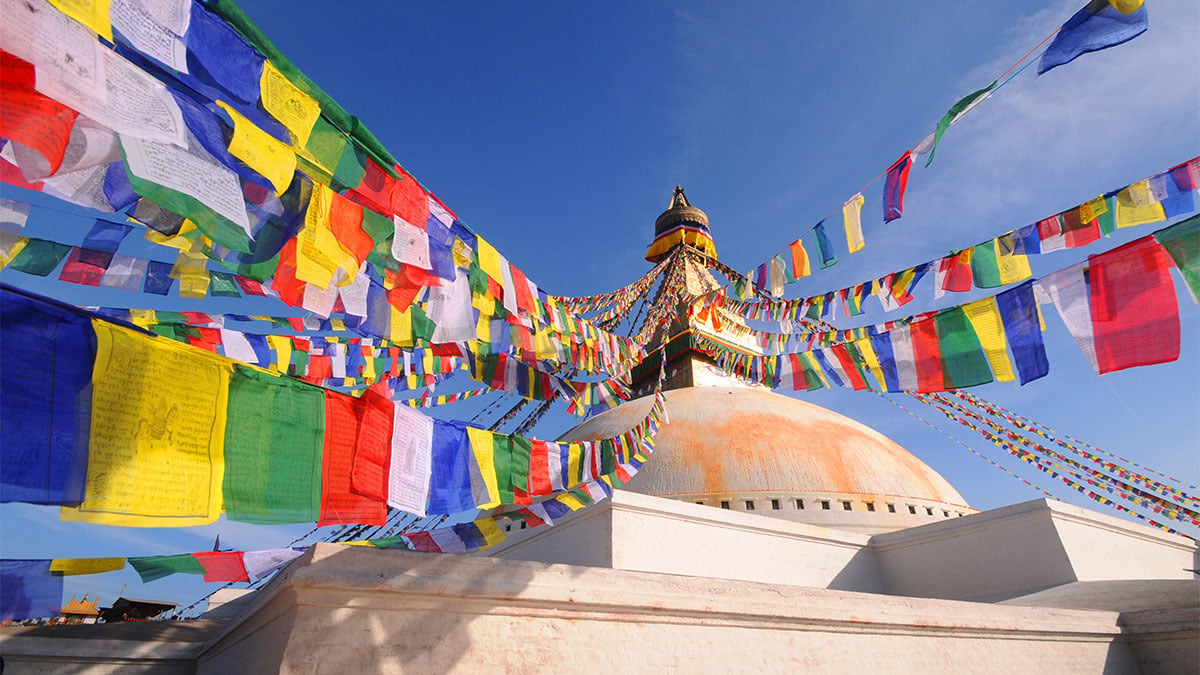 Is Travel Insurance Mandatory for Nepal?
Yes, all visitors to Nepal are required to have travel insurance that covers emergency medical treatment including COVID-19 and medical repatriation (a service to return a traveler to their home country for health reasons).
In addition to COVID-19 and repatriation, the U.S. Department of State highly recommends coverage for emergency medical evacuation in Nepal and flight insurance for travelers flying on Nepali airlines.
A comprehensive travel insurance policy is recommended for most travelers visiting Nepal as these plans can meet coverage requirements and include additional travel-related benefits. Many situations, such as delays in transportation, lost or damaged luggage, and trip cancellation may be covered by a comprehensive travel insurance plan.
How Much Does Nepal Travel Insurance Cost?
Travel insurance prices for Nepal are variable, as several distinct factors will influence the cost of each policy:
Duration of the trip
Number of travelers
Age of the travelers
Benefits included in the plan
In general, as risk involved with your Nepal trip increases, the price of travel insurance may also increase.
What Does Travel Health Insurance for Nepal Cover?
Travel medical insurance for a trip to Nepal can be purchased as a standalone plan or as part of a comprehensive travel insurance plan. Alone, Nepal travel health insurance often covers emergency medical treatment, visits to a doctor, dental care, and more, depending on the details of the plan.
Additional travel-related benefits such as assistance with luggage loss, trip cancellations, delays due to weather or mechanical issues, and more may be added to these medical benefits in a comprehensive plan.
At the very least, your travel health insurance for Nepal must include coverage for COVID-19 and repatriation services. Emergency medical evacuation and flight insurance are also highly recommended by the U.S. Department of State.
Additional coverages to consider may include:
Pre-existing Conditions
Treatment related to pre-existing health conditions is not covered by all travel insurance plans. A traveler with health conditions prior to the trip may obtain a waiver for the conditions to ensure that related expenses can be paid for by their Nepal trip insurance. Coverage for pre-existing conditions is a time-sensitive benefit, so please be sure to review the details of this benefit before purchasing.
Hiking/Trekking
Travelers considering mountain trekking in Nepal may consider a hazardous sports rider for high-risk activities such as trekking, plus emergency medical evacuation. Thorough medical insurance to cover instances of injury, extreme fatigue, and acute mountain sickness (AMS) is recommended, as the high-altitude mountains of Nepal may expose travelers to frostbite and AMS. Hospitality employees along trekking routes may be able to connect travelers with helicopter evacuation services, which some travel health insurance policies may offer coverage for. Be sure to keep your travel insurance information with you while trekking in Nepal as some services, like helicopter rescue, may expect payment or proof of adequate Nepal travel insurance before treatment or services can be administered.
Trip Interruption
Travelers who get extremely sick or injured in Nepal may not be able to continue with their trip. Cancellations due to illness or injury may be covered by a trip cancellation benefit. Be sure to review the details of your plan carefully before purchasing, as this benefit covers certain reasons for cancellation.
Cancel For Any Reason (CFAR)
Travelers concerned about cancellations for their Nepal trip that may not be covered by other travel insurance benefits may consider the Cancel For Any Reason (CFAR) coverage. This coverage can reimburse 50%-75% of insured prepaid, nonrefundable trip costs to the traveler in the event of the trip's cancellation prior to departure. CFAR has certain eligibility requirements, so not all travelers will qualify for this benefit.
Overall, being covered by travel medical insurance in Nepal may help protect visitors from many unforeseen expenses abroad.
What is the Best Travel Insurance for Nepal Trips?
Every traveler is unique, and the best Nepal travel insurance policy for you depends on your specific travel detail and concerns. InsureMyTrip recommends entering those details to start a quote where you can review and compare policies and provider to find the right coverage for your trip to Nepal.
Disclaimer: The information contained in this article serves as a general overview of benefits and should only be used for informational purposes. Refer to your individual certificate of insurance for specific coverages, exclusions, and benefits. When in doubt, please contact one of our licensed agents for additional assistance.