Travel Insurance for Bangladesh
Last updated on 11/22/2022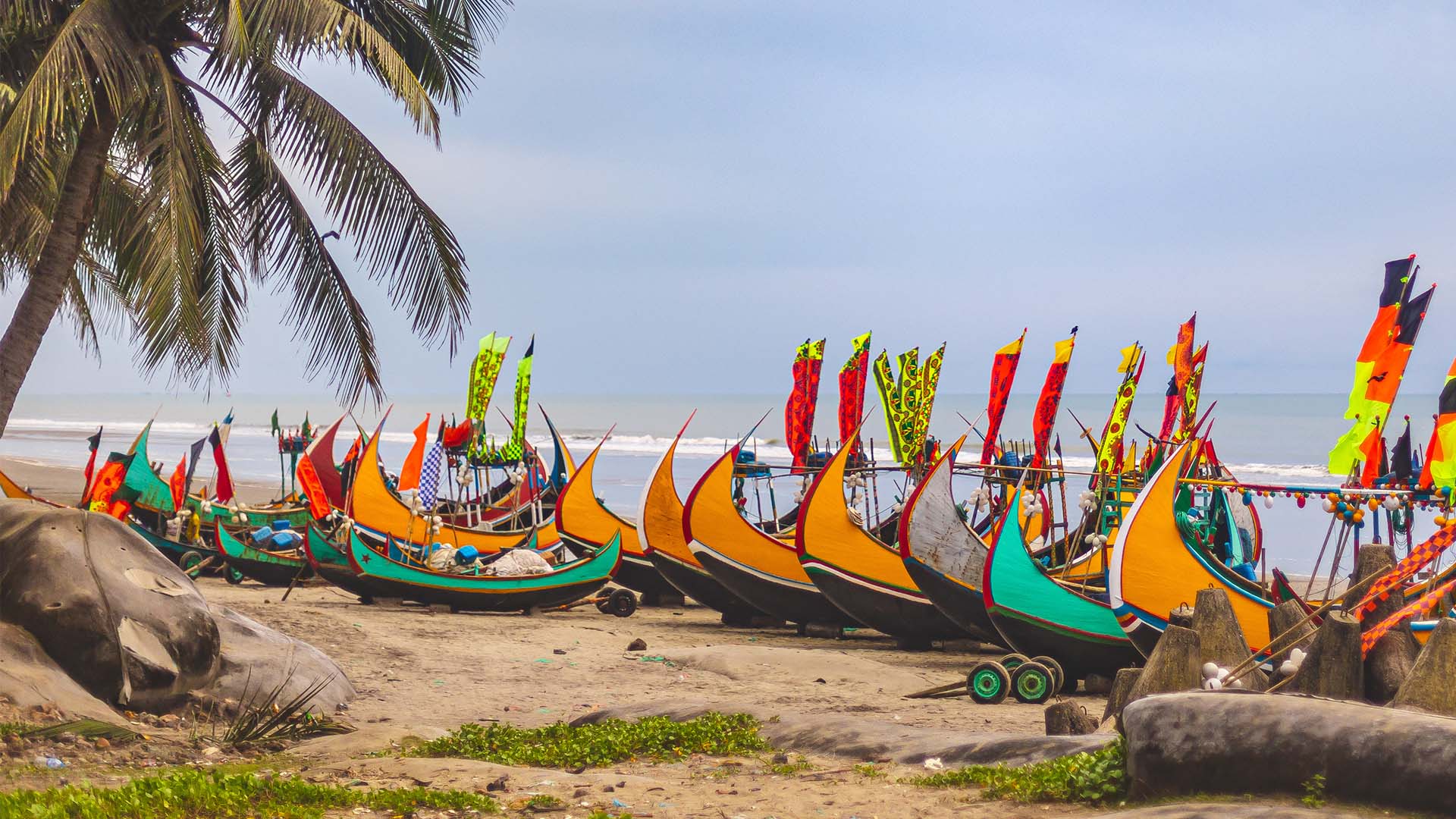 Do I Need Travel Insurance for Bangladesh?
Bangladesh is a coastal nation largely untouched by heavy tourism. While Bangladesh does not require travel insurance, coverage is strongly recommended to protect trips against costs associated with disruptions like lost luggage, travel delays, and emergency medical treatment.
Bangladesh trip insurance is optional, but international visitors looking to experience the Bangladeshi charm will need a visa to enter this South Asian country. The U.S. Embassy in Bangladesh recommends travelers obtain a visa prior to traveling, but visas are also available upon arrival. All travelers to Bangladesh must complete a Passenger Health Declaration Form (HDF) within 3 days of arrival. Additionally, travelers who are not vaccinated against COVID-19 must take a COVID-19 RT PCR test within 72 hours of departure from their home country and carry proof of a negative result during their time in Bangladesh. This restriction does not apply to children under the age of 12.
When planning a trip to regions prone to inclement weather or flooding, travelers may consider travel insurance with coverage for situations like flight delays or trip cancellations. Travel insurance is especially recommended for travelers planning a trip near the Ganges-Brahmaputra-Meghna Delta (GBM Delta) in Bangladesh. This region has been known to occasionally flood. Certain benefits will only take effect if purchased before a weather-related event occurs, so be sure to buy travel insurance soon after booking your trip for greater coverage options.
How Much Does Bangladesh Travel Insurance Cost?
As with any insurance, the price of international insurance for Bangladesh typically depends on what your plan includes. In general, certain factors largely determine the price of a travel insurance policy:
Duration of the trip
Type of coverage included
Number of travelers
The cost of Bangladesh travel protection may vary with the perceived risk associated with the above factors. For example, when it comes to trip duration, a longer trip may cost more to insure than a shorter trip with the same level of coverage. Similarly, insuring a solo traveler or couple may cost less than insuring a larger group with similar coverage. Travelers can usually expect Bangladesh travel insurance prices to rise if risk level rises.
What Does Travel Medical Insurance for Bangladesh Cover?
Travel health insurance for Bangladesh covers expenses related to emergency medical or dental care during a trip, medical evacuation, and 24-hour traveler assistance. Additional coverages are often provided depending on the plan. Some common coverages to consider for a trip to Bangladesh may include:
Pre-existing conditions
Accidental death
While travel medical insurance is a great asset to a traveler faced with an injury or illness abroad, many other elements of international travel can quickly become costly when things go astray. For the most coverage, travelers are recommended to add travel-related benefits to travel medical insurance in a comprehensive Bangladesh travel protection plan.
Bangladesh Travel Insurance & COVID-19
COVID-19 is considered a "named event," so some travel insurance providers do not include coverage for the coronavirus by default. Travelers may search for plans with COVID-19 coverage by starting a quote and selecting "Top Picks for COVID-19" on the results page.
Alternatively, the Cancel For Any Reason (CFAR) benefit may offer the greatest level of protection when it comes to canceling a Bangladesh trip due to COVID-19 concerns. See if you may qualify for CFAR by using the CFAR eligibility form.
What is the Best Travel Insurance for Bangladesh Trips?
Since every traveler has unique concerns when going abroad, there is no single best travel insurance for Bangladesh. InsureMyTrip recommends all travelers consider their itinerary, health status, and personal concerns when searching for travel insurance for a trip to Bangladesh.
To compare travel insurance companies, prices, reviews, and more, simply input your trip information into the unbiased travel insurance quote generator. From there, this free tool will filter through thousands of potential plans to display the closest matches based on your unique trip.
---
U.S. / Bangladesh Embassy and Consulate Locations
U.S. Embassy in Bangladesh
U.S. Embassy Dhaka
Madani Avenue
Baridhara, Dhaka-1212 Bangladesh
Phone from Bangladesh: 800.2.096.1020.2040
Phone from the United States: 1.703.988.3455
Bangladesh Embassy and Consulate in USA
Washington DC — Embassy of Bangladesh
3510 International Dr NW
Washington DC 20008 United States
Phone: 1.202.244.0183
Los Angeles, California — Bangladesh Consulate General
501 South Fairfax Ave
Los Angeles, CA 90036 United States
Phone: 1.323.932.0100, 1.323.932.0013, 1.323.932.9731
Long Island City, New York — Consulate General of Bangladesh in New York
34-18 Northern Blvd, Ground Floor
Long Island City, NY 11101 United States
Phone: 1.212.599.6767
Disclaimer: The information contained in this article serves as a general overview of benefits and should only be used for informational purposes. Refer to your individual certificate of insurance for specific coverages, exclusions, and benefits. When in doubt, please contact one of our licensed agents for additional assistance.