Travel Insurance for Brazil
Last updated on 03/28/2022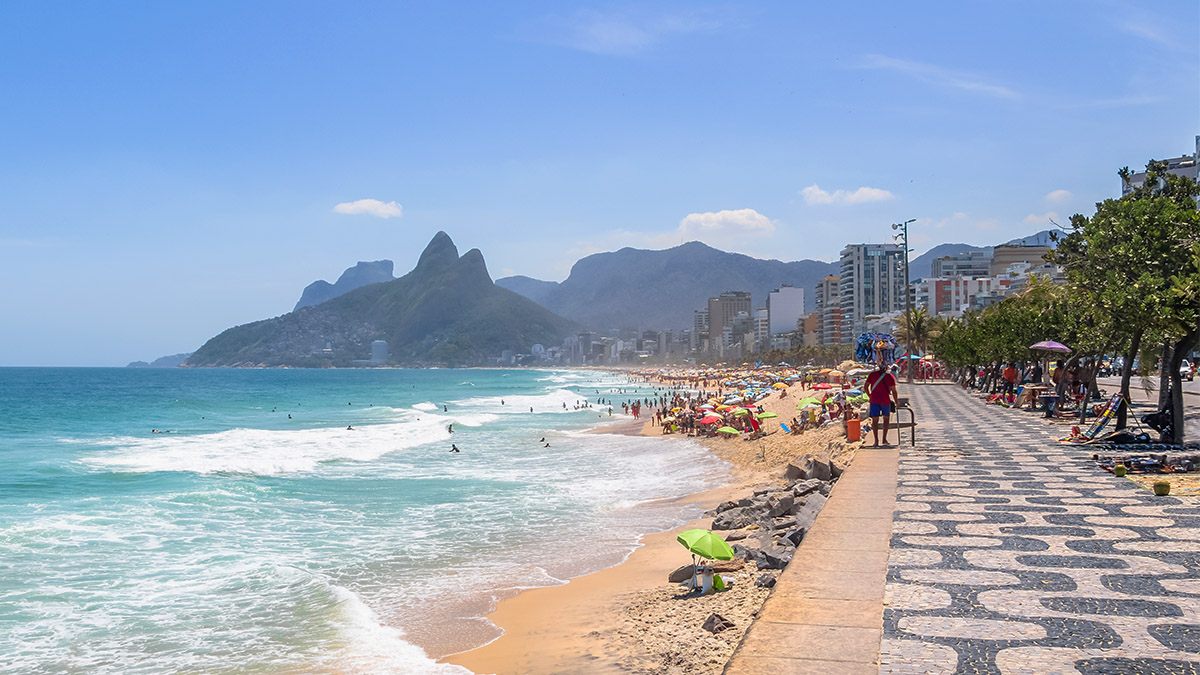 Do I Need Travel Insurance for Brazil?
No, Brazil does not require proof of travel insurance to enter the country. However, due to the unpredictability of touring abroad, we highly recommend purchasing a travel insurance policy for your trip to Brazil. Travelers visiting this beautiful South American country may encounter unforeseen situations such as lost or damaged luggage, delays at an airport, or accidents requiring medical attention. Depending on the details and benefits of your plan, travel insurance may offer coverage to help protect your trip from the unexpected.
Perhaps the most recommended coverage for Brazil is a comprehensive travel insurance plan. Comprehensive plans are best for travelers who want to receive benefits for healthcare if they get sick or hurt while in Brazil as well as their choice of additional protection, which may include coverage for:
Weather-related delays
Emergency Medical Evacuation
Trip cancellation
Disruptions in transportation services
Some plans may also reimburse you for the cost of meals, hotel rooms, or pet boarding fees that come up as the result of a delay in transportation services.
For travelers who want to be protected in the event of emergency medical care while in Brazil, travel medical insurance may fill in any gaps where domestic health insurance doesn't extend coverage abroad. Travel health insurance can be purchased as a standalone plan or as part of a comprehensive trip insurance plan for Brazil.
Overall, while Brazil trip insurance is not required, it is recommended to purchase a policy to protect your trip against unexpected expenses.
How Much Does Brazil Travel Insurance Cost?
Brazil travel insurance rates depend on the travelers being covered, type of coverage purchased, and the length of the trip. For example, a standalone travel health insurance plan for a party of two travelers will most likely cost less than a comprehensive plan for a party of five travelers.
Prices for travel health insurance for trips to Brazil can further vary depending on factors like pre-existing medical conditions, liability amounts, and more. A good rule of thumb to remember is that as risk involved with the trip increases, the cost of travel insurance will also increase. However, if you find yourself really needing help in an emergency situation, having a plan with a higher coverage limit may be worth the additional cost as it may lessen your overall expenses.
You can always refer to our free travel insurance quote tool for a quick overview of what it might look like to cover your next trip to Brazil.
What is the Best Travel Insurance for Brazil Trips?
The best travel insurance plan for Brazil is ultimately the plan that most suits your budget, personal needs, and trip details. Due to the wide variety of coverage options available, there is no one-size-fits-all best trip protection.
However, comprehensive plans generally offer the most benefits and often include medical coverage, coverage for lost or delayed baggage trip interruption, and trip cancellation.
Trip cancellation as part of a comprehensive policy will extend coverage for the cancellation of a trip due to certain unforeseen and covered reasons. The details vary from provider to provider and with each plan. For travelers concerned with cancellation due to a reason not covered by your policy, we recommend considering the optional Cancel For Any Reason (CFAR). This benefit is time-sensitive and has other eligibility requirements, so not all travelers will qualify.
Comparing different coverage levels, benefits, and providers is the ideal way to find the right plan for your next trip to Brazil.
To find the right Brazil travel insurance plan for you, enter your trip details in InsureMyTrip's quote form and review at the recommended plans best suited for your unique travel.
Disclaimer: The information contained in this article serves as a general overview of benefits and should only be used for informational purposes. Refer to your individual certificate of insurance for specific coverages, exclusions, and benefits. When in doubt, please contact one of our licensed agents for additional assistance.