Travel Insurance for Italy
Last updated on 07/13/2023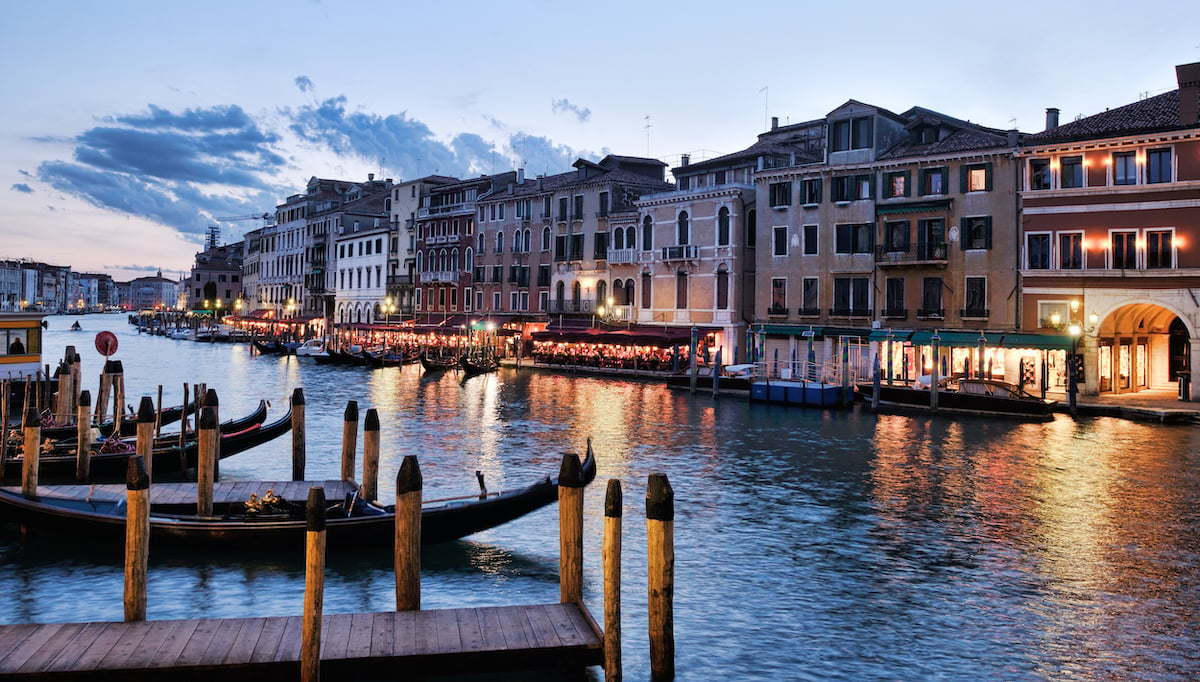 ---
---
Do I Need Travel Insurance for Italy?
Italy is one of the most popular destinations among travelers, so it's no surprise that many people wonder whether travel insurance is mandatory for Italian trips. The short answer is it depends. U.S. citizens headed to Italy for business or pleasure generally purchase travel insurance for peace of mind rather than for required reasons. This way, they can protect themselves against common travel issues like delays, lost luggage, and other trip disruptions.
What are the Schengen Visa Requirements for Travel to Italy?
It's important to point out that Italy is one of the Schengen area countries, which means that depending on citizenship some travelers may have to get specific coverage to meet the Schengen Visa requirements. While many travelers may have a domestic health insurance policy, Italy's Schengen Visa requirements call for plans that will cover emergency medical evacuation as well as repatriation in the event of death. These protections are not typical of standard health insurance and travelers requiring Schengen Visas must be able to show proof that their plan is valid and meets the additional insurance requirements at the Italian consulate or embassy. Schengen plans typically include a confirmation of coverage letter for this reason. Check out this list for a full rundown on which countries/citizens require the coverage.
How Much is Travel Insurance to Italy?
As with most insurance products, the cost of travel insurance for a trip to Italy depends largely on the type of plan and coverages offered. Some travelers may opt for basic health coverage, while others may want a more comprehensive option. Still some travelers may select Cancel for Any Reason or trip cancellation coverage. Additional factors can also contribute to the ultimate cost of a plan, including age, health history, and whether trip cost will be included. As mentioned above, citizenship can dictate whether you need a Schengen Visa-compliant plan. The advantage of InsureMyTrip is that you can get quotes from multiple providers in the same place and compare costs and coverages to decide which option is best for your trip to Italy.
---
Italy Travel Tips & Safety
Money & Currency Exchange
When traveling to Italy, you'll most likely exchange dollars for euros. Some travelers prefer to exchange currency before leaving their home country to avoid ATM shortages or high fees in airports. Other travel experts recommend against exchanging currency domestically for the same reason. As a result, you'll want to do your research ahead of time and plan accordingly. High traffic tourist destinations will generally have more options for exchanging currency, while less-traveled destinations may have more limited options which can result in higher fees. Most people traveling to Italy are interested in convenience and value, so the cheapest way to exchange currency may be your best bet. While it's important to have "cash in hand" for emergencies, exchanging currency should be kept to a minimum. If you have to, try to find an exchange that charges less than 10% and spend the local currency before you return home.
Lots of businesses will accept credit cards, so take advantage when booking your hotel, renting a car, or paying for food at well-established restaurants. It's a good idea to have a backup card as well. Just make sure it's issued from a different bank than your main credit card. Some credit cards offer specific travel benefits, which can help pay for your current or future trip to Italy. Be sure to bring your debit card too just in case. Lastly, keep some cash in dollars for emergencies. Although paying cash in dollars may result in inflated prices, many places will still accept the currency and it can be a great last resort. It's a good idea to download an app to calculate currency conversions and track expenses. Make sure you count your change too. Tourists are sometimes given incorrect change in the hopes they will not notice. Be smart about when and where you access your money and exercise caution when using ATMs in public or open spaces. A money belt is a great idea for anyone traveling to Italy.
What to Pack & How to Dress
What you pack for your trip to Italy will depend on several factors, including the season, region of the country, planned activities, and your itinerary. Whether you plan your Italian vacation for the winter, summer, or another time of year, you'll want to pack light. Forget the bulky rolling luggage (Venice even tried to outlaw luggage with wheels!) and opt for a lightweight carry-on, or even better a travel backpack. Choose a bag that can withstand moisture to keep your clothing and other items dry. Speaking of staying dry, choosing clothing that is water-resistant and/or quick dry will be ideal in the event of precipitation.
There's no question that the Italian people are a fashionable bunch, so consider style in addition to comfort when packing your bag. Making the effort to blend in more and not look like a tourist will also help reduce your liability for scams that specifically target foreigners. Walking is one of the best ways to tour Italy, so pick comfortable yet stylish shoes or boots. Linen clothing is ideal for many types of weather due to its breathability. Consider packing some rain gear as well as a travel umbrella. If you plan to spend time at the beach, bring the proper swimwear and TSA-friendly sunscreen. No matter what you pack, keep it light, be prepared, and of course leave room for souvenirs!
Crime Risk
While Italy is considered one of the safer countries in the world, no place is truly crime-free. Research is key when planning your trip because you'll want to identify any cities or destinations with higher crime rates. Generally speaking, southern Italian cities tend to have higher crime rates than their counterparts in the north. While Italy does have a long and sorted history of organized crime and government corruption, the average traveler is more likely to be pickpocketed than face major threats. Still those touring Italy should be aware of any travel advisories and alerts that may affect travel. It's a good idea to read local news prior to departing. This way, you can use your judgement to assess risk even before leaving and decide if Italy trip insurance is necessary.
One of the best ways to prepare for a trip to Italy is to learn (or at least brush up) on your Italian. Learning the language fluently might be out of the question if you'll be departing soon, however, learning even just a few phrases will make a dramatic difference in your travels. The more Italian words and phrases you understand, the smoother your trip will be. Additionally, you'll be less susceptible to being taken advantage of by those who prey on tourists.
---
Popular Italian Travel Destinations
Creating a list of the best travel destinations in Italy is entirely subjective and depends on who you ask. Still we've identified some of the most popular destinations based on traveler interest. The Italian terrain ranges from islands and beaches to snowy mountain tops, so consider this list as jumping off point or guide rather than your itinerary. Whether you love to eat, want to ski the Alps, or are a history buff, there are attractions for everyone.
Top 15 Italian Destinations
Rome
Venice
Amalfi Coast
Florence
Sicily
Tuscany
Cinque Terre
Milan
The Italian Lakes
Matera
Naples
Pompeii
Siena
Sorrento
Verona
Top "Less-Traveled" Italy Destinations
If you prefer to avoid crowds and carve your own path, consider some of these other popular yet less-traveled Italy vacation destinations.
Modena
Ravello
Ravenna
Trieste
Turin
---
U.S. / Italy Embassy and Consulate Locations
U.S. Embassy and Consulate in Italy
Rome — U.S. Embassy Rome
via Vittorio Veneto 121
00187 Roma, Italy
Phone: 39.06.46741
Florence — U.S. Consulate General Florence
via Vittorio Veneto 121
50123 Firenze, Italy
Phone: 39.055.266.951
Milan — U.S. Consulate General Milan
via Principe Amedeo, 2/10
20121 Milano, Italy
Phone: 39.02.290351
Naples — U.S. Consulate General Naples
Piazza della Repubblica
80122 Napoli, Italy
Phone: 39.081.583.8111
Italian Embassy and Consulate in USA
Washington DC — Embassy of Italy
3000 Whitehaven Street, N.W.
Washington DC 20008 United States
Phone: 1.202.612.4400
Los Angeles, California — Consulate General of Italy
1900 Avenue of the Stars, Suite 1250
Los Angeles, CA 90067 United States
Phone: 1.310.820.0622
San Francisco, California — Consulate General of Italy
2590 Webster St.
San Francisco, CA 94115 United States
Phone: 1.415.292.9200
Miami, Florida — Consulate General of Italy
4000 Ponce de León Blvd., Suite 590
Coral Gables, FL 33146 United States
Phone: 1.305.374.6322
Chicago, Illinois — Consulate General of Italy
500 North Michigan Ave., Suite 1850
Chicago, IL 60611 United States
Phone: 1.312.467.1550
Boston, Massachusetts — Consulate General of Italy
600 Atlantic Ave.
Boston, MA 02210 United States
Phone: 1.617.722.9201 / 02 / 03
Detroit, Michigan — Consulate General of Italy
Buhl Building
535 Griswold, Suite 1840
Detroit, MI 48226 United States
Phone: 1.313.963.8560
New York, New York — Consulate General of Italy
690 Park Ave.
New York, NY 10065 United States
Phone: 1.212.737.9100
Philadelphia, Pennsylvania — Consulate General of Italy
600 Chestnut St, Suite 956
Philadelphia, PA 19106 United States
Phone: 1.215.592.7329
Houston, Texas — Consulate General of Italy
1300 Post Oak Blvd., Suite 660
Houston, TX 77056 United States
Phone: 1.713.850.7520
Disclaimer: The information contained in this article serves as a general overview of benefits and should only be used for informational purposes. Refer to your individual certificate of insurance for specific coverages, exclusions and benefits. When in doubt, please contact one of our licensed agents for additional assistance.