Travel Insurance for Kenya
Last updated on 06/22/2023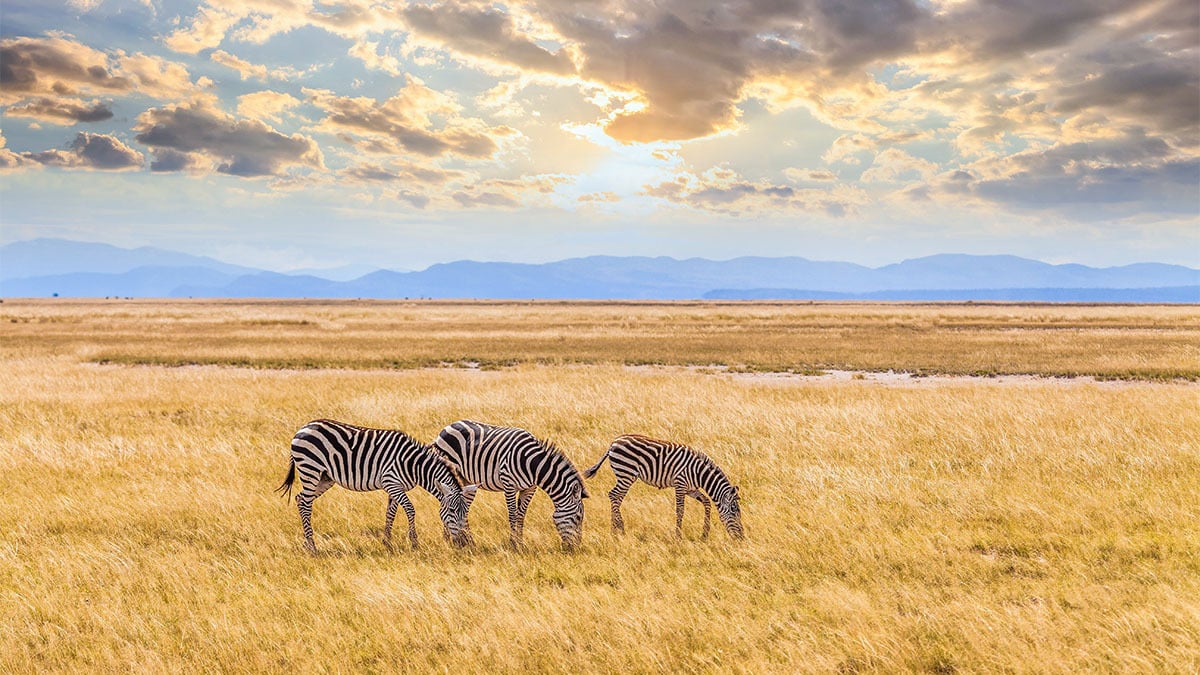 ---
---
Is Travel Insurance Mandatory for Kenya?
Although Kenya does not require visitors to possess travel insurance, it is highly recommended for all travelers to purchase coverage for their stay in this scenic country. Kenya trip insurance is designed to protect travelers against a variety of unforeseen expenses, such as costs incurred from flight delays, baggage loss, or illnesses or injury that may require medical attention while abroad.
Travel medical coverage is included in most travel insurance plans for Kenya, from standalone travel medical plans to comprehensive plans including other travel-related protection. Many domestic health insurance providers do not extend their coverage overseas to cover treatment or medication in another country, so travel health insurance for Kenya may help to fill in any gaps in coverage left by your domestic health plan. It's recommended to contact your domestic health insurance provider to identify what they may be able to cover while you are traveling in other countries before purchasing international insurance for Kenya.
Occasionally, travel delays and cancellations occur due to mechanical issues, inclement weather, or other unforeseen circumstances. Travelers with trip insurance that includes coverages for such disruptions may receive reimbursement for hotel and meal fees incurred as a result of the delay. Some plans may also include coverage for trip cancellation in certain situations, as outlined in the policy.
Travelers taking part in paid activities such as safari tours may also consider travel insurance coverage for nonrefundable tickets. This coverage can help you get reimbursed for some costs that would have otherwise been lost in case of a cancellation. The amount that a traveler can get back will vary depending on the plan.
Travel almost always involves some sort of risk, but the likelihood of unexpected financial strain abroad can be reduced with the help of travel insurance.
How Much Does Kenya Travel Insurance Cost?
The price of travel insurance for Kenya is determined by the length of the trip, the number of travelers in the party, their ages, and the type of coverage included in the plan.
Travelers may expect to see higher rates as the duration of the trip extends, more travelers are protected, or as more benefits are added.
What Does Travel Medical Insurance for Kenya Cover?
Each Kenya travel medical plan is unique to the trip and travelers being covered, so what is included in these plans can vary depending on the needs of each traveler. Travel health insurance may be purchased on its own or as part of a comprehensive travel insurance plan for Kenya. A comprehensive trip insurance policy can offer coverage for a variety of travel-related expenses, such as disruptions due to weather, delays in transportation, and lost, delayed, or damaged luggage.
All travel health plans are designed to assist with medical treatment overseas. Some common medical coverages to consider for a trip to Kenya include:
Emergency Medical Evacuation
Dental coverage
24-hour traveler assistance
Injuries sustained by certain high-risk activities like rock climbing or trekking in Kenya are not covered by all travel medical plans, so travelers who plan to participate in these activities are advised to consider adding a hazardous sports rider to their Kenya travel protection plan.
In addition, travelers who might like to retain the option to cancel their trip for a medical or non-medical reason may consider the optional Cancel For Any Reason (CFAR) coverage. The CFAR benefit does have eligibility requirements and some time-sensitivity, so travelers interested in this coverage option should consider purchasing shortly after making the first payment towards their trip to Kenya.
What is the Best Travel Insurance for Kenya Trips?
The right trip insurance for Kenya looks different for every traveler. However, the greatest number of benefits are included in comprehensive travel insurance plans, which offer medical coverage in addition to various travel-related coverages. This can include benefits related to delays and disruptions in your trip, loss of luggage, and more. Comprehensive plans generally present the most benefits, which may help to meet to your unique needs and trip concerns while traveling abroad in Kenya.
As each trip to Kenya calls for a different travel insurance plan, there can be no single best plan or level of coverage. The right Kenya travel insurance for you can only be found by comparing different providers and plans to identify what works best for your trip and budget. InsureMyTrip offers a free quote with unbiased results based on the details of your unique trip, designed to help you find the right travel insurance for your trip to Kenya.
---
Travel Tips & Safety for Kenya
Currency & Exchanging Money
The official currency of Kenya is the Kenyan shilling (KSh). Each Kenyan shilling can be subdivided into 100 cents. Prices in the Kenyan shilling are typically written in the form of a/b, where a is the amount in shillings, and b is the amount in cents. An equals sign or hyphen denotes a zero amount. For example, 30 cents is written as "-/30" and 500 shillings as "500/=" or "500/-". Banknotes are issued in denominations of 50/=, 100/=, 200/=, 500/=, 1,000/= (common) and 5/=, 10/=, 20/= (rarely used). Coins come in values of 1/=, 5/=, 10/=, 20/= as well as -/50 however, -/50 is rarely used.
While USD is not an official currency in Kenya, it is widely accepted in the country. This is especially true for tourist areas that feature larger establishments such as hotels, restaurants, and shops. For this reason, it's a good idea to carry some local currency for smaller purchases and when dealing with local vendors just in case USD is not accepted. In addition, businesses that accept USD may do so at a less favorable exchange rate, so it's always best to confirm the exchange rate before completing a transaction.
Exchange rates can vary, so it's a good idea to research the best places to exchange currency before you begin your travels. Currency is most commonly exchanged at the major banks, exchange bureaus, and some hotels. Airports in Nairobi, Dar es Salaam, Mombasa, and Zanzibar also have 24-hour exchange services. Many travelers choose to get cash from ATMs, but you'll want to check with your bank card's issuer to find out what fees may apply before you go.
---
Top 15 Travel Destinations & Tourist Attractions in Kenya
Masai Mara
Amboseli National Park
Lamu Island
Samburu National Reserve
Malindi
Nairobi
Lake Nakuru
Tsavo East National Park
Mombasa
Hell's Gate National Park
Mount Kenya National Park
David Sheldrick Wildlife Trust Elephant Nursery
Lake Naivasha
Diani Beach
Kisumu
---
U.S. / Kenya Embassy and Consulate Locations
U.S. Embassy in Kenya
Nairobi, Kenya — U.S. Embassy in Nairobi
P.O. Box 606 Village Market
00621 Nairobi, Kenya
Phone: 254.20.363.6000
Kenyan Embassy and Consulate in USA
Washington DC — Kenyan Embassy
247 R Street NW
Washington DC 20008 United States
Phone: 1.202.387.6101
Los Angeles, California — Kenyan Consulate
Park Mile Plaza, Mezzanine Floor
4801 Willshire Boulevard
Los Angeles, CA 90010 United States
Phone: 1.323.939.2408
New York — Kenyan Permanent Mission to the UN
866 U.N. Plaza, Suite 486
New York, NY 10017 United States
Phone: 1.212.421.4740
Disclaimer: The information contained in this article serves as a general overview of benefits and should only be used for informational purposes. Refer to your individual certificate of insurance for specific coverages, exclusions, and benefits. When in doubt, please contact one of our licensed agents for additional assistance.