Travel Insurance for Lebanon
Last updated on 09/29/2023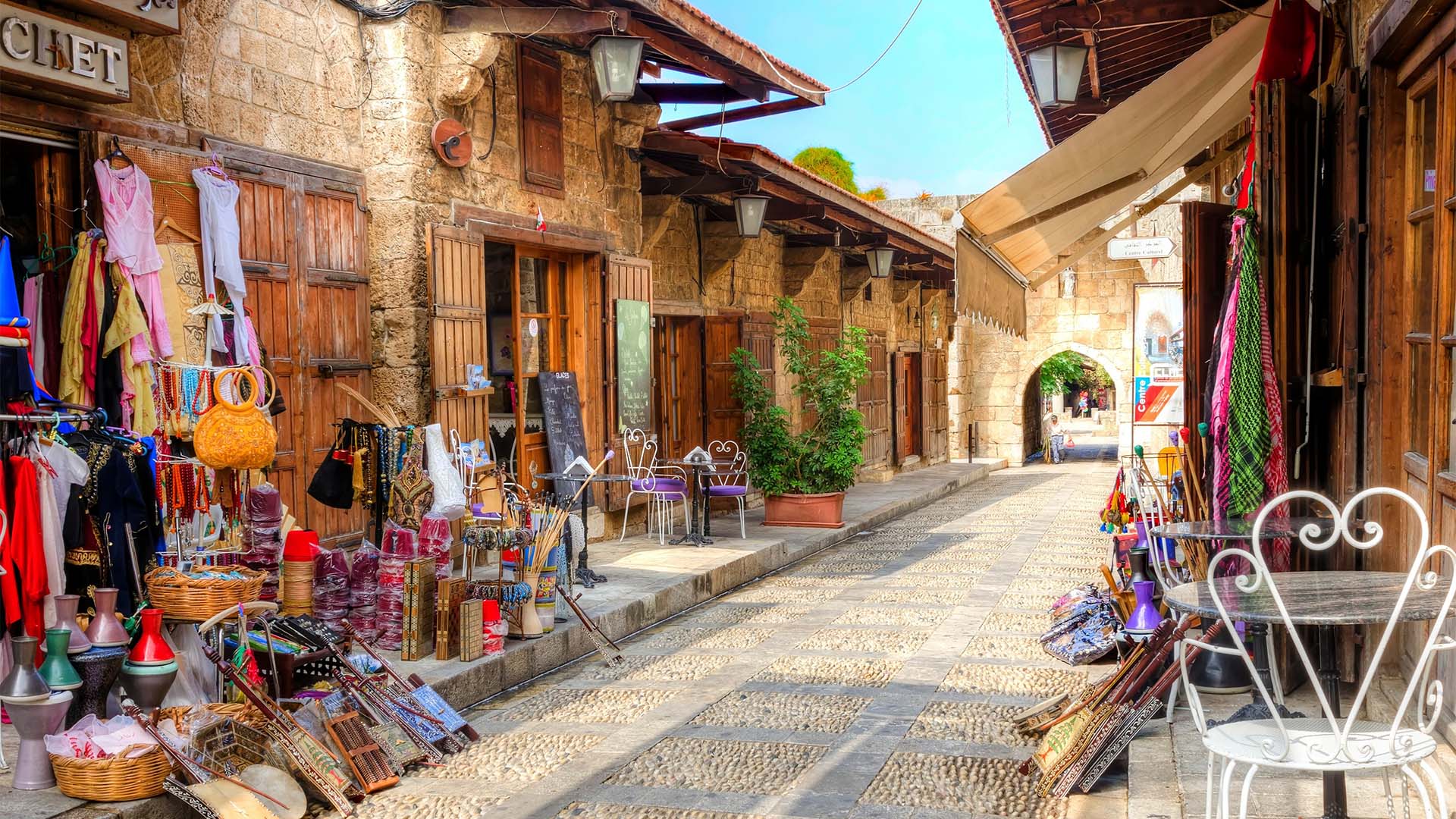 ---
---
Do I Need Travel Insurance for Lebanon?
Lebanon is a diverse destination, home to ancient ruins, sparkling beaches, and snowy mountains. When planning a trip abroad, it's important to know if travel insurance is required to enter a foreign country. Travel insurance is not mandatory for Lebanon trips, but the U.S. Department of State recommends all visitors to Lebanon obtain travel medical insurance with emergency evacuation coverage.
Travel health insurance is perhaps the most common coverage purchased by travelers to Lebanon, but there is always some degree of risk involved in other aspects of international travel. Travelers may encounter any number of unforeseen incidents during a trip overseas, from medical events to weather-related delays and more. Lebanon trip insurance can assist travelers in a wide array of situations, preventing instances of unnecessary financial strain during a trip.
What Does Travel Health Insurance for Lebanon Cover?
Travel health insurance for Lebanon may vary by plan. Healthcare benefits for a trip to Lebanon can be purchased alone or within a comprehensive plan, which also includes travel-related benefits to cover things like delays, cancellations, lost luggage, and more.
The recommended evacuation and medical benefits are typically included by default in travel medical plans for Lebanon. Travel health plans usually also provide coverage for hospital fees and emergency dental care. Additional health-related coverages to consider for a trip to Lebanon may include:
Medical repatriation coverage: Coverage for transportation services to return a traveler back to their home country from Lebanon.
Pre-existing conditions: Obtain a waiver to include coverage for treatment related to a diagnosed pre-existing health condition.
Trip interruption: Reimbursement for travelers who get extremely sick or injured abroad and can't continue their planned Lebanon trip.
Some providers can offer travel insurance for COVID-19 in Lebanon, but travelers should be advised that not all companies will cover "named events" like the coronavirus. We recommend travelers review all information regarding their Lebanon travel insurance to confirm desired coverages before finalizing a purchase.
How Much Does Lebanon Travel Insurance Cost?
Travel insurance prices usually depend on a few determining factors, as each policy may be a little different. A general rule of thumb is that the price of travel insurance for Lebanon usually increases as risk involved with the trip increases.
Typically, the duration of a trip, number of travelers being covered, the ages of those travelers, and the type of coverage can affect the cost of Lebanon travel protection. Prices may also change when insuring your total "nonrefundable" trip cost.
What is the Best Travel Insurance for Lebanon Trips?
Overall, there isn't a single best travel insurance plan for Lebanon. The coverage needed for a trip to Lebanon comes down to each traveler's personal concerns and plans. Since every trip and traveler is different, every plan may vary. Comprehensive travel insurance plans usually provide the most benefits for a trip to Lebanon, as comprehensive plans include medical coverage as well as coverage for various travel-related expenses.
Those planning a trip near certain regions, namely around Lebanon's borders with neighboring countries or other areas of conflict, may want to understand how civil rest affects travel insurance. Trip cancellations due to civil unrest, conflict, or acts of terrorism may not be covered by default, but benefits like Cancel For Any Reason offer travelers the most flexibility to cancel a trip for reimbursement. Get a better idea of whether you may qualify for Cancel For Any Reason using the CFAR eligibility questionnaire.
Taking annual trips to Lebanon? Multi-trip coverage is recommended for travelers who know they will travel again in the future.
We encourage travelers to compare different providers and coverage levels before purchasing international insurance for Lebanon. InsureMyTrip offers a free online travel insurance quote tool to make it easy for travelers to find suitable plans for their next trip to Lebanon.
---
Travel Tips & Safety for Lebanon
Money & Currency Exchange
The official currency of Lebanon is the Lebanese pound or lira (LL and LBP). It is issued by the Central Bank of Lebanon. Each Lebanese pound subdivides into 100 piastres or qirsh in Arabic although currency below LL 25 is rarely seen in circulation. Banknotes come in denominations of LL 1000, LL 5000, LL 10,000, LL 20,000, LL 50,000, and LL 100,000. Coins in circulation are issued in denominations of LL 25, LL 50, LL 100, LL 250, and LL 500.
It's important to note that the 2020 financial crisis in Lebanon resulted in instability in exchange rates and even created informal currency markets. However, as of February 2023, the Central Bank of Lebanon reset the fixed exchange rate at LL 15,000 to $1 USD easing financial tension. As a result, USD is widely accepted throughout the country and most businesses support transactions in USD or LL. If you plan to travel to more rural areas, it's a good idea to exchange some of your domestic currency for Lebanese pounds just in case LL is preferred.
ATMs offer a convenient way to withdraw cash while in the country, but you'll want to check that the ATM supports your transaction and does not charge a fee. If it does, it may be wise to bundle your transactions. Travelers should also check with their issuing bank to find out if any international transaction fees apply when withdrawing cash in Lebanon or using the credit card for purchases. Most modern businesses in Lebanon will accept international credit cards, but it's best to confirm with the vendor before conducting a transaction. Petty theft does occur in Lebanon, so be alert when handling money in public.
---
Top 15 Travel Destinations & Tourist Attractions in Lebanon
Baalbek Temples
Byblos
Beirut including Mohammad Al-Amin Mosque, National Museum Of Beirut & Beirut Souks
Jeita Grotto
Raouchè Pigeon Rocks
Qadisha (Kadisha) Valley
Cedars of God Bsharri
Tripoli
Harissa
Sidon
Lake Qaraoun
Beiteddine Palace
Tyre
Baatara Gorge Waterfall
Anjar
---
U.S. / Lebanon Embassy and Consulate Locations
U.S. Embassy in Lebanon
U.S. Embassy Beirut
Awkar - Facing the Municipality, Main Street
Beirut, Lebanon
Phone: 961.4.543.600
Lebanon Embassy and Consulate in USA
Washington DC — Embassy of Lebanon
2560 28th Street Northwest
Washington DC 20008 United States
Phone: 1.202.939.6300 / 1.202.939.6324
Los Angeles, California — Consulate General of Lebanon
811 Wilshire Blvd., Suite 1800
Los Angeles, CA 90017 United States
Phone: 1.213.243.0999, 1.213.243.0990
Southfield, Michigan — Consulate General of Lebanon
1000 Southfield Town Center, Suite 2450
Southfield, MI 48075 United States
Phone: 1.313.763.9963 /4/5/6
New York, New York — Consulate General of Lebanon
Nine E. 76th St.
New York, NY 10021 United States
Phone: 1.212.744.7905
Birmingham, Alabama — Honorary Consulate of Lebanon
2119 3rd Avenue N, 2nd Floor
Birmingham, AL 35203 United States
Phone: 1.205.447.9744
Phoenix, Arizona — Honorary Consulate of Lebanon
9515 W Camelback Road, Suite 100
Phoenix, AZ 85037 United States
Phone: 1.602.418.9559 / 1.602.418.1012 / 1.602.418.2345
Atlanta, Georgia — Honorary Consulate of Lebanon
1827 Powers Ferry Rd. S.E., Building 9, Suite 100
Atlanta, GA 30339 United States
Phone: 1.470.922.5360
Las Vegas, Nevada — Honorary Consulate of Lebanon
8890 Spanish Ridge Avenue
Las Vegas, NV 89118 United States
Phone: 1.702.988.8000
Raleigh, North Carolina — Honorary Consulate of Lebanon
6208 Fayetteville Rd, Suite 103
Durham, NC 27713 United States
Phone: 1.919.448.5516
Cleveland, Ohio — Honorary Consulate of Lebanon
6607 Pearl Rd
Parma Heights, OH 44130 United States
Phone: 1.216.307.3367
Disclaimer: The information contained in this article serves as a general overview of benefits and should only be used for informational purposes. Refer to your individual certificate of insurance for specific coverages, exclusions, and benefits. When in doubt, please contact one of our licensed agents for additional assistance.