Travel Insurance for Jordan
Last updated on 08/09/2022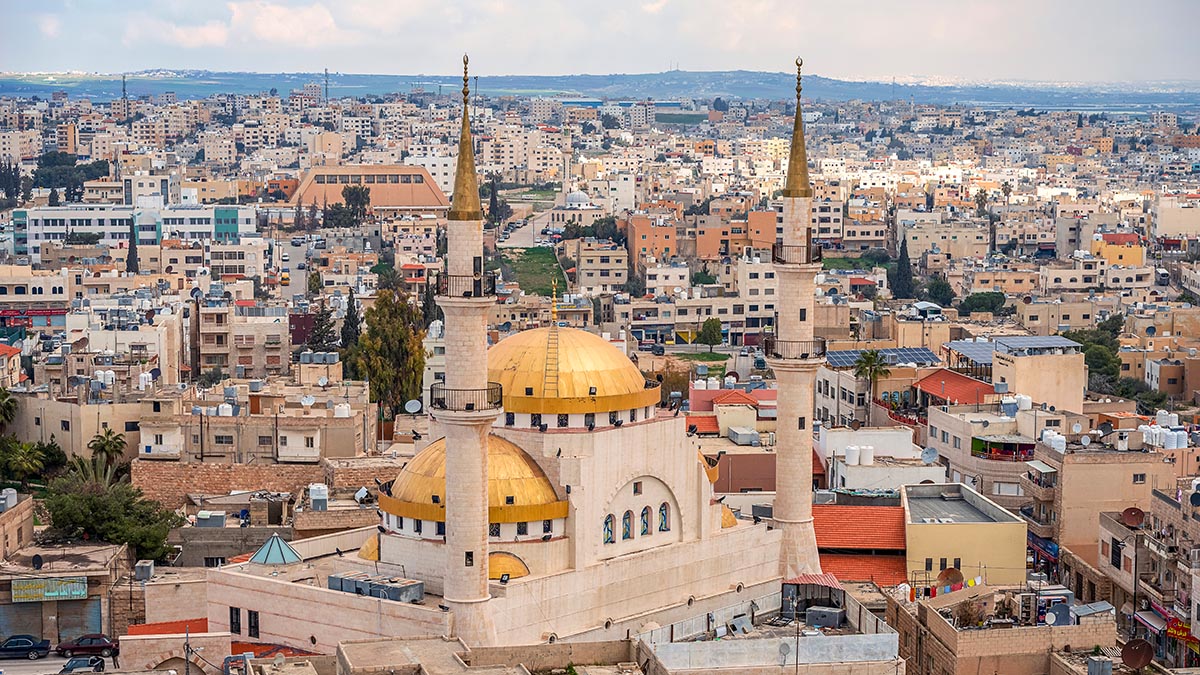 Do I Need Travel Insurance for Jordan?
Yes, all visitors to Jordan are required to have travel insurance. As of May 9, 2022, Jordan's entry requirements specifically call for travelers to be covered by travel medical insurance. A more robust plan is optional, but highly recommended for all trips to Southwest Asia to protect travelers from sudden financial strain.
Jordan trip insurance may include a variety of coverages designed to help travelers faced with accidents or travel issues. Depending on the plan, some coverages offer reimbursement for covered cancellations or trip interruption due to illness or injury while overseas.
Many travelers fly to Jordan with an airline. In the event of transportation delays or cancellations, some travel insurance plans can assist passengers who need to purchase meals, essential items, or accommodations during a covered delay. Personal items can also be covered by Jordan travel insurance. Coverage for lost, delayed, and damaged baggage is usually available in comprehensive travel insurance plans for Jordan.
Seasoned travelers tend to choose comprehensive travel insurance plans for the greatest amount of coverage when visiting Jordan. Comprehensive plans typically include travel-related benefits as well as travel medical insurance, so these plans are often enough to fulfill Jordan's entry requirements.
How Much Does Jordan Travel Insurance Cost?
Staying on budget is a common concern for travelers planning a trip abroad. The price of travel insurance for Jordan may vary depending on the details of the trip and coverages. Higher coverage limits may raise the price of a plan but benefit travelers in the long run in an emergency.
Additionally, the duration of your trip can play a part in determining the cost of international insurance for Jordan. A shorter trip will generally cost less to insure. Covering a greater number of travelers or older travelers may also influence travel insurance rates for a trip to Jordan.
What Does Travel Medical Insurance for Jordan Cover?
Coverage for expenses related to medical and dental treatment, hospital fees, and emergency evacuation are typically included in medical travel insurance for Jordan. Visitors to Jordan may also consider additional coverages to address personal health concerns, such as:
Pre-existing health conditions
Trip interruption
Does Travel Health Insurance for Jordan Cover COVID-19?
Some providers offering travel health insurance for Jordan can cover COVID-19-related expenses, but COVID-19 coverage may vary by provider. As of January 21, 2020, COVID-19 is considered a "known event," so certain travel insurance companies may not pay for treatment, testing, quarantine, or other aspects of the coronavirus in Jordan. If you are looking for Jordan travel insurance which includes COVID-19 coverage, be sure to review the information listed on your travel medical plan to confirm your desired coverages before finalizing a purchase.
Cancellations due to COVID-19 concerns may be covered with a benefit like Cancel For Any Reason (CFAR). This coverage offers travelers the most flexibility for cancellations, but has some eligibility requirements, so not all travelers to Jordan will qualify for CFAR.
What is the Best Travel Insurance for Jordan Trips?
Travel medical insurance is a top priority when planning a trip to Jordan. As long as the necessary coverage to enter the country is included, Jordan travel protection may be as unique as the travelers being covered, and there is no single "best" travel insurance plan.
Comparing between different providers, prices, and coverage levels is the most recommended way to find a plan that may work well for your next trip to Jordan. InsureMyTrip's online quote generator allows travelers to review a collection of plans filtered by their trip details at a glance.
U.S. / Jordan Embassy and Consulate Locations
U.S. Embassy in Jordan
U.S. Embassy Amman
Abdoun, Al-Umawyeen St.
Amman – Jordan
Phone: 962.6.590.6000
Jordanian Embassy and Consulate in USA
Washington DC — Jordanian Embassy
3504 International Drive NW
Washington DC 20008 United States
Phone: 1.202.966.2664
Chicago, Illinois — Jordanian Honorary Consulate General
12559 South Holiday Drive
Alsip, IL 60803 United States
Phone: 1.708.272.6665 / 1.708.272.6666
Detroit, Michigan — Jordanian Honorary Consulate
28551 Southfield Road, Suite 203
Lathrup Village, MI 48076 United States
Phone: 1.248.557.4377
New York, New York — Jordanian Permanent Mission to the UN
866 2nd Ave, 4th floor
New York, NY 10017 United States
Phone: 1.212.832.9553
Disclaimer: The information contained in this article serves as a general overview of benefits and should only be used for informational purposes. Refer to your individual certificate of insurance for specific coverages, exclusions, and benefits. When in doubt, please contact one of our licensed agents for additional assistance.