Travel Insurance for Pakistan
Last updated on 07/28/2022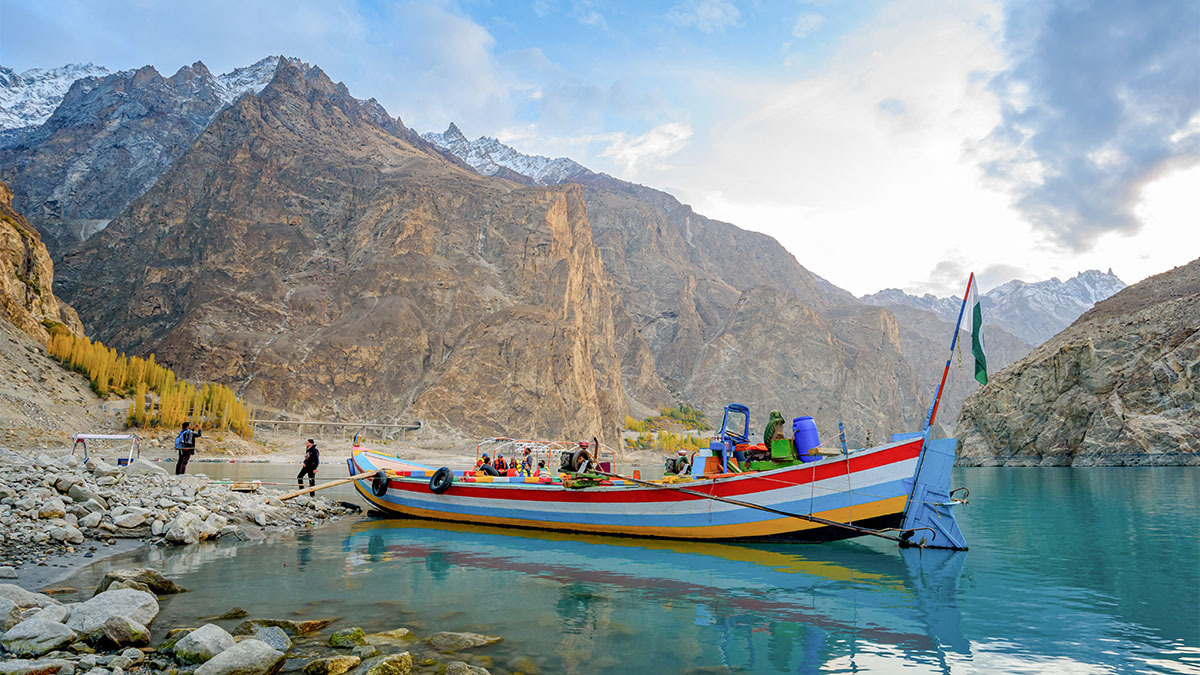 Do I Need Travel Insurance for Pakistan?
A scenic and diverse nation, Pakistan is home to vast golden deserts and some of the world's tallest mountains. Travelers planning a trip to this nature-rich destination may wonder, "Is travel insurance mandatory for a trip to Pakistan?"
Pakistan does not require visitors to purchase travel insurance to enter the country, though travelers often choose to be protected during trips abroad for peace of mind. International insurance for Pakistan may cover many unforeseen events, helping visitors avoid costly expenses.
Perhaps the most common reason visitors to Pakistan choose travel insurance is for emergency medical coverage. Travelers may consider additional benefits related to their personal concerns and various aspects of travel, such as missed connections when flying with an airline, lost baggage, and more.
Specifically, extreme weather may become an obstacle for travelers in Pakistan. Purchasing coverage before a natural disaster becomes known can help visitors remain covered and get assistance with the cancellation of a trip due to inclement weather.
How Much is Travel Insurance to Pakistan?
The cost of Pakistan travel insurance is specific to each traveler's needs and trip details. Typically, the number of travelers, their age(s), trip duration, and type of coverage all determine the overall price of a travel insurance plan. Adding more benefits may raise the price of a plan but may be worth it in the event of a covered emergency overseas. In some cases, travelers may consider insuring their trip's total cost, which can also affect the final price of a Pakistan travel protection plan.
Do I Need International Health Insurance to Travel to Pakistan?
Even the most well-planned trips may be subject to unforeseen events, and travel health insurance for Pakistan is recommended for all travelers. Some doctors and hospitals abroad may be unsure about treating foreign citizens without knowing how they are going to get payment. Additionally, if a medical facility is unable to provide adequate assistance to a traveler, emergency medical evacuation and repatriation may be necessary to move the patient to a more suitable hospital in Pakistan or a hospital in the traveler's home country.
It is important to note that most domestic health insurance companies will not cover emergency medical bills abroad. In such cases, travel health insurance for Pakistan can help travelers remain protected from the costs of health care during their trip.
What Does Travel Medical Insurance for Pakistan Cover?
Travelers may choose different levels of travel medical coverage for Pakistan based on a trip's itinerary and their unique needs and concerns. For example, some travelers may want to include coverage for pre-existing health conditions, while other travelers may prioritize trip interruption in case of a serious medical event. Some benefits are time-sensitive or have certain requirements travelers must meet to qualify, so be sure to double-check the details of your policy before finalizing.
By default, most travel health insurance plans include:
Visits to a doctor or hospital
Dental care
Medical evacuation
24-hour traveler assistance
Many travel-related situations such as transportation delays, trip cancellations, baggage loss, and more may be covered along with travel health insurance in a comprehensive plan, which typically offers travelers the greatest amount of coverage.
What is the Best Travel Insurance for Pakistan Trips?
Understandably, many travelers want to know about the best Pakistan trip insurance, but there is no one-size-fits-all plan to suit every traveler. Whether traveling for business, pleasure, or family – all visitors to Pakistan may be able to address their personal concerns with a unique travel insurance plan.
InsureMyTrip offers free travel insurance quotes online, employing a SMART algorithm designed to filter results by the needs of each individual trip. We recommend travelers compare providers, coverage levels, and prices to identify plans that may work for your next trip and budget.
U.S. / Pakistan Embassy and Consulate Locations
U.S. Embassy and Consulate in Pakistan
U.S. Embassy Islamabad
Diplomatic Enclave, Ramna 5
Islamabad, Pakistan
Phone: 92.051.201.4000
Sindh and Balochistan, Pakistan — Consulate General of the United States in Karachi
Plot 3, 4, 5, New TPX Area
Mai Kolachi Road, Karachi
Phone: 92.21.3527.5000
Punjab, Pakistan — U.S. Consulate General Lahore
50, Shahrah-e-Abdul Hameed Bin Badees
(Old Empress Road) near Shimla Hill, Lahore, Pakistan
Phone: 92.42.3603.4000
Khyber Pakhtunkhwa, Pakistan — U.S. Consulate General Peshawar
11, Hospital Road
Peshawar, Pakistan
Phone: 92.91.526.8800
Pakistani Embassy and Consulate in USA
Washington DC — Pakistani Embassy
3517 International Court NW
Washington DC 20008 United States
Phone: 1.202.243.6500
Los Angeles, California — Consulate General of Pakistan
10700 Santa Monica Blvd., Suite 211
Los Angeles, CA 90025 United States
Phone: 1.310.441.5145
Chicago, Illinois — Consulate General of Pakistan
333 North Michigan Avenue, Ste 728
Chicago, IL 60601 United States
Phone: 1.312.781.1831
New York, New York — Consulate General of Pakistan
12 East 65th Street
New York, NY 10021 United States
Phone: 1.212.879.5800
Houston, Texas — Consulate General of Pakistan
11850 Jones Road
Houston, TX 77070 United States
Phone: 1.281.890.8525
New York, New York — Permanent Mission of Pakistan to the United Nations
8 East 65th Street
New York, NY 10021 United States
Phone: 1.212.879.8600
Disclaimer: The information contained in this article serves as a general overview of benefits and should only be used for informational purposes. Refer to your individual certificate of insurance for specific coverages, exclusions, and benefits. When in doubt, please contact one of our licensed agents for additional assistance.