Travel Insurance for UAE
Last updated on 04/19/2022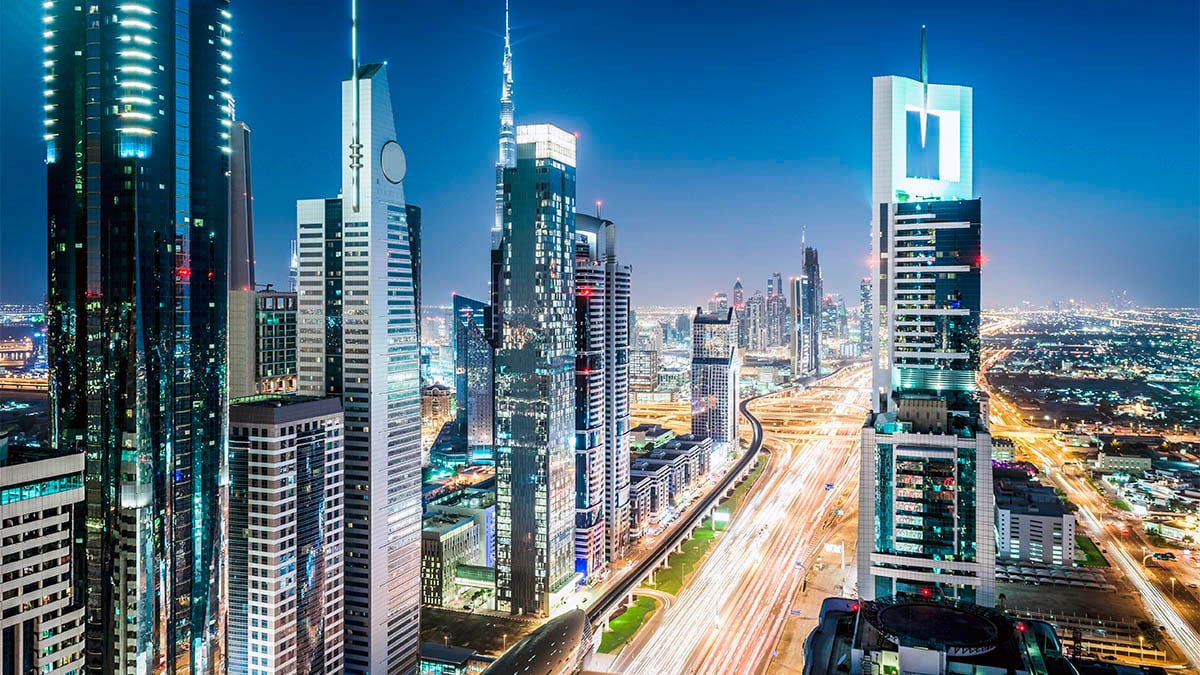 Is Travel Insurance Mandatory for UAE?
Visitors to United Arab Emirates (UAE) may be required to possess travel insurance that covers the entire duration of their stay in the country. Though which travelers may be mandated to show proof of travel insurance is not specified by any online government source, it is highly recommended for all travelers to be covered by travel insurance when going to UAE.
As of February 2022, all international travelers visiting Dubai must show proof of travel medical insurance that covers expenses related to the COVID-19 virus. Dubai also requires travelers to provide one of the following:
a card confirming full vaccination status
a negative PCR test
a medical certificate with a QR code declaring recovery from COVID-19 within a month before arrival
U.S citizens may obtain a visa upon arrival to Dubai, which will be valid for 30 days after entry by default. In some cases, it is possible to extend this visa up to a total of 60 days.
In addition to travel medical insurance for UAE, all travelers are recommended to obtain coverage for travel-related events, such as disruptions due to inclement weather, flight delays, or damaged, delayed, and lost luggage, or other unforeseen events.
How Much Does United Arab Emirates Travel Insurance Cost?
Travel insurance for UAE does not have one set price, as each plan includes different coverages depending on the needs of the traveling party. Typically, factors that will influence the final price of travel insurance for United Arab Emirates are:
Duration of the trip
Type of coverage (what benefits are included in the plan)
Age of travelers
Number of travelers
UAE travel insurance prices will depend upon these factors which help providers determine the risk associated with each trip. As a rule of thumb, as risk involved with the trip increases, travel insurance prices will also increase. For this reason, travelers can typically expect to see different rates for shorter trips vs. longer trips, and similarly, for solo travelers vs. larger groups of travelers.
While a thorough travel insurance policy with more benefits may cost more, travelers may find the increased rates to be well worth it in the event of an unforeseen situation requiring emergency help.
Comprehensive travel insurance plans for UAE provide the most benefits and are designed to help travelers protect their prepaid, nonrefundable trip costs from the unexpected.
What Does UAE Travel Health Insurance Cover?
Visitor health insurance for UAE is designed to provide travelers with assistance for medical expenses incurred abroad. Travel medical plans often offer additional benefits that may be helpful in the event of an unforeseen illness or injury while traveling, such as Emergency Medical Evacuation. This coverage is designed to reimburse you for medical bills accrued if you suffer a covered illness or injury while traveling and need to be transported between treatment facilities.
If the illness or injury becomes severe enough, and you can't be treated properly at the hospital you are initially taken to, the travel insurance company and the attending physician may consider evacuation to a better equipped medical facility.
Typically, travel health insurance for UAE may include:
Dental coverage
24-hour traveler assistance
Health insurance is important for international trips as many domestic health insurers will not extend their benefits to cover treatment in another country. Before purchasing a travel insurance plan for your UAE trip, we recommend you contact your domestic medical insurance provider and identify what, if any, cracks in your current coverage may exist regarding healthcare abroad. Your travel insurance plan should aim to fill in any existing gaps to keep you protected while in UAE.
It's recommended to be guarded against expenses relating to accidental injury and illness at the very least. Entry into Dubai will also require COVID-19 coverage included in your UAE visitor health insurance plan.
What is the Best Travel Insurance for UAE Trips?
The best UAE trip insurance varies from individual traveler to traveler. Activities involved in the stay plus specific concerns of the traveling party will influence which travel insurance is most beneficial for each trip.
However, a comprehensive travel insurance plan will provide the most benefits for an international traveler. Comprehensive plans for United Arab Emirates will include travel medical coverage along with additional travel-related coverages, including but not limited to:
Baggage loss, delays, and damage
Delays due to mechanical issues
Weather-related disruptions
Trip cancellation
Dubai attracts visitors from all over the world for a variety of activities and excursions – some of which are pre-paid and nonrefundable. For this reason, visitors may want to consider adding the optional Cancel For Any Reason (CFAR) benefit to their comprehensive plan, as CFAR offers the most cancellation flexibility. This benefit is time-sensitive and does have some eligibility requirements, so not all travelers will qualify.
Travel insurance for Dubai must include a minimum of health coverage for expenses related to COVID-19. Travelers heading to this fantastic city may consider purchasing coverage as a comprehensive travel insurance plan which would fulfill Dubai's minimum requirements for entry as well as offer travel-related protections.
No matter what the best UAE travel protection looks like for you, comparing different providers and plans is the recommended way to find your ideal plan. Enter your trip details in InsureMyTrip's free travel insurance quote form to view unbiased results. From there, consider narrowing your results down further to identify which plans address your specific wants, needs, and – if applicable – your budget.
Disclaimer: The information contained in this article serves as a general overview of benefits and should only be used for informational purposes. Refer to your individual certificate of insurance for specific coverages, exclusions, and benefits. When in doubt, please contact one of our licensed agents for additional assistance.