Travel Insurance for Saudi Arabia
Last updated on 05/19/2022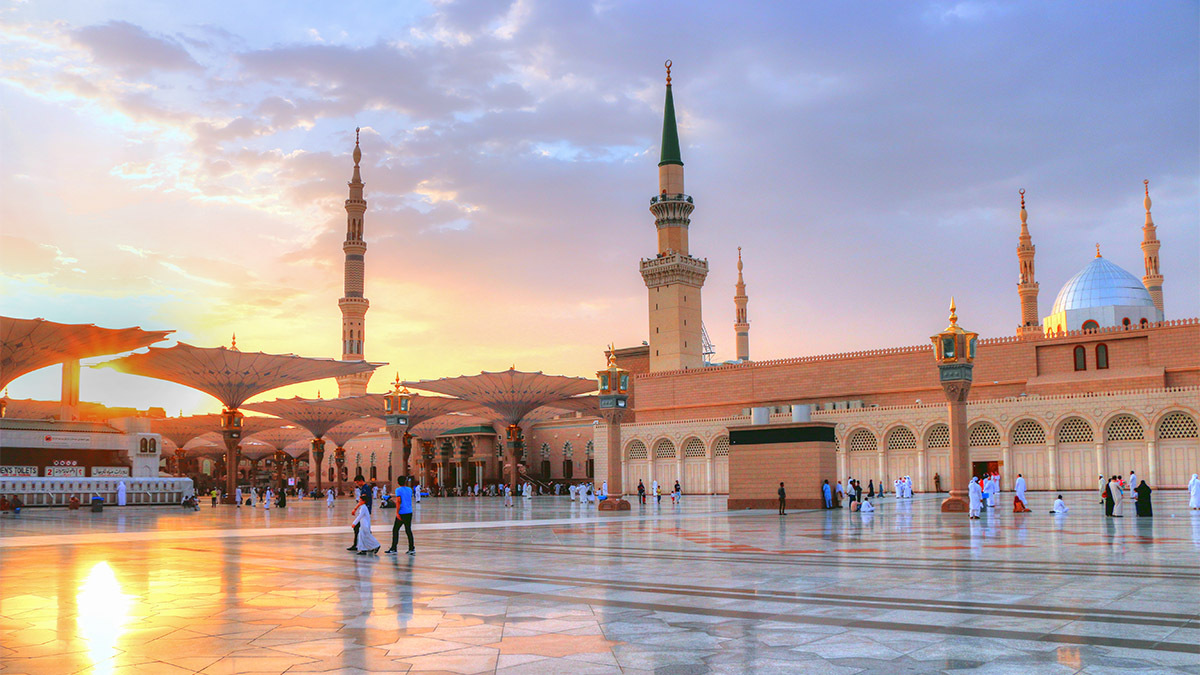 Is Travel Insurance Mandatory for Saudi Arabia?
Yes, as of March 5, 2022, all visitors to Saudi Arabia must be covered by travel medical insurance that includes coverage for COVID-19 treatment.
Though health coverage relating to COVID-19 is the only required travel insurance coverage to enter the country, Saudi Arabia travel protection plans can offer assistance to travelers faced with many unforeseen events during their trip. Depending on the plan, covered events may include medical emergencies, disruptions in transportation services, cancellations, and much more.
How Much Does Travel Insurance for Saudi Arabia Cost?
The cost of a Saudi Arabia travel insurance policy may vary, as travel insurance prices generally depend on how many travelers are covered, the ages of the travelers, duration of the trip, and the type of coverage included in the plan.
When a trip involves more risk or uncertainty, travel insurance rates may increase. For example, coverage for a solo traveler may cost less than coverage for a large group of travelers with the same benefits.
Do I Need International Medical Insurance to Travel to Saudi Arabia?
Yes, Saudi Arabia does require all visitors to have international health insurance that covers treatment related to COVID-19. Due to COVID-19's status as a "known event," not all plans may include this mandatory coverage for the coronavirus. It's vital to review your plan details carefully before purchasing to ensure that the necessary coverage to enter Saudi Arabia is included.
Additional benefits for your Saudi Arabia trip insurance are not mandatory for entry to the country but are highly recommended for all visitors.
What Does Travel Health Insurance for Saudi Arabia Cover?
Most Saudi Arabia travel medical plans will offer a minimum of assistance with emergency medical treatment, dental care, evacuation, and 24-hour traveler assistance.
Travel insurance can assist in various scenarios faced by international travelers, offering protection from many cases of sudden financial strain while overseas. Depending on the plan, covered situations may include:
Illness in Saudi Arabia
Accidental injury
Treatment for pre-existing conditions
Trip interruption
Coverage for situations related to transportation and other elements may be included in your travel insurance by purchasing a comprehensive travel insurance plan. Comprehensive plans for Saudi Arabia can include coverage for issues from weather-related disruptions to loss, delay, and damage of baggage, and much more.
Some domestic health insurance providers are unable to provide assistance for expenses incurred in another country. For this reason, all travelers are recommended to contact the company providing their domestic health insurance for information about any international limitations. Identifying these gaps in coverage abroad help a traveler identify what benefits from international insurance for Saudi Arabia would be most beneficial for their trip.
What is the Best Travel Insurance for Saudi Arabia Trips?
Travelers may understandably be looking for the best travel insurance for Saudi Arabia, but the truth is that every traveler's version of the most advantageous travel insurance will be as variable as every trip to Saudi Arabia.
Saudi Arabia's travel insurance requirements do call for medical coverage that includes a minimum of COVID-19 treatment.
Comparing providers and levels of coverage can be a great way to find a plan that is compatible with your budget and addresses most or all of your unique concerns when traveling to Saudi Arabia. InsureMyTrip's free quote form allows travelers to narrow plans down by the traveler's trip details and criteria to review the closest matches available online.
Disclaimer: The information contained in this article serves as a general overview of benefits and should only be used for informational purposes. Refer to your individual certificate of insurance for specific coverages, exclusions, and benefits. When in doubt, please contact one of our licensed agents for additional assistance.