Domestic vs. International Travel
Last updated on 03/27/2023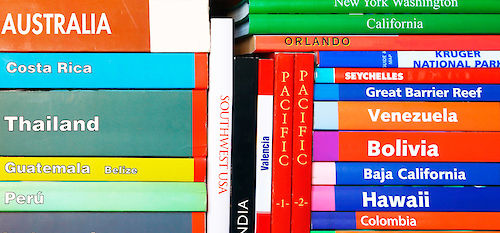 While international trips may seem more "insurable," a large number of travelers who purchase plans from InsureMyTrip are visiting domestic destinations. Your destination will most likely affect the travel insurance plan you choose. Here are some things to consider for both International and Domestic travel.
Travel Insurance for USA Destinations
Medical Emergency Sent You to the Local Urgent Care
You may be thinking, "Hey - I have health insurance that will work across the nation." We say, "Double check that." With the drastic changes in healthcare over the last several years, you may not have as much coverage out-of-network as you think.
That's where travel insurance may help. If your health insurance falls short and you need to pay out-of-pocket for medical treatment while traveling, your plan may cover the difference.
Our Travel Insurance Expert Says: Look for primary travel medical coverage when comparing plans if you are concerned about out-of-network costs with your health insurance.
Airline Lost or Damaged Your Luggage
In most cases, the baggage protection coverage on your travel insurance plan is secondary to any coverage the airline may give you - so check with them first. The baggage coverage attached to your comprehensive plan will help immensely, reimbursing the covered costs of purchasing the essentials if your baggage is lost or damaged during transit.
Flying to the East Coast for the weekend, but your luggage is in Houston? Your baggage coverage may help reimburse for the essentials you need like extra clothes or toiletries.
Bad Weather Delayed Your Connector Flight
It happens so commonly the news stations barely spend time on it anymore. Severe storm comes through the Northeast and disrupts flights across the country - now you're stuck in O'Hare wondering how the airport chair could be any more uncomfortable. Stop torturing yourself.
Call your travel insurance company and make arrangements to stay in a hotel, have a nice dinner and a taxi ride back to the airport for your rescheduled flight. Yes, your travel delay coverage may help reimburse you for the additional expenses (if the inclement weather that delayed your flight was unknown at the time you purchased your plan).
Our Travel Insurance Expert Says: Buy your travel insurance plan as soon as you place your first deposit on your trip. This may eliminate any potential reasons not to reimburse a claim and give you the most coverage.
Travel Insurance for International Destinations
A Medical Emergency Halts Your Trip
Nothing is scarier than having an emergency situation, but especially when you are traveling internationally. How can a travel insurance plan help you if you do have a medical emergency when aboard? Reimbursing out-of-pocket expenses (because your health insurance most likely won't cover you abroad) and offering assistance to arrange a medical evacuation if needed.
Most likely your health insurance will not cover you when you are overseas. With the right plan, your medical expenses could be covered. If you need to be transported home, a plan with evacuation will become essential to eliminating those drastic costs.
Our Travel Insurance Expert Says: Get all of your medical records, invoices, and documents before leaving the medical facility. It's going to be much harder to obtain these files when you are home and placing a claim.
This Trip Is Once In A Lifetime
When you're planning a big trip, you don't want to worry about canceling. Don't risk your bucket list trip. If you need to cancel (or need to leave early), you'll want to know that you can get reimbursed for the trip cost and try to travel another time. It's as simple as that.
Our Travel Insurance Expert Says: Buy your plan as soon as you put your first deposit on your trip! You'll have more options for coverage and expand your reasons for cancellation (like bad weather or illness).
What About Domestic or International Terrorism?
Unfortunately, not all plans cover terrorism or civil unrest. It is, however, becoming an increasingly popular request from our customers. Look through the details of your selected plan to be sure you have the right coverage if this is a concern to you. Still unclear? Our licensed travel insurance agents are available by chat and phone!
Disclaimer: The information contained in this article serves as a general overview of benefits and should only be used for informational purposes. Refer to your individual certificate of insurance for specific coverages, exclusions and benefits. When in doubt, please contact one of our licensed agents for additional assistance.