Travel Insurance for Hawaii
Last updated on 05/26/2023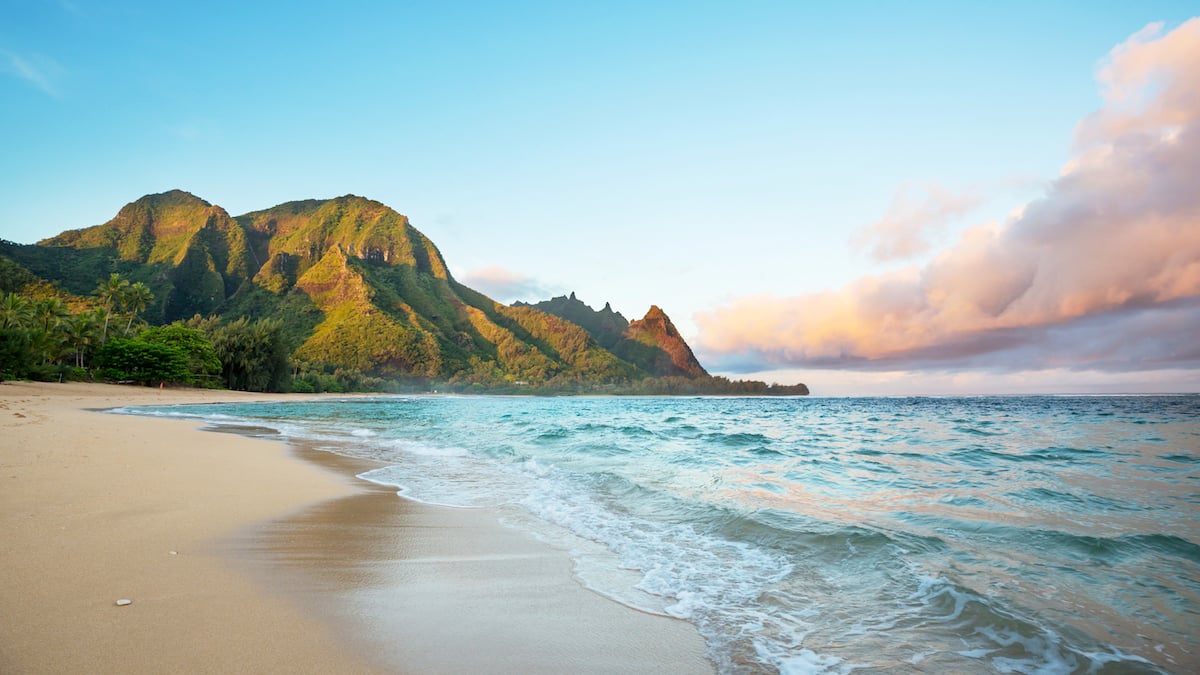 ---
---
Do I Need Travel Insurance for Hawaii?
Although travel insurance is not a requirement for Hawaii, we highly recommend purchasing coverage for trips to the "Aloha State" to protect against the unexpected. This may include injury or illness while traveling, baggage damage or loss, delays due to mechanical issues, and disruptions.
Many of our customers cite health as a top concern when it comes to traveling. Protecting yourself against unexpected medical mishaps (and bills) is important no matter where you are traveling. Fortunately for U.S. citizens and many long-term residents, most domestic health insurance policies cover medical needs when traveling to Hawaii. However, if your domestic health insurance does not cover you, or if you are traveling from a country other than the United States, a travel medical plan offers an affordable coverage option.
While health concerns are common among vacationers headed to Hawaii, there are several other reasons both U.S. and non-U.S. citizens should consider purchasing coverage. Getting to the islands typically involves either flying or taking a cruise, which sometimes results in unexpected travel delays or disruptions. Examples may include baggage loss or delay, mechanical issues, and unforeseen weather conditions. If you're concerned about one or more of these scenarios, you may want to consider buying comprehensive travel insurance. Depending on the provider and the specifics of the policy, you may be able to address all of your concerns with a single plan.
In some cases, travelers may need to end their trips early or cancel them altogether. Trip cancellation and cancel for any reason (CFAR) plans are ideal for these types of situations. For example, if you have ailing parents back home or you simply want the freedom to return early, CFAR and trip cancellation can be useful coverage options.
How Much is Travel Insurance to Hawaii?
One of the most common questions we get from customers is "how much will travel insurance for Hawaii cost?" The cost of a travel insurance plan varies depending on several factors. The number of travelers in your party, the ages of those travelers, the duration of your trip, and the type of coverage purchased are the most influential factors used in determining the cost. As a general rule of thumb, travelers can expect to pay a higher premium as risk increases. For example, coverage for trip lasting a month or more usually costs more than week-long trip. Similarly, older travelers who have medical issues, especially those with pre-existing conditions, may pay more for coverage. In some cases, you may have the option to insure your trip cost, which also affects the final price of the travel insurance plan.
Do I Need a Passport for Hawaii?
No, passports are not required for U.S. citizens when traveling to Hawaii. However, U.S. citizens will still need an acceptable form of government-approved ID. Americans traveling to Hawaii should note that in late 2021 Real ID will be required, even when flying domestically.
Non-U.S. citizens must present a valid passport with more than six months before its expiration at the time of entry.
Do I Need a Visa for Hawaii?
Much like the rest of the United States, visas are not required if your Hawaii trip lasts less than 90 days and the purpose is transit, sightseeing, or business. By using the Visa Waiver Program, travelers may be able to visit Hawaii without applying for a visa but only after ESTA authorization has been approved. However, the Visa Waiver Program is only available to citizens of some countries. All non-U.S. travelers must apply for ESTA, even for ordinary sightseeing.
In some instances, you may not be authorized to travel using ESTA. This may apply if you have ever been denied entry to the U.S., have a criminal record, or have previously had a visa application rejected. In these cases, completing a visa application is required. For additional limitations and full details, view the ESTA online center for Hawaii travel.
---
Travel Tips & Safety for Hawaii
Money & Currency Exchange
Just like the rest of the continental United States, Hawaii's official currency is the U.S. dollar. ATMs are widely available across the islands, so accessing funds while on vacation is relatively easy for travelers. With that said, you'll want to keep an eye out for any fees that apply to your transactions. This is especially true if you're traveling from a country other than the United States because most banks will charge a fee for exchanging foreign currency. Travelers visiting Hawaii should also keep in mind that many physical goods are imported to the islands and some items have additional taxes. As a result, visitors should expect to pay slightly more for goods than they would on the mainland.
Transportation
Shuttles
While Hawaii is small in terms of land area when compared to the rest of the United States, getting around can be a little tricky due to the geography and the availability of transportation options. Most travelers arrive either by plane or by cruise ship. Once at the airport terminal or cruise port, travelers will need to get to their hotels or other accommodations. Shuttles offer a convenient and economical way to get to your next destination. Some hotels even operate their own shuttles, so check with your hotel before you arrive.
Taxis & Ride-Sharing Services
When shuttles are unavailable, travelers can take taxis or ride-sharing services. Although taxis are readily available in most metro areas, they typically cost more than ride-sharing services. Similarly, ride-sharing services (like Uber and Lyft) can provide a lower-cost alternative to traditional taxis but are not available everywhere. Ride-sharing has become very popular on Oʻahu but less so on other islands. It's also worth noting that ride-sharing was forbidden until recent changes to state law. Travelers can now utilize these services, but you'll want to make sure you're being picked up at a designated ride-share pick up spot.
Car Rental
Another option is renting a car. Rental cars provide an affordable way for travelers to see the Hawaiian Islands at their own pace. Renting a car is even easier for an American citizen or long-term U.S. resident who already has a U.S. driver's license. Be prepared to wait for the rental though, as lines can be lengthy, especially during peak travel times. When planning your Hawaiian trip, consider joining the loyalty program for the car rental company you'll be renting from. This may help expedite your wait time or skip the line altogether. One thing to remember when you hit the road is that Hawaii allows much of their police force to use their own vehicles for official business. As a result, you'll want to be extra vigilant about speed limits and safety since you likely won't be able to spot the officer before they spot you. Like most popular destinations, there may be heavy traffic and limited parking.
Public Transport & Bus Services
Public transportation in Hawaii is still developing, which means that ferry service and rail lines are not widely available. Instead most travelers and locals rely on the bus system. Bus routes and times vary by location. TheBus on Oʻahu, for example, features over 500 buses and over 100 daily service routes. The Waikiki Trolley is another great option if you're traveling in and around Honolulu. While Oʻahu's public transport system is the most robust, the other main islands including The Big Island (Hawaiʻi), Maui, and Kauai also offer service but is generally more limited.
Ferry Services, Cruise Ships & Inter-Island Flights
Ferry service between the islands is not available consistently except for those run by Expeditions, which carry passengers between Maui and Lānaʻi. Despite the lack of consistent inter-island ferries, getting from one island to the other can still be done by boarding a cruise ship. In fact, Norwegian Cruise Lines offer a multi-island package that takes passengers to four islands on a seven-day voyage. If you'd rather fly between islands, you can book a flight through Hawaiian Airlines, Mokulele, or 'Ohana which is run by Hawaiian. These flights are typically more expensive than taking a ferry or cruise ship but are ideal for destinations that lack other transport services. Helicopter tours are also available for those looking to spend a little more for a one-of-a-kind Hawaiian Island experience.
Culture
The unique blend of Polynesian and American cultures is part of the reason Hawaii is consistently one of the top travel destinations in the United States. The Aloha State is renowned for its welcoming and laid-back way of life. Hawaiians honor many longstanding traditions, including the well-known Hula performances and Luaus. What's more is that tourists are invited to participate in these culturally significant events, which is a great opportunity for travelers seeking an immersive experience. Additionally, the wide range of heritage sites and historical museums lets visitors get acquainted with the long history of the islands.
Many of Hawaii's contributions to the world are easily recognized and have become synonymous with the state's culture, from the invention of the ukulele to revolutionizing the sport of surfing. Hawaiians have also made their mark on cuisine. Travelers are encouraged to try the staples, including poi, lualua, Kalua pig, poke, and home-grown fruits like pineapple and lilikoi. And don't forget the famous shaved ice!
One of the reasons many Americans travel to Hawaii is its military significance. Hawaii had already been established as a military base for the U.S. prior to WWII, but after the bombing of Pearl Harbor in 1941 the site gained new meaning. The Pearl Harbor National Memorial, which includes the USS Arizona Memorial, welcomes millions of visitors annually.
Speaking the Language
Both English and Hawaiian are listed as official languages of the Aloha State. However, fluent Hawaiian speakers make up less than one percent of the state's population, so it is uncommon to hear full conversations taking place in Hawaiian. That said, tourists will likely encounter many Hawaiian words and phrases woven into English. The following is a list of some of the most common Hawaiian words and phrases:
Aloha: hello/goodbye (literal meaning: love)
Mahalo: thank you
'A' ole palikir: you're welcome/no problem
A hui hou: until we meet again
Howzit?: how are you? (also used in South Africa)
Kōkua: help
Mauka: towards the mountain
Makai: towards the ocean
Ohana: family
Keiki: child/children
Wahine: woman/female
Kāne: man/male
'Ono grinds: tasty food
Waina: wine
Honu: green sea turtle (endangered species; do not approach)
Lanai: balcony/patio (not to be confused with the Hawaiian Island Lānaʻi)
Lei: traditional Hawaiian necklace made of flowers, shells, etc.
Risk & Crime
Like any travel destination, Hawaii does pose some safety risks. While most of Hawaii's tourist hotspots are typically safe, travelers should always remain aware of their surroundings. The biggest threat to visitors is theft. To minimize your risk, keep your valuables out of sight and avoid deserted areas at night. It's also a good idea to carry cash in a few different places on your person, so in the unlikely event you are robbed you won't lose all of your money. Crime rates are generally higher in Waikiki than other areas, so be sure to stay extra vigilant if you plan to visit the area. When in doubt, ask your hotel staff or travel agent for areas or neighborhoods to avoid.
Perhaps unsurprisingly, nature poses some of the largest safety risks to Hawaiian tourists. If you plan to head to the beach, be sure to pay attention to all signs in the area. Some signs warn of strong rip currents, which can be deadly for even the most experienced swimmers. Other signs denote areas with increased shark or wildlife activity. Shark attacks are rare, but you can minimize your risk even more by avoiding areas where sharks and other dangerous wildlife are known to feed. The sun is strong due to the island's proximity to the equator, so the risk for sun-related illness or injury is high. It is recommended that visitors use a high SPF sunscreen and stay hydrated.
Hawaii takes trespassing on private property very seriously and strictly enforces these laws, but the fear of getting in legal trouble pales in comparison to the real threats non-public land can pose. Tourists who wander off can be met with anything from the dangers of dense rainforests to superheated soil and lava tubes in volcanically active regions. Hawaii's unique geology means that earthquakes, volcanic eruptions, tsunamis, and flash floods are possible. While these natural events can be life-threatening, they are rare and most people visiting Hawaii do not experience them.
---
How Many Islands Make Up Hawaii?
While Hawaii has over 135 total islands, its eight main islands include:
Hawaiʻi aka "The Big Island"
Maui aka "The Valley Isle"
Oʻahu aka "The Gathering Place"
Kauaʻi aka "The Garden Isle"
Molokaʻi aka "The Friendly Isle"
Lānaʻi aka "The Pineapple Island"
Niʻihau aka "The Forbidden Isle"
Kahoʻolawe aka "The Target Isle"
Of the eight main islands, only seven are permanently inhabited. The island of Niʻihau is privately owned and access is granted only by the island's owners. Similarly, Kahoʻolawe island, which has no permanent population, is also restricted.
---
Popular Destinations in Hawaii
Hawaii has some of the most diverse terrain of any U.S. state. Its topography ranges from mountainous rainforests to barren volcanic calderas to iconic black sand beaches. With so many unique landforms, historical sites, and parks, there's something for every traveler. If you're an adventurer, consider booking a horseback tour, go snorkeling with stunning sea life, take a boat or helicopter tour along the pristine yet rugged coastline, or go for a hike through Hawaiʻi Volcanoes National Park. History buffs will love visiting Pearl Harbor and the USS Arizona Memorial. City folks and nightlife junkies can also get their fill by visiting the Aloha State's premier city, Honolulu. No matter what you choose to do on your Hawaiian vacation, make sure to account for travel time, especially when traveling from one island to another. We've compiled a "best-of" list for popular tourist attractions and destinations in Hawaii, so start planning your trip itinerary today!
Top 10 Travel Destinations for Hawaii
Waimea Canyon State Park, Kauaʻi
Hawaiʻi Volcanoes National Park, Hawaiʻi
Nā Pali Coast State Park, Kauaʻi
Pearl Harbor & USS Arizona Memorial, Oʻahu
Haleakalā National Park, Maui
Diamond Head State Monument, Oʻahu
Hanauma Bay Nature Preserve, Oʻahu
Kona Coffee Living History Farm, Hawaiʻi
Road to Hana (Hana Highway), Maui
Waipiʻo Valley, Oʻahu
Disclaimer: The information contained in this article serves as a general overview of benefits and should only be used for informational purposes. Refer to your individual certificate of insurance for specific coverages, exclusions, and benefits. When in doubt, please contact one of our licensed agents for additional assistance.