Rainy Season Travel Tips
Last updated on 03/27/2023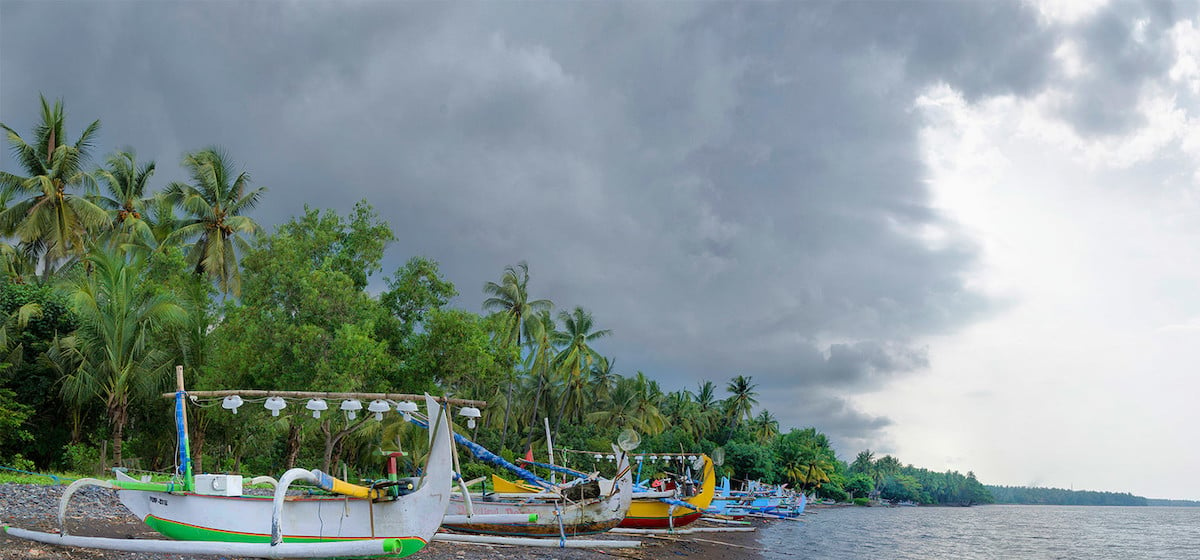 How to Travel During Rainy Season
Traveling during the rainy season of your destination can add a level of complication that is often over shadowed by the beauty and unique experiences. In some of the rainiest areas of the world, the rainy season can be described as "monsoon season." Why would you travel during this season? Those who have will tell you that if you can tolerate the rain, it's one of the best seasons to plan a visit.
Not only can you find some of the best deals for these locations, but you will also see the sights and sounds of the culture like locals do. You'll experience far less tourists and really become immersed in the traditions of the country and its people.
Like any trip to a faraway destination, preparation is key. The following practical tips explain how to travel during rainy season:
Pack Waterproof & Quick-Dry Items
It's inevitable - you'll get wet. Your belongings will get wet. Don't worry about it because there is little you can do. Pack items that can help to keep your belongings, and person, dry under the rain. A light weight jacket that repels water and is easily folded to store in a bag will be a life saver if you're shopping in a market and the skies open up. Waterproof bags, for travel and daily activities, will help to keep your belongings and clothes dry from place to place. A reliable travel umbrella is a must. Opt for a water resistant watch or cellphone case. This small investment could save you from replacing your tech and from missing a connection!
Rainy Season Clothes List
Light weight, quick-dry rain jackets
Moisture wicking shirts or tank tops
Linen, polyester, or nylon T-shirts
Quick-dry shorts
Water-repellant pants
Non-slip footwear
In general, avoid fabrics like denim, thick cotton, and absorbent materials like rayon and tencel. It's also a good idea to stick with darker colors because these will do a better job hiding mud splatter than lighter clothing. Additionally, light colored clothing (especially white fabrics) can be problematic once they soak through, which may lead to some embarrassing mishaps.
Look for Deals on Rainy Season Tour Packages
The rainy season is often when the bulk of tourists stay away. If you look closely, you may be able to find cheaper tickets for excursions or hotel rates at this time. Keep in mind, while some of these excursions may be cheaper, they can sometimes be cancelled due to lack of attendance. Be sure to research this possibility prior to your trip to avoid any unexpected disappointment.
Look for Non-Traditional Tourist Opportunities
Because some excursions may not run like you were hoping due to weather or lack of attendance, do your research in the area to discover non-traditional activities. If you were looking to go zip lining through the trees but the activity has been cancelled, look for a nature trail or connecting road through the mountain that you can hike for the jungle experience.
Best Places to Visit in Rainy Season
Don't Try to Stay "Dry"
If you're someone who will cringe and complain at the rain and worry about being wet all day, do not travel during rainy season. You've got to be open and ready to travel and explore as the rain pours around you. Sure, you'll dive into a local bar to wait out the storm, but what if it doesn't stop? Splash through those puddles with confidence as you make your way back to your hotel!
Be Ready for Travel Delays
Weather is the number one reason for travel delays across the globe. If you're traveling during rainy season, there may be a delay at some point during your trip. Before you travel, verify that your comprehensive travel insurance plan has the coverage you may need for possible delays and interruptions. If you are mentally prepared and covered by insurance, you'll experience less stress on your trip even while traveling in rainy weather.