Government Shutdowns & Sequesters Impact on Travel
Last updated on 03/08/2022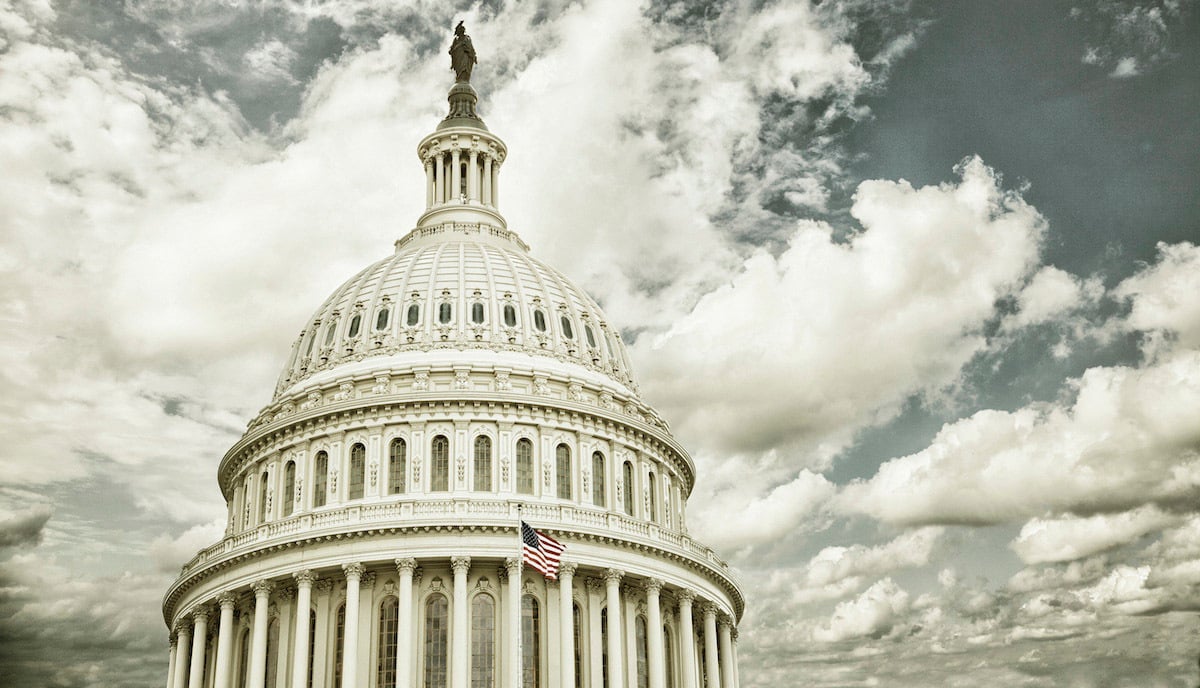 Government shutdown status is something travelers should keep in mind when planning their trips. Full shutdowns, partial shutdowns, and even sequesters and furloughs can have significant impact on travel. When a bipartisan budget committee fails to negotiate a compromise over agency funding, the funds may be cut, delayed, or even eliminated for crucial services, including the Federal Aviation Administration, Transportation Security Administration, National Park Service, and more.
Does a Government Shutdown Affect Travel?
Many travelers do not realize that there are tens of thousands of government employees and contractors who support the travel industry either directly or indirectly. Shutdowns and sequesters often result in reduced spending at various government agencies, which can mean a reduced labor force. For example, during a government shutdown, agents for the TSA may see reduced hours or even furloughs and layoffs. When this happens, airport security lines usually see increased wait times, more delays, and sometimes cancellations. Additionally, travelers should be aware that federally-run parks and museums, including national parks and monuments, may experience reduced hours and even closures.
According to a January 29th, 2019 survey* by InsureMyTrip, the majority of Americans say they wouldn't postpone a vacation due to the possibility of another shutdown while 13 percent polled say they were concerned or stalling on vacation planning until after the shutdown.

However, travelers would be affected if their travel itineraries include stops at federal museums or parks. These locations are often closed or open with limited access.
National parks, like Yellowstone (some areas may be accessible, but many facilities would close)
National monuments
Smithsonian museums and National Zoo
Does a Government Shutdown Affect Airports and Security?
The Transportation Security Administration (TSA) is part of Homeland Security and while essential workers tend to continue to work during the shutdown, they often do so without pay. This includes:
Air traffic controllers
TSA workers
The January 2019 shutdown, the longest in history, affected airports and security in many ways. While air travel and security lines continued running fairly smoothly, there were signs of strain and longer waits lines due to the government shutdown.
For a short time, Washington Dulles International closed screening lanes because of absences by unpaid TSA agents. Airports in Houston and Miami also announced closures due to no-shows by agents.
InsureMyTrip recommends that travelers download the MyTSA App prior to departure to check accurate security wait times at their intended airport prior to departure.
Does a Government Shutdown Affect Passport Processing?
Processing time typically remains the same during a government shutdown: 4-6 weeks for routine service and 2-3 weeks for expedited service. If you have a scheduled appointment at a U.S. Department of State passport agency or center, plan on keeping your appointment.
You can still apply for a U.S. passport book or passport card at all passport agencies and centers and acceptance facilities (such as U.S. post offices, libraries, or county clerk's offices) during the lapse of appropriations. You can also renew your passport by mail (Source: U.S. State Dept.)
Canceling a Trip Due to a Government Shutdown
A government shutdown may lead some travelers to consider postponing or canceling a trip. For example, a family may no longer want to take a trip to Yellowstone National Park or Washington DC due to closed parks and attractions.
For those with upcoming travel plans, InsureMyTrip recommends considering a travel insurance plan with the optional Cancel For Any Reason benefit. Cancel for Any Reason (CFAR) is an optional benefit of travel insurance coverage which offers the opportunity to cancel travel plans for reasons other than those listed as "covered reasons" on a policy.
*Google Survey asked 1,045 U.S. adult respondents whether they would postpone plans due to a looming threat of another government shutdown.
How Does a Government Sequester Affect Travel?
Travelers and their plans can also be affected by government sequesters, especially when the budget-cutting measures are drastic. Limiting funding of government departments means that money that would otherwise be used to keep services, such as the FAA and TSA, operating at an optimal level is not available. Sequesters can also result in government furloughs that target travel-related government employees. The short-staffed departments can translate to delays at peak air travel times, leaving many travelers stressed or stranded. While the hope is that government sequesters can be averted, they do happen, which is why it's so important for travelers to understand the impact and their options.
Reimbursement for Expenses
Travel delay coverage on most package policies allows you to file a claim to be reimbursed for necessary expenses, such as food and accommodations, that may result from a prolonged delay. Note the word "prolonged," however; while terms will vary by policy and provider, in general, your flight would have to be delayed for 5 hours or more before you'd be eligible for the benefit. Estimated delays of up to 90 minutes have been projected for sequesters. But then again, what begins as a delay of 90 minutes in one airport can end up as a much longer delay somewhere else down the line, especially when it comes to connecting flights.
Baggage Loss & Delay Coverage
Given the picture of understaffed, overworked, harried airport employees that follows on any talk of furloughs and budget cuts, it's always possible that there may be a slight uptick in the number of bags that don't quite end up where they should, when they should. Likely, no; but possible, yes. Just in case, it may be wise to review your travel insurance policy's conditions surrounding baggage loss and delay. In most cases, your bag will need to be missing for 24 hours or more before coverage kicks in; but once it does, you could potentially get reimbursed for incidental necessities and, in the worst-case scenario, for the replacement of the items lost with your luggage.
While it's unlikely that these types of delays and inconveniences will cause most travelers to have to reach for their insurance policies, it's never a bad idea to be prepared. Situations like government shutdowns and sequesters, at the very least, remind us to educate ourselves on the benefits of having travel insurance for unexpected events. We encourage you to take a few moments to review your policy, make note of any benefits it could provide to help you in the case of a lengthy delay due to a shutdown or sequester.
Disclaimer: The information contained in this article serves as a general overview of benefits and should only be used for informational purposes. Refer to your individual certificate of insurance for specific coverages, exclusions and benefits. When in doubt, please contact one of our licensed agents for additional assistance.