Travel Insurance for Bulgaria
Last updated on 04/12/2023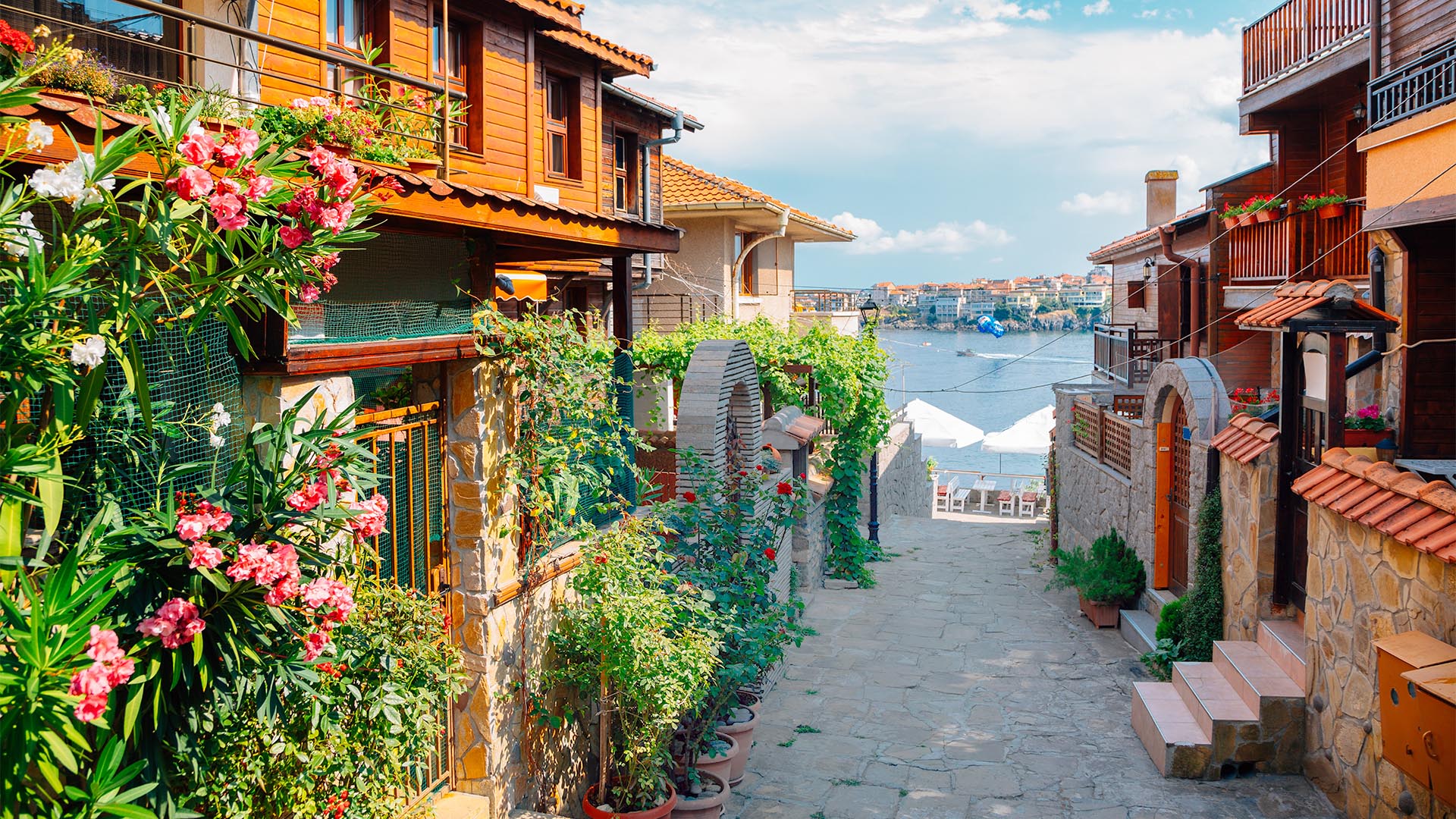 Do I Need Travel Insurance for Bulgaria?
Beloved by travelers for its unique blend of cultures, stunning landscapes and beaches, and elegant architecture, Bulgaria is a destination travelers can't soon forget. Bulgaria doesn't impose any travel insurance requirements, but the country and the U.S. State Department do recommend visitors to Bulgaria get travel insurance that includes a minimum of emergency medical and emergency evacuation coverage.
Travel health insurance for Bulgaria aims to assist travelers faced with unforeseen illness or injury during their trip. Private hospitals may require proof of payment upfront before treating foreign patients, and in this case, travel insurance would be your proof of payment. In addition to medical benefits, Bulgaria trip insurance may also include travel-related benefits such as coverage for:
How Much Does Bulgaria Travel Insurance Cost?
As each trip to Bulgaria is different, the price of each plan too may vary. Travel insurance prices typically depend on several factors: the length of the trip, the number of travelers on the trip and their ages, and the coverages included in the plan. In general, prices may go up as more travelers are added to the plan or as a trip's duration is extended due to the extra perceived risk for the insurer. Some benefits cost more but lower the limitations of a plan or provide extra assistance compared to a base plan. The total cost of a trip may also be insured, which can affect the final price of a Bulgaria travel protection plan.
What Does Travel Health Insurance for Bulgaria Cover?
A staple of most travel insurance plans, Bulgaria travel medical insurance typically covers emergency medical treatment, hospital fees, and emergency evacuation services. Additional benefits may also be included in a travel medical plan, for example, coverage for pre-existing health conditions, trip interruption due to serious illness or injury, and more. Medical coverage for Bulgaria can be purchased as a standalone plan or as part of a comprehensive plan which would also provide coverage for other parts of travel, such as transportation delays or rental car insurance.
Bulgaria's natural attractions invite visitors to try their hand at adventure. Travelers who are planning activities like hiking or skiing in Bulgaria may consider adding a hazardous sports rider to their travel medical plan. Such activities considered risky or dangerous may not be covered by a base travel health insurance plan without the hazardous sports rider. If you're an adventurous traveler or have one in your party, be sure to review the details of your policy to identify whether you may need this coverage before purchasing.
Travel medical benefits are designed to fill in any gaps in coverage left by your domestic health plan during your trip. Most domestic health insurance plans won't extend their coverage to pay for medical expenses overseas. However, we still recommend calling your domestic insurance provider before buying medical coverage for Bulgaria for information regarding international coverage and what, if any, gaps may exist in your current plan. Travelers may use that information to help make informed decisions about what travel medical coverages may best suit the trip.
What is the Best Travel Insurance for Bulgaria Trips?
Comprehensive plans may offer the greatest amount of coverage, but Bulgaria travel insurance depends on the personal concerns of each traveler and the details of each trip. As such, the best travel insurance for Bulgaria may be a different plan for everyone. All travelers are recommended to consider their own health needs, complete itinerary for Bulgaria, and any additional concerns such as lost luggage or weather-related delays when comparing travel insurance plans.
Find plans that may cover these concerns by starting an online travel insurance quote. From here, travelers may filter results by their choice of criteria and compare multiple plans and providers to find what may work best for their next Bulgaria trip.
---
U.S. / Bulgaria Embassy and Consulate Locations
U.S. Embassy in Bulgaria
U.S. Embassy Sofia
16, Kozyak Street
Sofia 1408, Bulgaria
Phone: 359.2.937.5100
Bulgarian Embassy and Consulate in USA
Washington DC — Embassy of Bulgaria
1621 22nd Street, NW
Dimitar Peshev Plaza
Washington DC 20008 United States
Phone: 1.202.387.0174
Los Angeles, California — Consulate General of Bulgaria
11766 Wilshire Blvd., Suite 440
Los Angeles, CA 90025 United States
Phone: 1.310.478.6700
Chicago, Illinois — Consulate General of Bulgaria
737 North Michigan Ave., Suite 2105
Chicago, IL 60611 United States
Phone: 1.312.867.1904, 1.312.867.1905
New York, New York — Consulate General of Bulgaria
121 East 62 Street
New York, NY 10065 United States
Phone: 1.212.935.4646
Disclaimer: The information contained in this article serves as a general overview of benefits and should only be used for informational purposes. Refer to your individual certificate of insurance for specific coverages, exclusions, and benefits. When in doubt, please contact one of our licensed agents for additional assistance.