Travel Insurance for the Cayman Islands
Last updated on 09/29/2023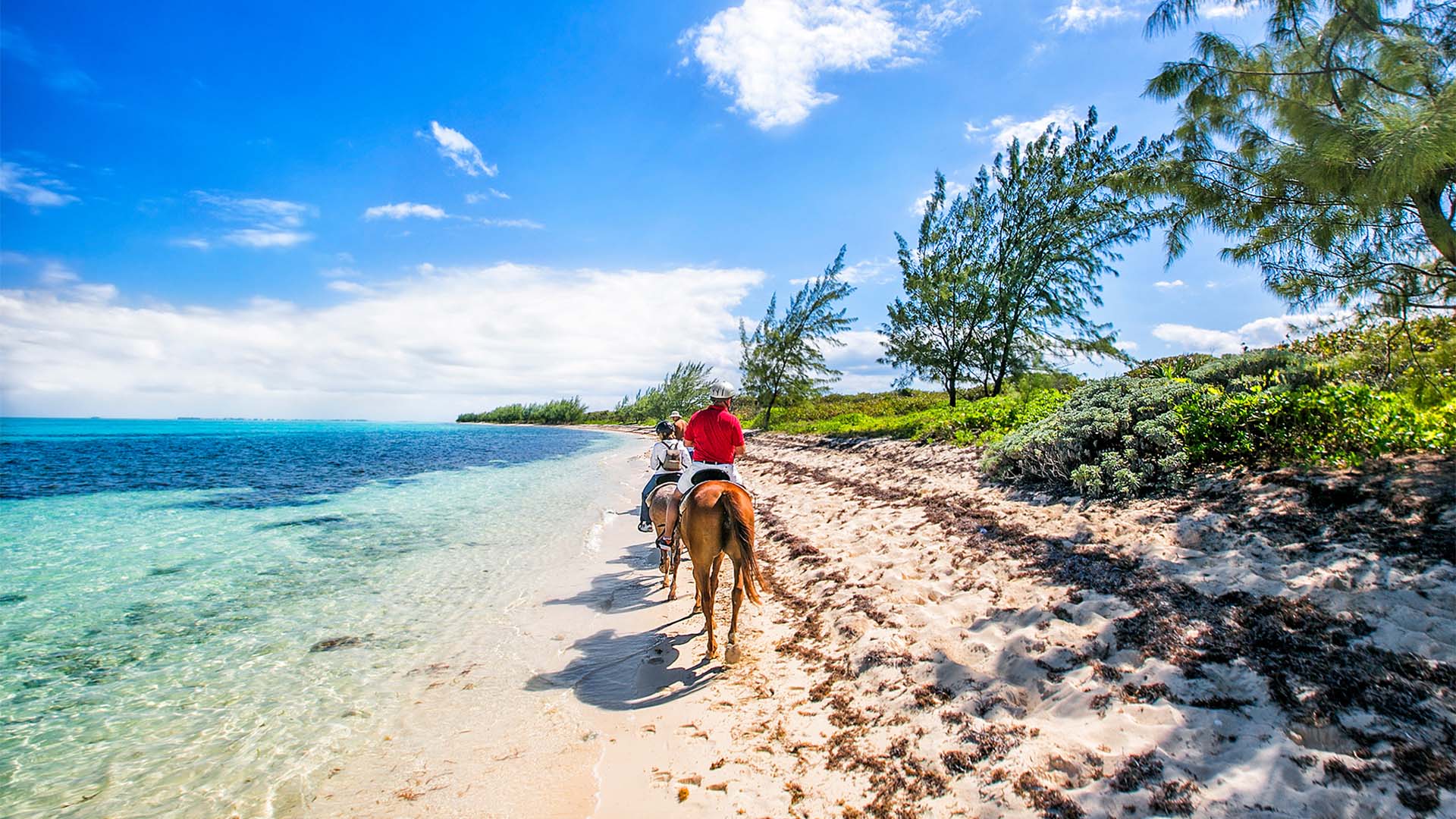 ---
---
Do I Need Travel Insurance for the Cayman Islands?
The Cayman Islands has it all, from an abundance of family-friendly activities to luxury beach resorts and colorful snorkeling spots. Travelers planning a trip to this attractive destination should be advised that the Cayman Islands has some restrictions for entry. As of April 8, 2022, to enter the Cayman Islands, visitors must apply for entry permission through the Travel Cayman portal. Additionally, travelers are required to undergo a PCR or antigen test within a day before arrival to the Cayman Islands. Those fully vaccinated against COVID-19 are not mandated to quarantine on arrival, but unvaccinated visitors must quarantine for 7 days.
While U.S. citizens are not required to purchase travel insurance for the Cayman Islands, coverage is highly recommended for all trips to the Caribbean. International travel generally involves some degree of risk, and Cayman Islands trip insurance can help travelers protect their trip overseas from sudden financial burden.
Travelers taking a cruise in the Caribbean are especially encouraged to consider cruise-specific coverage. Travel insurance for a cruise to the Grand Cayman may cover shipboard disruptions, missed connections, weather-related cancellations, and more.
Each itinerary for the Cayman Islands is different, so coverage needs may vary from traveler to traveler. Whether you prioritize coverage for cancellations, lost baggage, or a scuba diving trip, there are travel insurance plans to fit most any Cayman Islands trip.
How Much Does Cayman Islands Travel Insurance Cost?
The cost of travel insurance for the Cayman Islands generally depends on the coverage included in a plan as well as the trip details. Travel insurance prices may vary with the duration of a trip, the number of travelers in a party, and the ages of those travelers. As the potential for risk affects the cost of a plan, travelers may see increased rates for a longer trip or a trip involving a larger number of travelers. Insuring your total trip cost can also alter the final price of a policy.
What Does Travel Medical Insurance for the Cayman Islands Cover?
Travel health insurance for Cayman Islands generally includes coverage for instances of unexpected injury or illness, emergency medical evacuation, and dental care. As with any insurance plan, Cayman Islands travel protection may vary to meet the individual needs of the covered party. Some common coverages to consider include:
Pre-existing conditions: Travelers with health conditions may obtain a waiver for coverage related to a diagnosed pre-existing condition in case treatment becomes necessary during a trip.
Trip interruption: When travelers get too sick or injured to continue their planned trip, a refund may be issued.
Baggage: Comprehensive travel insurance plans for the Cayman Islands can include medical benefits alongside travel-related benefits such as coverage for lost, delayed, or damaged luggage.
Travelers with health insurance from their home country may wonder how their domestic plan can protect them during a trip overseas. Unfortunately, most domestic health insurers will not cover medical treatment abroad. Travelers to the Cayman Islands are recommended to contact their domestic provider for information regarding international coverage before purchasing travel insurance. Understanding your coverage levels before purchasing may help you avoid overpaying for extra services.
Does Cayman Islands Travel Insurance Cover COVID-19?
Some travel insurance providers can cover COVID-19, but this may not always be the case, as the COVID-19 pandemic is considered a "known event." To review Cayman Islands travel insurance that includes COVID-19 coverage, start a travel insurance quote and select "Top picks for COVID-19" under Plan Type on the results page.
International insurance for Cayman Islands may include coverage that allows travelers flexibility when it comes to cancellations. The Cancel For Any Reason (CFAR) upgrade is recommended for travelers with concerns regarding COVID-19 or cancellations for other reasons. Due to certain eligibility requirements, CFAR may not be available for all travelers to the Cayman Islands.
What is the Best Travel Insurance for Cayman Islands Trips?
Each traveler may consider a different travel insurance plan to be the "best" for a trip to the Cayman Islands. Everyone has different concerns when going abroad, and travel insurance plans typically aren't one-size-fits-all. The Cayman Islands hosts a myriad of adventures for many types of visitors, and each individual itinerary or personal concern may call for unique coverage. For example, travel insurance for a family vacation may include coverage for adventurous activities, cancellations, and accidental damage to vacation rentals. Travelers with plans such as cave tours in the Cayman Islands might prioritize a travel insurance plan that offers a refund when a pre-paid excursion is cancelled due to weather or something else.
To compare coverages, providers, and prices that may work for your next trip to the Cayman Islands, simply enter your trip details into InsureMyTrip's online travel insurance quote generator. This tool compiles an unbiased list of relevant plans available now to help travelers in their search for the best Cayman Islands travel insurance.
---
Top 15 Travel Destinations & Tourist Attractions in the Cayman Islands
Seven Mile Beach (Grand Cayman)
Cayman Crystal Caves (Grand Cayman)
Queen Elizabeth II Botanic Park (Grand Cayman)
Kittiwake Shipwreck & Artificial Reef
Mastic Reserve and Trail (Grand Cayman)
Bloody Bay Marine Reserve (Little Cayman)
Stingray City (Grand Cayman)
Rum Point (Grand Cayman)
Hell (Grand Cayman)
Pedro St. James National Historic Site (Grand Cayman)
Bluffs & Caves (Cayman Brac)
Starfish Point (Grand Cayman)
Owen Island (Little Cayman)
Cayman Islands National Museum (Grand Cayman)
George Town (Grand Cayman)
---
U.S. Consulate in Cayman Islands
United States Consular Agency
202B Smith Road Centre
150 Smith Road
George Town, Cayman Islands
Phone: 1.345.623.8173
Disclaimer: The information contained in this article serves as a general overview of benefits and should only be used for informational purposes. Refer to your individual certificate of insurance for specific coverages, exclusions, and benefits. When in doubt, please contact one of our licensed agents for additional assistance.