Travel Insurance for Denmark
Last updated on 04/21/2022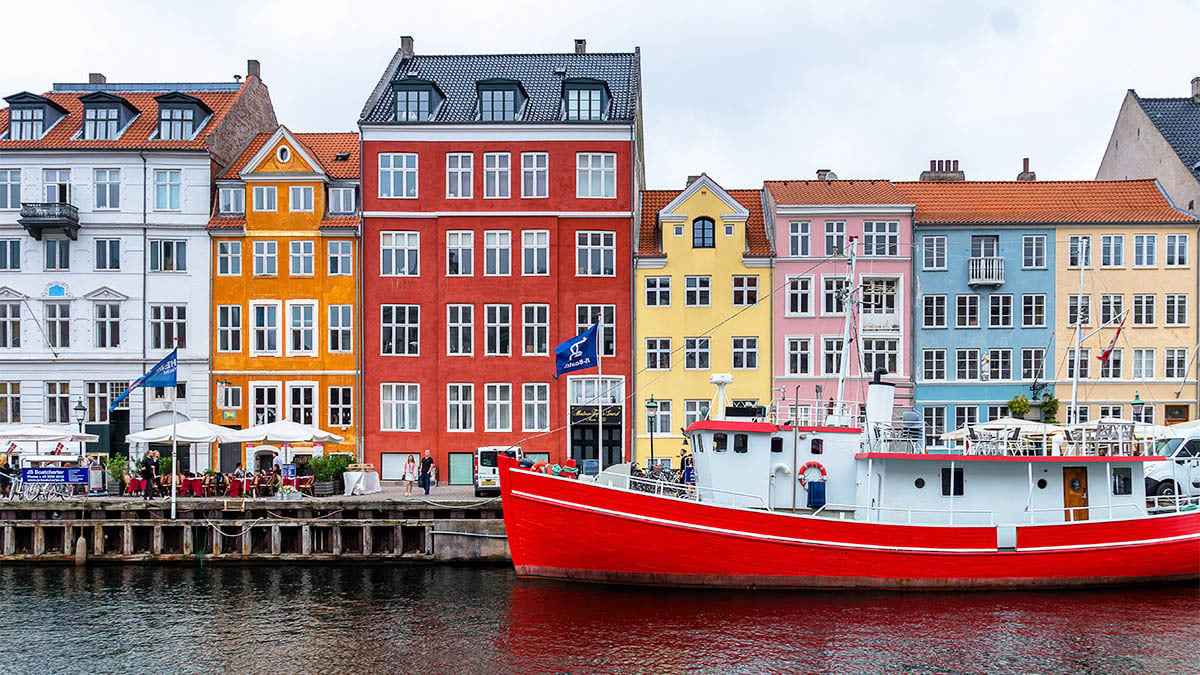 Do I Need Travel Insurance for Denmark?
Denmark may require visitors to show proof of specific travel insurance before issuing a visa allowing entry to the country.
U.S. citizens are exempt, but as a member of the Schengen Area, Denmark does call for visitors from certain countries to show proof of travel insurance which includes the following:
$0 Deductible
At least $50,000 of Medical Emergency / Hospitalization Coverage
At least $300,000 of Medical Evacuation / Repatriation Coverage
The travel insurance provider has offices located in Europe
A more robust travel protection plan for a trip to Denmark is optional, but highly recommended due to the many unpredictable elements involved in international travel. Designed to assist travelers with expenses in emergencies and other unforeseen situations, travel insurance may lessen the likelihood of a sudden financial burden while you are traveling abroad.
Various coverages may be included in Denmark travel protection plans, including but not limited to health and dental care, disruptions in transportation services, the delay or loss of luggage, and much more.
How Much Does Denmark Travel Insurance Cost?
Travel insurance is not one-size-fits-all. The price of travel insurance for Denmark is mainly determined by the number of travelers and their ages, the duration of the trip, and the type of coverage.
A general rule of thumb to remember is that prices may increase as risk associated with the trip increases. Extending the length of the trip, adding more coverages, or covering more travelers will likely alter the price of your Denmark trip insurance policy.
What Does Travel Health Insurance for Denmark Cover?
Each Denmark travel medical plan is unique to the trip and travelers being covered. Travelers may choose between different levels of coverage in order to protect their trip against concerns specific to the traveling party.
At the very least, certain visitors' Denmark travel insurance must include a minimum of $50,000 for medical emergency and hospital treatment, as well as a minimum of $300,000 for emergency medical evacuation.
In addition to this mandatory medical coverage, we recommend all travelers consider the following medical benefits for a trip to Denmark:
Travel health insurance for Denmark may be purchased on its own or as part of a comprehensive travel insurance plan. Comprehensive plans can include travel-related benefits (like benefits related to cancellations, car rentals, or other coverages) in addition to travel medical coverage.
What is the Best Travel Insurance for Denmark Trips?
As all travelers have their own budget and coverage needs, there can be no one best travel insurance plan. Comprehensive travel insurance plans may have the greatest number of benefits for those traveling to Denmark and the various situations that may arise while overseas. Travelers may consider emergency medical coverage as well as protection against costs associated with delays, cancellations, and lost baggage.
If applicable, be sure that your travel insurance policy for Copenhagen, the rest of Denmark, and any other countries in the Schengen region will meet the minimum requirements for entry to the Schengen Area.
To find the right Denmark travel insurance plan for your next trip and budget, it's recommended to compare different companies and plans based on your travel needs. InsureMyTrip's free quote process with unbiased results can help you narrow coverage selections down by your criteria and identify options that may work best for your trip to Denmark.
Disclaimer: The information contained in this article serves as a general overview of benefits and should only be used for informational purposes. Refer to your individual certificate of insurance for specific coverages, exclusions, and benefits. When in doubt, please contact one of our licensed agents for additional assistance.