Travel Insurance for Malta
Last updated on 09/21/2023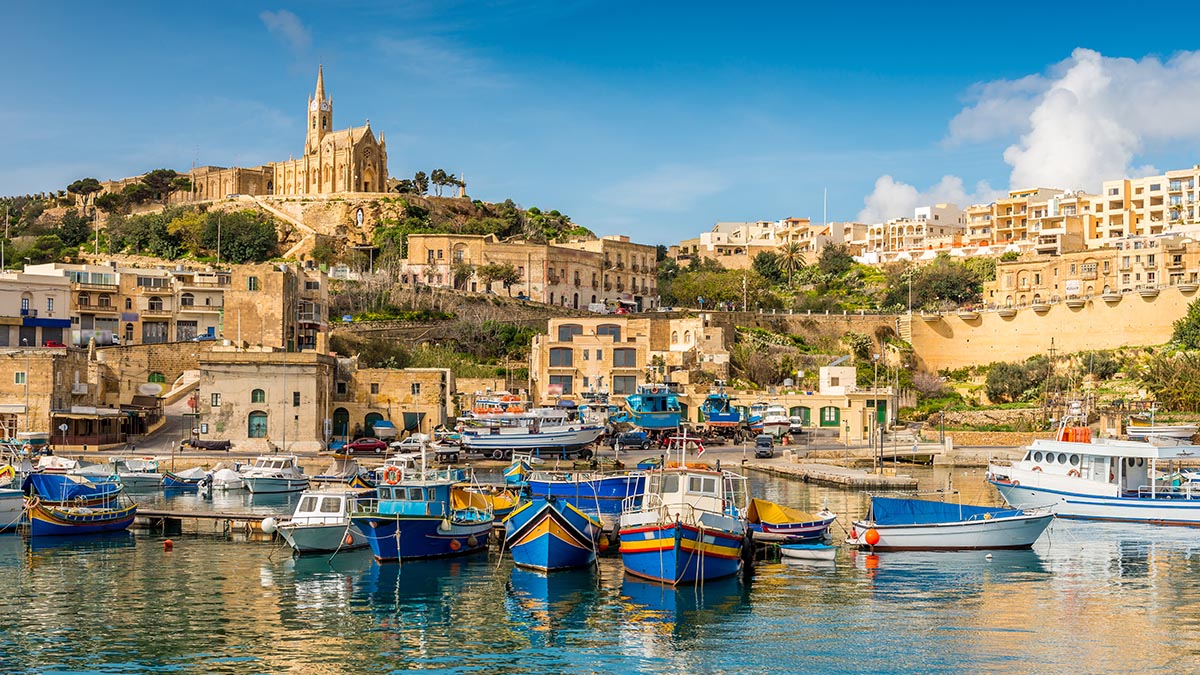 ---
---
Do I Need Travel Insurance for Malta?
Travel insurance for Malta is mandatory for some visitors and recommended for all. Depending on your country of citizenship, some travelers are required to show proof of Malta travel insurance to obtain a Schengen Visa for entry to Malta. To qualify for this visa, travelers from certain countries must obtain travel insurance which features:
$0 Deductible
Minimum of $50,000 of Medical Emergency and Hospitalization Coverage
Minimum of $300,000 of Medical Evacuation and Repatriation Coverage
A travel insurance provider with offices located in Europe
Malta doesn't require U.S. citizens to obtain this specific coverage, but Malta trip insurance is recommended for all visitors to protect personal belongings and health when traveling to Europe for business or pleasure.
Travelers may insure flights or a cruise to the Mediterranean island for protection against various travel mishaps such as delays, cancellations, or missed connections. Travel insurance for a cruise to Malta often covers cruise-specific events like shipboard service disruptions and reimbursement for cancelled pre-paid excursions. These coverages and others can vary by plan, so be sure to review the details of your policy before purchasing.
In some cases, travelers with benefits like trip cancellation may be reimbursed when it becomes necessary to cancel a Malta trip for a covered reason. However, travelers are occasionally unable to attend a trip for reasons not covered by other benefits. In such cases, the Cancel For Any Reason (CFAR) benefit offers the most flexibility to travelers concerned about possible changes to their travel plans. CFAR is also recommended for those concerned about COVID-19, as some travel insurance providers will not cover any events related to named events like COVID-19.
Seasoned travelers tend to prefer comprehensive travel insurance plans for Malta, as these plans can include travel medical insurance as well as benefits relating to their travels, safety, and more. For example, travelers staying in a rental property from a site like Airbnb may consider coverage for accidental damage to vacation rentals. Some coverages may assist travelers if their baggage has been lost or damaged during transportation to, from, or within Malta.
How Much Does Malta Travel Insurance Cost?
Malta travel protection is typically unique to the trip being covered, so the price of a plan can vary based on individual trip details. Namely, the duration of a trip, coverage limits, number of travelers under the plan, and the ages of those travelers will play a role in determining the cost of travel insurance for Malta. In general, when a trip carries more risk, travel insurance prices may increase. This means that a shorter trip to Malta or a trip with fewer travelers in the party may cost less to insure.
What Does Malta Travel Medical Insurance Cover?
Malta travel health insurance covers cases of unexpected injury or during a trip. This usually includes hospital fees, medical and dental care, and expenses related to emergency medical evacuation. Depending on the plan, optional coverages may be available, such as:
Pre-existing health conditions
Hazardous sports rider for adventure activities
Some travelers have coverage from domestic health insurance in their home country, but domestic providers often leave gaps in overseas protection as many insurers will not cover medical treatment in other countries. Travel insurance for Malta can keep travelers protected during their trip where domestic health insurance may not apply.
What is the Best Travel Insurance for Malta Trips?
International travel looks different for every traveler, so there is no single "best" travel insurance for Malta. Visitors who need a Schengen Visa might consider a travel insurance plan specifically designed to meet the requirements for the Schengen Visa. Other travelers may compare travel insurance plans that include coverage related to their planned activities and personal health or family concerns. International insurance for Malta may include various coverages to meet these unique needs.
To assess coverage that may be right for your next trip, enter your trip details into the free travel insurance quote generator. InsureMyTrip's SMART system filters through hundreds of travel insurance plans to compile a list of unbiased results tailored to each trip. Travelers can review various providers, prices, and reviews all in one place during their search for the best travel insurance for a trip to Malta.
---
Top 15 Travel Destinations & Tourist Attractions in Malta
Gozo
Ħaġar Qim & Mnajdra Temples
Mdina
Valletta
Golden Bay Beach
Mellieħa including Popeye Village
Marsaxlokk
Hal Saflieni Hypogeum
Popeye Village
St. Julian's
Victoria (Rabat)
Comino including the Blue Lagoon
Ħad-Dingli (Dingli Cliffs)
Sliema
Blue Grotto
---
U.S. / Malta Embassy and Consulate Locations
U.S. Embassy in Malta
U.S. Embassy Valletta
Ta' Qali National Park
Attard, ATD 4000
Phone: 356.2561.4000
Maltese Embassy and Consulate in USA
Washington DC — Maltese Embassy
2017 Connecticut Avenue, NW
Washington DC 20008 United States
Phone: 1.202.462.3611
Los Angeles, California — Maltese Honorary Consulate
5449 Endeavour Court
Moorpark, CA 93021 United States
Phone: 1.805.531.9683
San Francisco, California — Maltese Honorary Consulate
2562 San Bruno Avenue
San Francisco, CA 94134 United States
Phone: 1.415.468.4321
Miami, Florida — Maltese Honorary Consulate
200 South Biscayne Boulevard, Suite 4100
Miami, FL 33131 United States
Phone: 1.305.347.7346
Boston, Massachusetts — Maltese Honorary Consulate
56 Lantern Road
Belmont, MA 02478 United States
Phone: 1.617.484.1731
Detroit, Michigan — Maltese Honorary Consulate
26953 Sheahan Drive
Dearborn Heights, MI 48127 United States
Phone: 1.313.565.0103
St. Paul, Minnesota — Maltese Honorary Consulate
Suite 3090
332 Minnesota Street
St. Paul, MN 55101 United States
Phone: 1.651.224.1844
Philadelphia, Pennsylvania — Maltese Honorary Consulate
941 Bryn Mawr Avenue
Penn Valley, PA 19072 United States
Phone: 1.610.664.7475
Knoxville, Tennessee — Maltese Honorary Consulate
Shine and Mason
433 East Center Street
Kingsport, TN 37660 United States
Phone: 1.423.246.8433
Austin, Texas — Maltese Honorary Consulate
1713 Bayhill Drive
Austin TX 78759 United States
Phone: 1.512.637.1544
Dallas, Texas — Maltese Honorary Consulate
University of Texas
800 Campbell Road
Mail Station SM24, Richardson
Dallas, TX 75080 United States
Phone: 1.972.883.4785
Seattle, Washington — Maltese Honorary Consulate
PO Box 1104
Duvall, WA 98019 United States
Phone: 1.425.788.3120
New York, New York — Maltese Permanent Mission to the UN
249 East 35th Street
New York, NY 10016 United States
Phone: 1.212.725.2345
Disclaimer: The information contained in this article serves as a general overview of benefits and should only be used for informational purposes. Refer to your individual certificate of insurance for specific coverages, exclusions, and benefits. When in doubt, please contact one of our licensed agents for additional assistance.