Travel Insurance for Norway
Last updated on 06/22/2022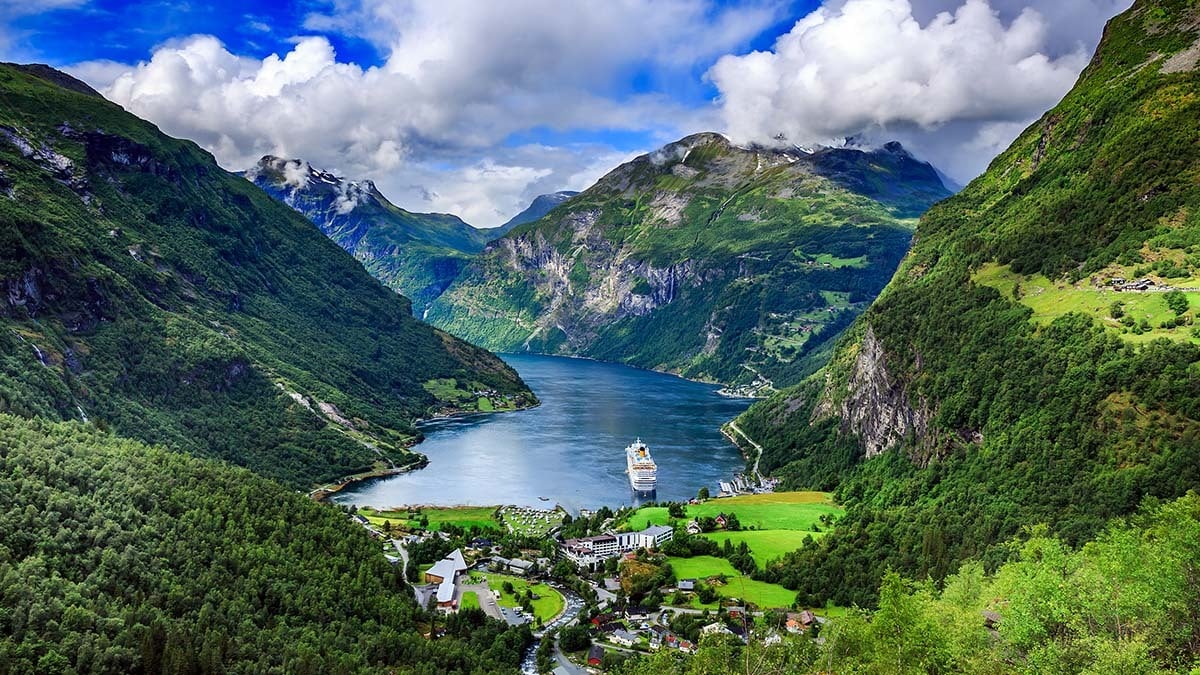 Do I Need Travel Insurance for Norway?
Although U.S. citizens are not required to be covered by travel insurance for Norway, all visitors from certain countries must show proof of specific travel insurance coverage to enter the country. A great asset in many unforeseen situations, travel insurance can protect visitors to Norway in the event of unexpected injury or illness, travel delays, lost baggage, and other disruptions in a trip overseas.
Norway is a member of the Schengen Area in Europe, and travelers with coverage for a Schengen Visa will be able to remain protected and cross borders in any of the 26 nations within the Schengen Area.
How Much Does Norway Travel Insurance Cost?
The price of travel insurance for Norway varies with each trip and the unique concerns of the traveling party. Travel details such as the destination and duration of the trip usually play a part in how much travel insurance costs. As such, travelers going on a longer trip to Norway can often expect increased rates when compared to a shorter trip with similar levels of coverage. Additional factors such as the age and any pre-existing health conditions of the traveling party may also influence the price of a Norway trip insurance plan.
A variety of optional benefits are available for most travel insurance plans. When comparing travel insurance policies, InsureMyTrip recommends travelers consider their whole Norway itinerary and personal needs. For example, travelers concerned about cancellations may consider adding a benefit such as trip cancellation or Cancel For Any Reason to their travel insurance policy and insure the total prepaid, nonrefundable costs of their trip.
To review unbiased results tailored to your next trip, simply enter your trip details in the travel insurance quote form. From there, you may narrow results down further by your choice of criteria.
What Does Travel Health Insurance for Norway Cover?
Travel health insurance for Norway commonly includes coverage for emergency medical treatment, dental care, and emergency evacuation. These plans are variable, so additional benefits may be available to address a traveler's specific health or travel-related concerns.
For example, some travelers may consider adding coverage for a pre-existing health condition, which – if done at the right time – can be included at no extra cost with a waiver for the condition. For visitors planning to go mountain-climbing or skiing in Norway, travel insurance for adventurous activities is recommended. Without this benefit, some plans will exclude expenses for injuries related to high-risk activities. Coverage for concerns like lost baggage, transportation delays, vacation rental properties, and more may be offered alongside healthcare benefits in a comprehensive travel insurance plan for Norway. As with most insurance, these benefits do vary by plan, so be sure to review the details of your policy before purchasing.
Citizens of some countries may be asked to show proof of travel medical insurance that includes specific coverage in compliance with requirements from the Schengen Embassies. InsureMyTrip offers plans designed to meet these requirements, plus a letter of proof to submit to the Schengen Embassies.
It is important to note, most domestic health insurance policies will not provide coverage for unexpected medical bills incurred abroad, such as treatment at a Norwegian hospital. It's recommended to contact your domestic health insurance provider to determine if your coverage extends to medical events in Norway and where any gaps in international coverage may exist.
Does Travel Medical Insurance for Norway Cover COVID-19?
Some travel health insurance plans do offer protection for expenses related to COVID-19. As an extra measure, travelers who are concerned about the cancellation of a trip due to COVID-19 may consider the Cancel For Any Reason coverage. This benefit can provide assistance in certain situations even if the Norway travel protection plan does not explicitly include coronavirus coverage.
What is the Best Travel Insurance for Norway Trips?
Travelers often want to know about the best travel insurance for Norway. While some plans certainly offer more coverage than others, there is no single best travel insurance plan for any country. Buying international insurance for Norway can keep a traveler protected in a variety of unforeseen situations, and each trip and traveler may do well with its own unique set of benefits.
Disclaimer: The information contained in this article serves as a general overview of benefits and should only be used for informational purposes. Refer to your individual certificate of insurance for specific coverages, exclusions, and benefits. When in doubt, please contact one of our licensed agents for additional assistance.