Travel Insurance for South Korea
Last updated on 03/09/2023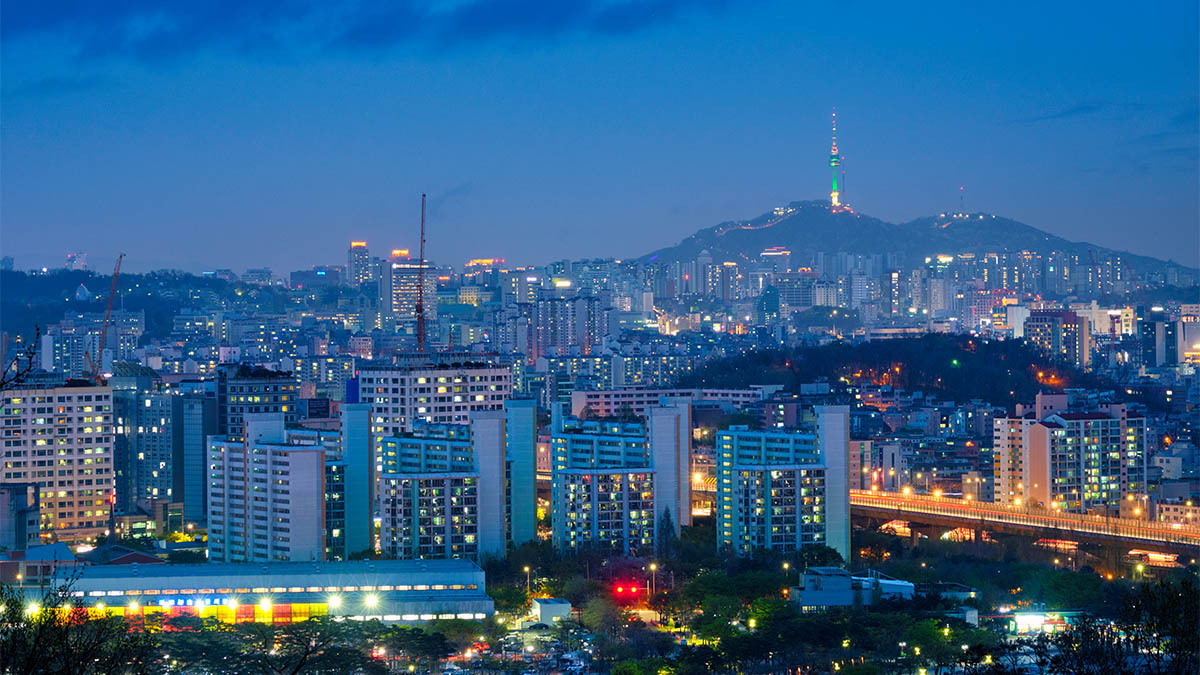 Do I Need Travel Insurance for South Korea?
South Korea is an increasingly popular destination for its rich culture, natural beauty, and excellent food. Though travel insurance is not mandatory to visit South Korea, purchasing coverage is highly recommended to protect international trips to Asia. South Korea trip insurance can assist travelers who encounter challenges during their trip like transportation delays, emergency medical events, the loss of personal items, and much more.
When flying internationally, travelers may encounter obstacles like delays or cancellations. Transportation services may be disrupted temporarily or permanently for a variety of reasons. In the event of such a disruption, travelers protected by a travel delay benefit may be refunded for necessary expenses like meals or hotel rooms that come up as the result of a delay. Some coverages can also reimburse travelers when a flight or other service has been canceled.
Travel insurance for a cruise to South Korea may be especially important to consider for those arriving by sea. Cruise insurance for Asian countries may cover situations like shipboard disruptions, missed connections, and emergency medical care.
As every trip is different, visitors to South Korea may choose from various travel insurance plans, each offering coverages designed to address travelers' individual health concerns and travel needs.
What Does Travel Medical Insurance for South Korea Cover?
Travelers most often purchase travel insurance for health coverage in case of sudden illness or injury. Typically, travel medical insurance for South Korea covers hospital fees, emergency medical and dental treatment, and emergency medical evacuation. Depending on the plan, additional benefits may be included to cover more specific healthcare needs:
Additionally, certain travelers may want to add coverage for a pre-existing medical condition, as some South Korea travel health insurance plans do not cover expenses related to diagnosed pre-existing conditions without this benefit. Please be advised that coverage for pre-existing conditions is usually a time-sensitive benefit, so it's important to purchase this coverage shortly after making the first payment for the trip itself.
COVID-19 Coverage for South Korea
Coverage related to COVID-19 treatment and more may be included in some travel insurance plans, but this will vary from provider to provider. Some travelers want the option to cancel a trip entirely, whether due to COVID-19 or other reasons not covered by most travel insurance benefits. The Cancel For Any Reason (CFAR) upgrade may allow eligible travelers to cancel a trip at least 48 hours before a scheduled departure and be refunded for 50%-75% of nonrefundable trip costs.
How Much Does South Korea Travel Insurance Cost?
Every trip is different, and the price of travel insurance for South Korea varies depending on the details of a trip and the travelers being covered. In particular, several key factors determine the cost of a travel insurance plan:
Duration of the trip
Number of travelers being covered
Ages of the travelers
Type of coverage included in the plan
When more risk is involved with a trip, the price of travel insurance usually increases. This means that travel insurance for a shorter stay in South Korea will often cost less than coverage for a longer trip. Similarly, adding more travelers or benefits can raise the cost of a South Korea travel insurance plan.
What is the Best Travel Insurance for South Korea Trips?
There are currently no entry restrictions regarding international insurance for South Korea, so the right coverage for a trip to this scenic nation will depend on each traveler. Travelers for business in Seoul, sightseeing, and everything in between are recommended to consider their itinerary, modes of transportation, and health concerns when reviewing travel insurance plans.
Conveniently, InsureMyTrip offers travel insurance quotes online to help visitors to South Korea compare different travel insurance companies and coverages. Enter your trip details in the quote form to get started in your search for the best travel insurance for your next trip to South Korea.
---
Top 15 Travel Destinations & Tourist Attractions in South Korea
Busan
Jeju Island
Seoul
Seoraksan National Park
Suwon
Joint Security Area in DMZ (requires authorized tour)
Gyeongju
Andong including Hahoe Folk Village
Jeonju
Boseong Green Tea Field
Dadohaehaesang National Park
Haeinsa Temple
Pyeongchang County
Chuncheon
Upo Wetland
---
U.S. / South Korea Embassy & Consulate Locations
U.S. Embassy & Consulate in South Korea
U.S. Embassy in Seoul
188 Sejong-daero, Jongno-gu
Seoul, Korea
Phone: 82.2.397.4114
U.S. Consulate in Busan
#993, Joongangdae-Ro, Busanjin-Gu
Room 612 (Lotte Gold Rose)
Busan, Korea
Phone: 82.70.4784.4054
South Korean Embassy & Consulate in USA
Washington DC — South Korean Embassy
2450 Massachusetts Avenue NW
Washington DC 20008 United States
Phone: 1.202.939.5663
Anchorage, Alaska — South Korean Consulate General
800 E. Dimond Blvd. Suite 3-695
Anchorage, AK 99515 United States
Phone: 1.907.339.7955
Los Angeles, California — South Korean Consulate General
3243 Wilshire Blvd.
Los Angeles, CA 90010 United States
Phone: 1.213.385.9300
San Francisco, California — South Korean Consulate General
3500 Clay Street
San Francisco, CA 94118 United States
Phone: 1.415.921.2251
Atlanta, Georgia — South Korean Consulate General
229 Peachtree St, Suite 500
Atlanta, GA 30303 United States
Phone: 1.404.522.1611
Honolulu, Hawaii — South Korean Consulate General
2756 Pali Highway
Honolulu, HI 96817 United States
Phone: 1.808.595.6109
Chicago, Illinois — South Korean Consulate General
NBC Tower, Suite 2700
455 North Cityfront Plaza Drive
Chicago, IL 60611 United States
Phone: 1.312.822.9485
Boston, Massachusetts — South Korean Consulate General
One Gateway Center, Suite 251
300 Washington Street
Newton, MA 02458 United States
Phone: 1.617.641.2830
New York, New York — South Korean Consulate General
460 Park Ave., 6th Fl.
New York, NY 10022 United States
Phone: 1.646.674.6000
Houston, Texas — South Korean Consulate General
1990 Post Oak Boulevard, Suite 1250
Houston, TX 77056 United States
Phone: 1.713.961.0186
Seattle, Washington — South Korean Consulate General
115 W Mercer St.
Seattle, WA 98119 United States
Phone: 1.206.441.1011 to 14
Guam — South Korean Consulate General
153 Zoilo St.
Tamuning 96913 Guam
Phone: 1.671.647.6488 / 1.671.647.6489
New York, New York — South Korean Permanent Mission to the UN
335 East 45th St
New York, NY 10017 United States
Phone: 1.212.439.4000
Disclaimer: The information contained in this article serves as a general overview of benefits and should only be used for informational purposes. Refer to your individual certificate of insurance for specific coverages, exclusions, and benefits. When in doubt, please contact one of our licensed agents for additional assistance.