Travel Insurance for Florida
Last updated on 06/07/2023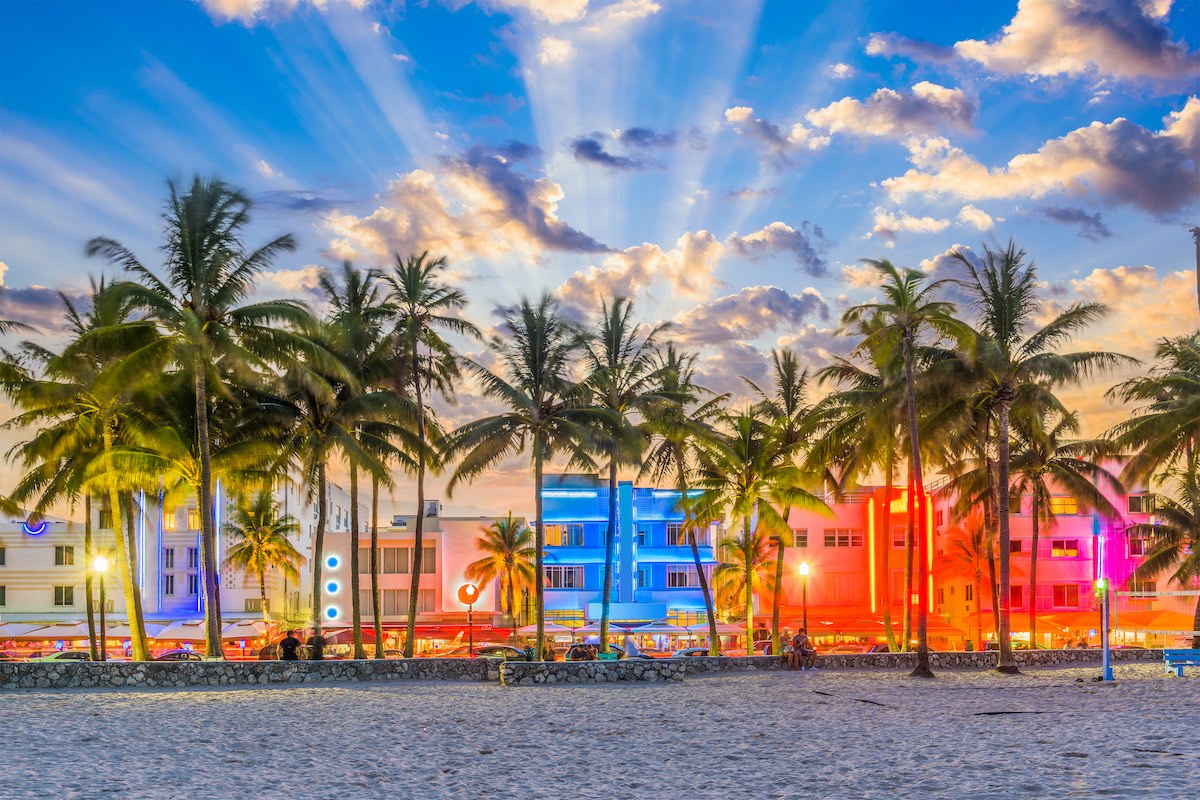 ---
---
Do I Need Travel Insurance for Florida?
Travel insurance is not required for trips to Florida, but protecting your vacation or business trip from financial loss due to cancellation, injury, or unexpected delays is now more important than ever. Recent events have travelers reconsidering how, where, and when they vacation. Insuring your Florida trip is a great way to navigate and avoid surprises.
Medical issues are a top concern among travelers planning a vacation in Florida. This is especially true for snowbirds (retirees and older folks from northern states and Canada who head south during the colder months). In most cases, travelers who have a domestic health insurance plan will be covered while in Florida. However, if you are traveling from outside the U.S. or plan to tour Caribbean countries as well as Florida, purchasing a travel medical plan is a great option. These plans are affordable and provide coverage for unexpected illness or injury.
Those with health concerns should also consider the COVID-19 pandemic's impact on travel when evaluating trip insurance coverage options. If you are concerned about contracting coronavirus or that the outbreak could affect your travel plans, be sure to look for a plan that adequately covers you and your travel companions.
In addition to health concerns, there are several other important reasons both U.S. and non-U.S. citizens may want to consider purchasing travel coverage for a Florida trip. For example, if you plan to get there by airline or cruise line, it's possible you may experience unexpected travel delays or disruptions. Unexpected mishaps and disruptions can include luggage delay or loss, mechanical issues, and surprise weather conditions. If you are concerned that any of these scenarios will affect your travel arrangements, a comprehensive trip insurance plan may be right for you. In fact, travelers may be able to address all their worries with a single plan depending on the specific language of the policy.
Sometimes travelers want to come home early from their trips early or cancel them before leaving due to an ailing loved one or another emergency back home. For these situations, you may want to consider trip cancellation or cancel for any reason (CFAR) benefits. CFAR and trip cancellation can be very useful coverage options, especially in uncertain times, but be sure to read the details carefully as limits and restrictions do apply.
How Much is Travel Insurance to Florida?
Many travelers want to know how much travel insurance for Florida will cost. Plan cost varies per traveler and depends on several factors. The number of travelers and their ages will affect the price of a policy. Likewise, the length of the trip and the type of coverage purchased also play a role in determining overall cost. Generally speaking, travelers will likely pay a higher premium as the risk increases. For instance, coverage for a trip duration of a month or more will typically cost more than coverage for a weekend getaway. Similarly, travelers who are older and may have medical issues, especially those with pre-existing conditions, may pay higher rates for coverage. In some instances, travelers may also have the option to insure their trip cost, which also factors into the final price of the travel protection plan.
Do I Need Travel Insurance for a Florida Disney Trip?
If you're planning a trip to Florida and your itinerary includes a stop in Orlando at Disney World, you may be wondering if travel insurance is required. While it's not a requirement, travel insurance is highly recommended for Disney trips. Simply enter your trip details into our quote form to see which plans are available and compare to find the option that best suits your Disney trip. You may be tempted to purchase travel insurance directly through Disney, but coverage is often limited and does not adequately protect your investment. Instead, consider a comprehensive plan with baggage loss protection, travel delay coverage, travel medical benefits, or other coverage options to make sure your Disney adventure goes off without a hitch.
---
Travel Tips & Safety for Florida
When is the Best Time to Go to Florida?
Florida is a very popular destination for both domestic and international travelers. As a result, traveling during peak travel season, which runs from mid-December through April, may present some challenges when it comes to cost, booking, and availability. The milder weather draws lots of snowbirds looking to get away from the harsh northern winters. Additionally, spring break is a very popular time for college students and younger travelers. Avoiding this peak season and traveling May through November means cheaper rates on hotels, rentals, airfare, and other travel expenses. It's also important to remember that Florida is a large state and different regions are not universally impacted by seasonality. In general, southern Florida sees the most influx of travelers during peak season while destinations in central and northern Florida experience are not as heavily impacted.
Another consideration to make is whether your travel plans will be impacted by hurricane season. The Sunshine State is no stranger to hurricanes. In fact, Florida has the highest chance of experiencing a major hurricane of any U.S. state. If your Florida travel plans fall within hurricane season, which is June 1st to November 30th, make sure to plan ahead. One way to do this is to ensure that your trip is covered in case of an unforeseen weather event. It is especially important to purchase a travel insurance plan with hurricane coverage in advance because once a storm is named, it is no longer considered an unforeseen event.
Transportation
Florida features a robust public transportation system with a variety of options for every type of traveler. Whether you're looking to save a few bucks with budget bike rental or you plan to take a helicopter tour of the Gulf Coast, there is an option for everyone. Below, we'll take a look at some of the most common modes of transportation used in Florida.
Shuttles
Shuttles offer a budget-friendly option for travel between most major cities and popular destinations. There are a variety of different shuttle companies, so be search to research pricing, routes, and especially reviews before choosing the company. Shuttle buses are also great for those looking to avoid long drives or traffic and are especially useful for those without driver's licenses. There are also local shuttle services running to and from most major airports.
Taxis & Ride-Sharing Services
Taxis and ride-sharing services offer another popular mode of transportation in Florida. As is the case with shuttles, the low cost makes them attractive for budget travelers. Just be aware that longer rides tend to be less economical than short trips. If you plan to trek from one major city to another, the shuttle tends to be the more economical choice.
Car & Bicycle Rental
If you're looking to head off the beaten path, make frequent stops, or just like to be in control of the radio and air conditioning, renting a car is an ideal transportation solution. Rental cars offer more freedom, but this freedom comes at a higher price than some other transportation options. To save a little money, consider joining the loyalty program for the car rental company you'll be renting from. This could also help expedite wait time or help you skip the line altogether. Driving comes with risk, so be sure to research all federal, state, and local traffic laws that apply.
Another popular option for Florida tourists is bicycle rental. Traditional and electric-powered bicycles are perfect for zooming around metro areas, like Miami Beach, Orlando, Tampa, and Jacksonville. Like driving, riding a bicycle in a busy city is not without safety risks. Invest in a high-quality helmet, obey all traffic laws, and choose your route carefully. Rented bicycles are some of the lowest cost options for transportation in Florida, but you'll also benefit from the fresh air and exercise.
Public Transport & Bus Services
Public transportation is most robust in Florida's largest cities and metropolitan areas. In these locations, travelers can take advantage of low-cost local and long-distance bus service. Rail service is also available through Amtrak, which runs along the Atlantic coast from Jacksonville to Miami with a variety of stops on the way. High speed rail service in Southeast Florida was launched in 2018 but is still in development. Phased openings continue to add additional service stops and ridership capacity, but full operation running from Tampa to Cocoa and Cocoa to Miami will not be complete until 2022. In general, taking the train tends to be more expensive than other options but travelers can save money by looking for off-peak deals or choosing commuter service options.
Ferry Services, Cruises & Flights
Ferry service provides another option for travelers headed to destinations along the Atlantic and Gulf coasts. Some ferries stay local and provide service in a single region, while others will take you as far away as the Bahamas. While some look forward to driving along the Florida Overseas Highway to get to Key West, others prefer ferry service through Key West Express. Depending on your travel plans, a ferry may be the ideal option for getting to and from your destination.
Cruises are a staple in the Sunshine State, and many of the most popular East Coast cruises depart from Florida ports. In fact, Jacksonville, Fort Lauderdale, Cape Port Canaveral, and Miami are among the busiest in all of the United States. Most cruise itineraries from Florida travel to the Caribbean and the Bahamas. If you plan on taking a cruise through Disney or another major cruise operator, make sure to purchase a trip insurance plan that covers cruises.
Florida features several large airports, including four of the top 30 busiest airports in the United States. With more flights and destinations than most states, visitors to Florida have no shortage of air travel options. Commercial flights operate daily between all the major destinations, but if you plan to fly to a smaller airport you'll want to do your research as these flights can vary quite a bit in price and frequency.
Many airports also offer charter service and helicopter tours. Unsurprisingly, booking either of these will cost quite a bit more than a commercial flight, but the convenience and bespoke sightseeing experience make the price well worth it for those who can afford it. For some, there is no better way to tour the South-Atlantic and Gulf coasts.
Culture
Florida tends to get a bad rap with seemingly so many "Florida Man" headlines making the news, but travelers heading to the Sunshine State should understand that (like most places) the headlines don't always accurately reflect the culture of the region. And while the state is also a mecca for the nation's retirees, not every resident is retired.
With the playful mischaracterizations out of the way, we can focus on what really makes Florida shine. The presence of Greek, Spanish, Cuban, and Native American cultures is one of the reasons the state is so diverse in terms of art, dance, music, and food. What's more is that each cultural influence remains its own rather than blending into an unrecognizable amalgamation. This is especially appealing to history buffs and culture aficionados because they can easily find immersive experiences that are unlike anywhere else in the world.
With such a wide range of activities and destinations available, visitors to Florida can easily create an exciting itinerary packed with museum tours, live concerts and performances, Universal Studios and Disney Park visits, sporting events, and more. Florida is also home to multiple national parks, including Biscayne, the Everglades, and Dry Tortugas. If you're interested in the history of U.S. space exploration, be sure to stop by Kennedy Space Center.
Risk & Crime
Many travelers heading to the Sunshine State ask "is it safe to travel to Florida?" Overall, the state is relatively safe in terms of violent crime rates. When compared to the rest of the United States, Florida trends below the national average for homicide rates, which is impressive considering its large population. Crime does occur but is generally concentrated in more heavily populated regions. For this reason, it's a good idea to research your travel destinations ahead of time and identify any areas you'll want to avoid, especially after dark. Tourists should exercise vigilance when visiting the state. Make sure to stay aware of your surroundings, avoid carrying large amounts of cash or valuable on your person, look out for common tourist scams, and travel in a group when possible. Most visitors to Florida return safely without incident.
As we briefly touched on above, nature (including hurricanes) can pose some of the greatest safety risks to travelers. While hurricanes usually come with some warning, other severe weather events may not. If you plan to head to the beach, make sure to bring water, sunscreen, and a first aid kit just in case. Swimming in the ocean can be dangerous due to rip tides, wildlife, and stormy conditions. Similarly, those visiting the Everglades and the areas surrounding will want to be especially careful and watch out for alligators and other dangerous animals.
---
Popular Destinations in Florida
The Sunshine State remains one of the most popular destinations for both domestic and international travelers. Florida's large area, varying topography, and diverse culture mean that every tourist can find fun activities and sights to see. Avid dancers, foodies, history buffs, NASCAR fans, football nuts, space enthusiasts, and just about every other type of traveler is sure to find activities for their itineraries. While it's impossible to see and do everything in a single trip, we've compiled a list of the most popular destinations in Florida to help you start planning your trip.
Top 15 Travel Destinations for Florida
Miami & Miami Beach
Orlando including Walt Disney World, Universal Studios & Discovery Cove
The Florida Keys, including Key Largo, Key West & Dry Tortugas National Park
Fort Myers & Sanibel Island
St. Augustine
Tampa Bay, including St. Petersburg & Clearwater Beach
Amelia Island
Fort Lauderdale
Naples, including Marco Island
Destin & Panama City Beach
Daytona Beach
Sarasota
Everglades National Park
Palm Beach
Pensacola
Disclaimer: The information contained in this article serves as a general overview of benefits and should only be used for informational purposes. Refer to your individual certificate of insurance for specific coverages, exclusions, and benefits. When in doubt, please contact one of our licensed agents for additional assistance.