Travel Insurance for Bermuda
Last updated on 06/24/2022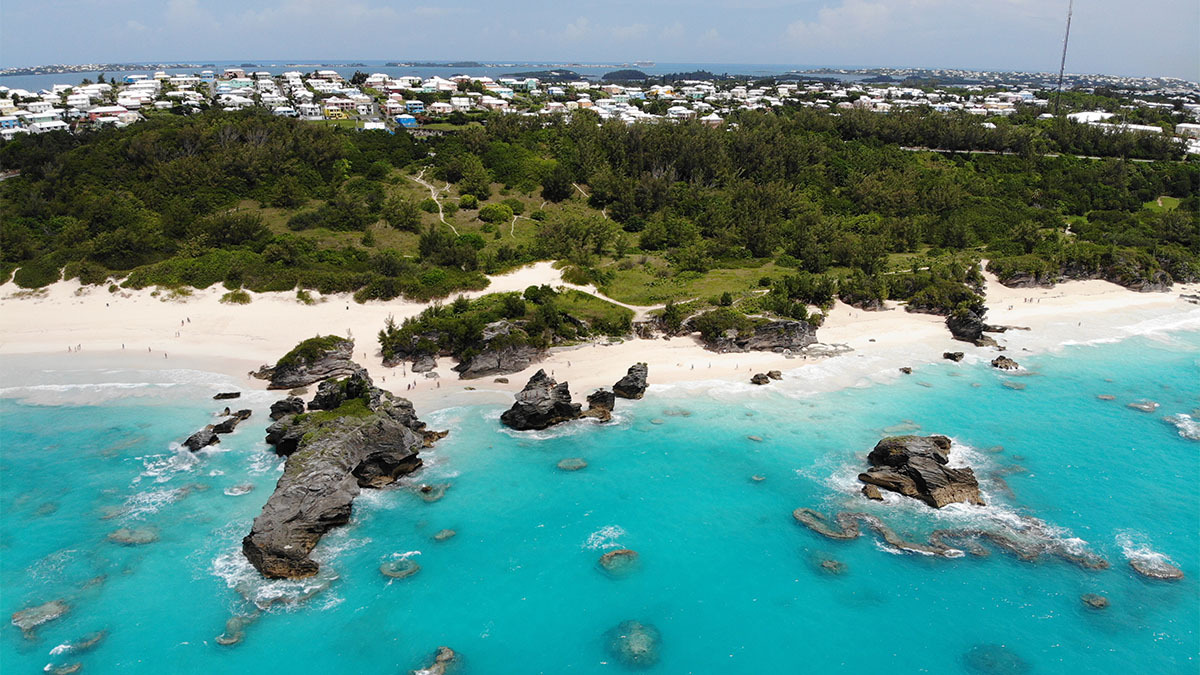 Do I Need Travel Insurance for Bermuda?
Bermuda is a picturesque destination with elaborate architecture, pink sand beaches, and efficient public transportation. Travelers heading to these islands should be advised that specific travel insurance is required to visit Bermuda. As of April 19, 2022, all travelers to Bermuda must be covered by travel medical insurance that does not exclude coverage for COVID-19 treatment and quarantine. A more robust travel insurance policy is optional, but highly recommended for all visitors to Bermuda, as international travel can open the door to many unforeseen situations.
Even the most well-planned trips to Bermuda may be disrupted by travel delays, cancellations, baggage loss, or other circumstances. Travel insurance can include a variety of healthcare- and travel-related coverages designed to assist travelers during emergencies while traveling overseas.
How Much Does Bermuda Travel Insurance Cost?
Most travelers heading to Bermuda want to know about the price of travel insurance. Typically, the length of the trip, number of travelers in the party, their ages, and the coverage included in the plan determine the total cost of travel insurance for Bermuda.
To get an idea of what coverage levels may work with your trip and budget, simply start a free travel insurance quote online. From there, travelers may review unbiased results tailored to their travel details and compare between different providers and benefits for Bermuda trips.
What Does Travel Health Insurance for Bermuda Cover?
Travel medical insurance for Bermuda most often covers doctor visits, emergency medical treatment for injury and illness, evacuation, and dental care. Every traveler has a unique health status and list of personal concerns, so travel medical plans may vary to meet many of these needs. For example, travelers with health conditions may consider getting coverage specific to pre-existing conditions, in case treatment for the condition becomes necessary while in Bermuda.
Additional travel health benefits for a trip to Bermuda may include:
Trip interruption due to illness or injury
Medical repatriation
These options and more can also be purchased alongside travel-related benefits such as assistance with lost or damaged baggage, disruptions in transportation services, or car rentals. Comprehensive travel insurance plans often include the greatest number of coverages to protect travelers in Bermuda.
What is the Best Travel Insurance for Bermuda Trips?
Every itinerary and traveler is different, so each traveler may consider a different Bermuda travel protection plan to be useful for their unique trip. For example, some travelers may want coverage for activities like adventurous sports, while others focus on retaining the option to cancel their trip for any reason. When comparing international insurance for Bermuda, it's recommended to consider your budget, planned activities, and any health concerns.
At the very least, all visitors to Bermuda must be covered by a minimum of medical coverage for injuries, illness, and COVID-19 to enter the country.
Disclaimer: The information contained in this article serves as a general overview of benefits and should only be used for informational purposes. Refer to your individual certificate of insurance for specific coverages, exclusions, and benefits. When in doubt, please contact one of our licensed agents for additional assistance.