Best Time to Visit Disney World
Last updated on 10/14/2021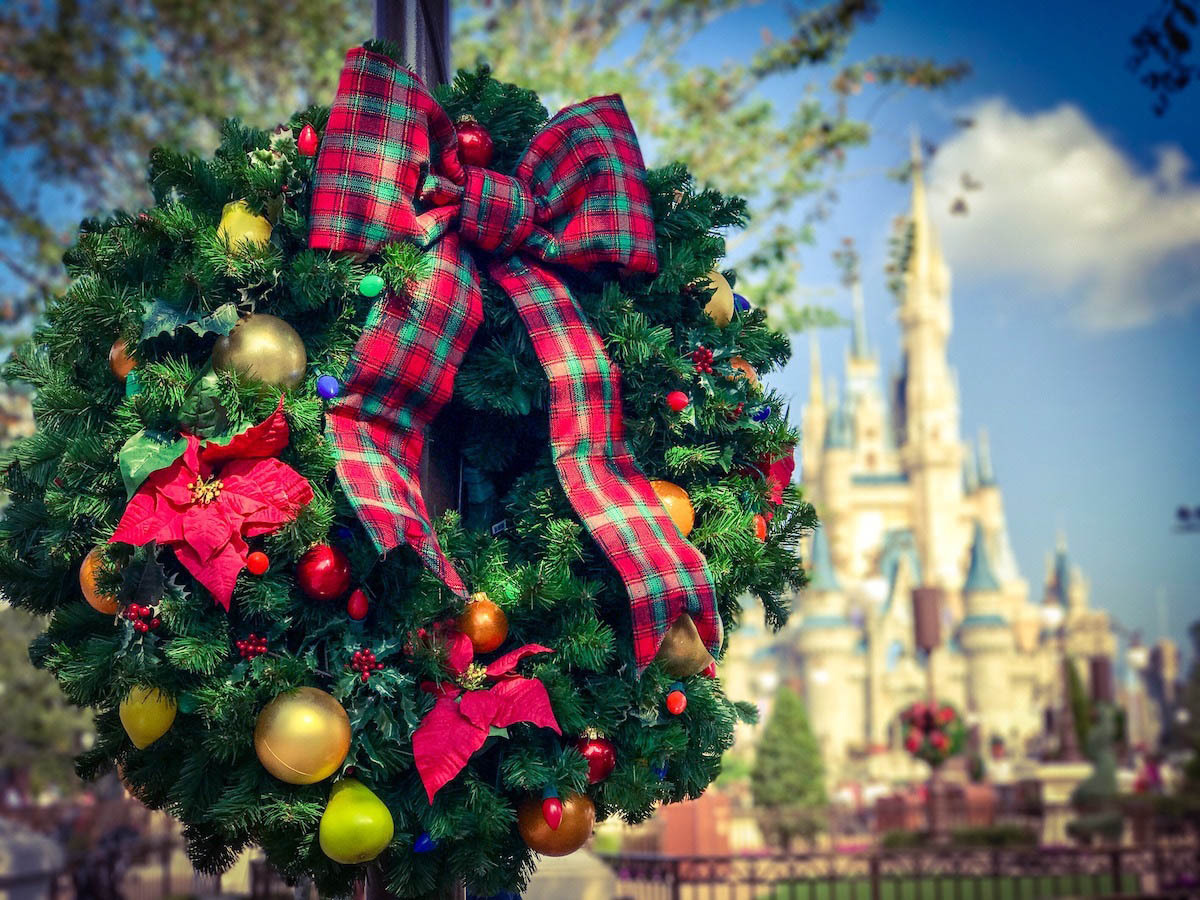 When it comes to planning a trip to Walt Disney World, vacationers definitely want to plan ahead. Frequently, travelers ask us "when is the best time to go to Disney World?" While choosing the best time to visit Disney depends on personal preferences and availability in your schedule, there are times of the year that are better for avoiding crowds and maximizing fun. We've taken a look at some of the slowest and busiest times of the year at Disney as well as seasonal weather, so you can plan your trip with confidence.
Best Months for Walt Disney World Vacations
Generally speaking, most trips to Walt Disney World are understandably scheduled around the school year, which can be a convenient time for family vacations. However, many park experts actually recommend taking the kids out of school to head to Disney. School vacations in December, February, and April are often when the park is the most crowded, especially on weekends and holidays. Traveling at off-peak times will allow you the option to visit when crowds are lighter, particularly if you are able to plan your park days during the week. Festivals and special events, like Mickey's Not So Scary Halloween Party in the fall, Marathon Weekend in January, and the Flower and Garden Festival in the spring, may also increase crowd levels at certain times of year, so be aware of any scheduled happenings when planning your vacation.
Florida is also famous for its sweltering summer heat, so the fall, winter, and spring may be ideal for those who don't like to sweat. Based on these considerations, the best time to visit Walt Disney World is late August through September.
If taking the kids out of school isn't an option for you, traveling to Orlando during the summer months is definitely still doable but you'll want to make a few extra considerations. The summer sun can be dangerous especially for kids and older family members. You'll want to pack plenty of sunblock, stay hydrated, and plan your afternoons carefully. Spending the morning and evening hours in the park and the afternoon at the water parks is a great way to beat the heat. Also if you're planning to attend any indoor shows or events, try to get tickets for the afternoon to keep the kids out of the heat.
Adults traveling to Disney without children often prefer to visit the park during the school year. If you're a Disney fanatic but will not be traveling with kids, choosing a time during the school year is ideal. It's also worth noting that promotional dining packages and hotel offers are common during this time of year, so it can be a great time to score a deal.
Labor Day is often a busier weekend than others during September, which is worth noting, but overall this time of the year is quite popular among Disney vacationers. Another consideration to make, however, is that hurricane season (which runs from June 1 through November 30) could impact your travel plans. When it comes to unpredictable storms and other unexpected travel hiccups, travel insurance can be a great investment for your Disney trip. Although Disney offers some coverage directly, it's generally limited. Opting for a comprehensive travel insurance plan from a third-party can help protect against things like travel delays, nonrefundable tickets for canceled events, baggage loss, and unforeseen weather-related mishaps.
Avoiding the Crowds at Disney World
Another popular time to visit Disney World is from mid-November through mid-December, excluding the busy week of Thanksgiving. The weather is much milder than other times of year. The kids are usually back in the groove of the school year so parents will often determine that they can afford to miss a few days. The park's Thanksgiving and Christmas decorations are astounding with plenty of special seasonal events. While Disney's resorts typically fill up early for all of December, it doesn't always translate into huge crowds, so we recommend taking advantage if the timing works for your trip.
Winter getaways during mid-January to mid-February or even late March provide visitors to Disney with even more options for avoiding crowds and summer heat. Although the weather will be cooler and the waterparks may be closed, the abundance of deals and special activities make this time of year very attractive for Walt Disney World vacations.
One important consideration to make when planning a trip to Disney World is the status of the COVID-19 pandemic and vaccination rates both at your home and your intended destination. At times throughout the pandemic, Florida has struggled to keep new cases and hospitalizations under control. This is especially important when it comes to traveling with kids who may not be able to get the vaccine yet. We recommend following the CDC's travel guidance when it comes to planning any vacations. Walt Disney World has strict cleaning procedures and mask mandates to combat the spread within the park, which should give travelers some peace of mind but it's important to monitor the situation in the weeks and days leading up to your trip. You may also want to check current travel restrictions, whether you are a domestic or international traveler, to ensure you will know what is required when traveling in and out of the state of Florida.