Travel Insurance for Cape Verde (Cabo Verde)
Last updated on 08/08/2023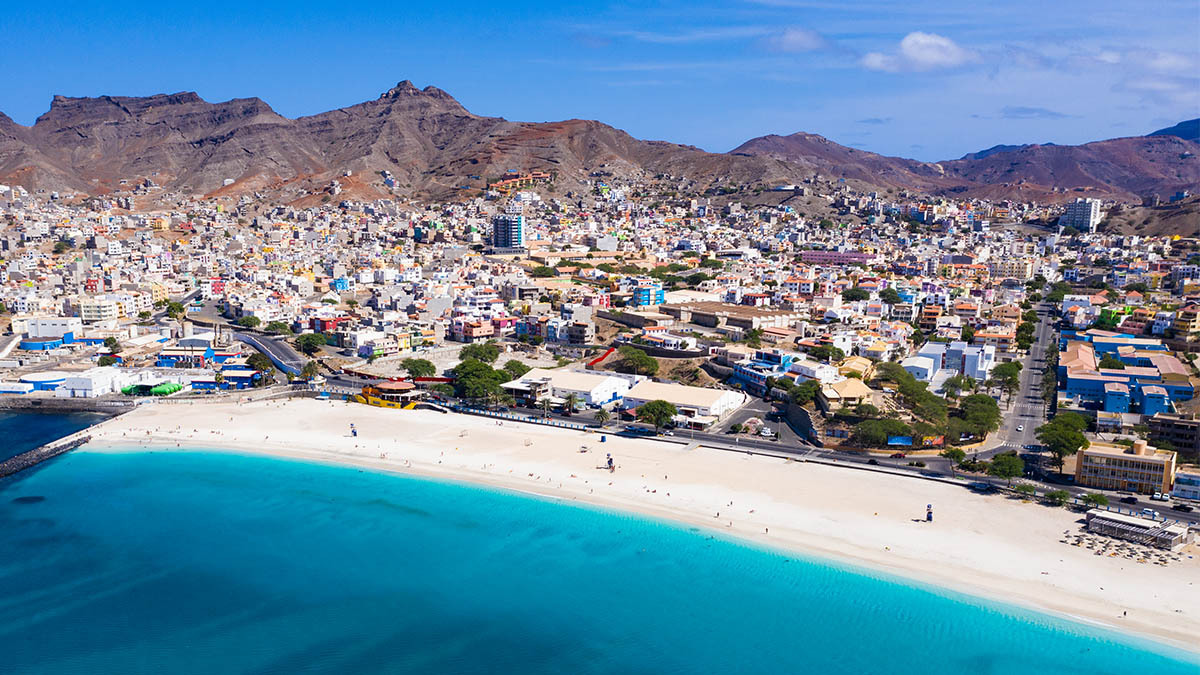 ---
---
Do I Need Travel Insurance for Cape Verde?
Travel insurance is not required for entry to Cape Verde (known locally as Cabo Verde). However, international visitors must be able to show either an electronic COVID certificate (NHA card) or a valid negative COVID-19 test result for their trip to these islands. The NHA Card form may be filled out online or through the NHA Card mobile app prior to departure. Travelers opting for a test must be able to show proof of a negative result from a PCR test administered within 72 hours of flight departure or an antigen test within 48 hours of flight departure.
Though optional, travel insurance is highly recommended, as coverage for Cape Verde can be a great asset in an emergency or otherwise inconvenient situation abroad. Cape Verde trip insurance plans can help protect travelers from unforeseen medical expenses, delays, lost luggage, and much more.
Even the most well-planned trips may be subject to issues such as weather and mechanical difficulties. In cases like these, Cape Verde travel protection plans may reimburse travelers for fees incurred as a result of delays. Some travel insurance may be able to pay up front for new accommodations when travelers experience disruptions in scheduled transportation services.
Passengers flying with an airline are occasionally faced with not only delays and cancellations, but also the possibility of lost, delayed, or damaged baggage. Coverage for baggage issues can be included alongside other benefits in a comprehensive travel insurance plan for Cape Verde. Seasoned travelers often prefer comprehensive plans due to the flexibility that comes with choosing the level of coverage that works for you. Comprehensive travel insurance usually includes travel medical insurance plus the traveler's choice of additional benefits, ranging from baggage to cancellations to adventure sports.
How Much Does Cape Verde Travel Insurance Cost?
There is some degree of variation in the cost of international insurance. In general, the price of travel insurance for Cape Verde will be determined by:
Duration of a trip
Number of travelers
Age of travelers
Type of coverage
A longer trip often equates to a higher travel insurance price, and vice versa. Additionally, older travelers or those with pre-existing health conditions may see increased rates when compared to a traveler with no diagnosed pre-existing conditions. Some providers can offer Cape Verde travel insurance for children and teenagers aged 17 and under at no extra cost.
The addition of more travelers or benefits, fewer limitations, and coverage for risky activities will alter your travel insurance prices. In some cases, travelers may want to insure the entire cost of their trip, which can also affect the total price of travel insurance for the Cape Verde islands.
What is the Best Travel Insurance for Cape Verde Trips?
Everyone is different, so each traveler is likely to view a different plan as the best travel insurance for Cape Verde. We recommend travelers to consider their own budget, personal needs, and trip details when searching for the right travel insurance policy to cover a trip to Cape Verde. InsureMyTrip's free travel insurance quote form is designed to help travelers compare different travel insurance providers and plans all in one place to identify what may work best for them.
While Cape Verde does not have specific travel insurance requirements, keep in mind that all travelers must be able to present either the electronic COVID certificate (NHA card) or proof of a negative COVID-19 test result taken just before departure to Cape Verde.
Finally, before purchasing any travel insurance coverage for Cape/Cabo Verde, it's recommended to contact the company providing your domestic health insurance provider for information about how your domestic insurance can cover you overseas. Some U.S.-based medical insurance plans are not able to assist travelers with treatment or other expenses worldwide. Understanding these details can help you identify what additional coverage is needed to fill in any gaps in protection for a trip to Cape Verde, plus avoid paying extra for an overflow of coverage.
---
Top 10 Travel Destinations & Tourist Attractions in Cape Verde
Sal including Buracona, Palmeira & Salinas de Pedra de Lume
Santiago including Praia, Tarrafal & Parque Natural Serra da Malagueta
São Vicente including Mindelo & Monte Verde
Boa Vista including Sal Rei, Rabil & Praia de Chaves
Fogo including Pico do Fogo
Santo Antão including Porto Novo & Ribeira Grande
São Filipe including Casa da Memoria & Museu Municipal
Maio
São Nicolau including Ribeira Brava
Brava including Vila Nova Sintra
---
U.S. / Cape Verde Embassy and Consulate Locations
U.S. Embassy in Cape Verde
Praia, Cabo Verde — U.S. Embassy
U.S. Embassy Praia
Rua Abilio Macedo 6
Praia, Cabo Verde
Phone: 238.260.8900
Cape Verde Embassy and Consulate in USA
Washington DC — Embassy of Cape Verde
3415 Massachusetts Ave NW
Washington DC 20007 United States
Phone: 1.202.965.6820
Boston, Massachusetts — Consulado de Cabo Verde
300 Congress St, 2nd Floor, Ste 204
Quincy, MA 02169 United States
Phone: 1.617.353.0014
New York, New York — Permanent Mission of the Republic of Cape Verde to the United Nations
27 East 69th Street
New York, NY 10021 United States
Phone: 1.212.472.0333
Disclaimer: The information contained in this article serves as a general overview of benefits and should only be used for informational purposes. Refer to your individual certificate of insurance for specific coverages, exclusions, and benefits. When in doubt, please contact one of our licensed agents for additional assistance.