Travel Insurance for Spain
Last updated on 06/14/2023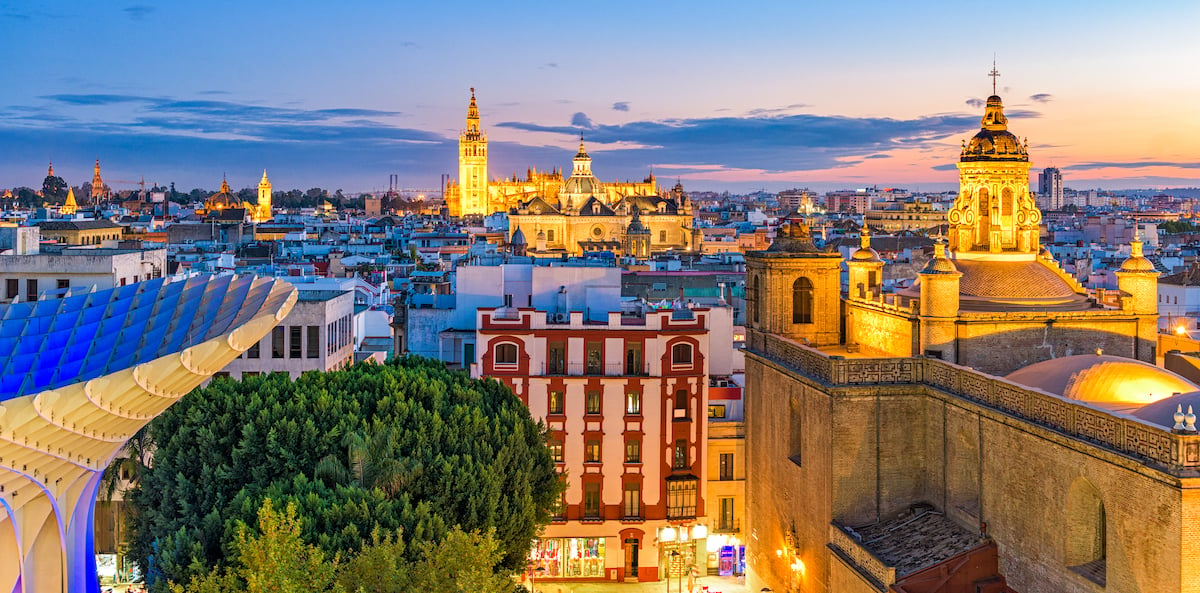 ---
---
Do I Need Travel Insurance for Spain?
Our customers love to travel to Spain, and it's no surprise considering the lively culture, exquisite food, and breathtaking views the country has to offer. With so much interest in traveling there, we frequently get asked whether travel insurance is necessary or mandatory for Spain. The answer is that travel insurance is not required for trips to Spain for U.S. citizens but is highly recommended. Many people have healthcare coverage through their employer, the marketplace, or the government, but these plans typically do not cover much when traveling abroad. So while it's not required, tourists and business travelers usually opt for trip protection for additional coverage on things like travel delays and disruptions, lost baggage, identity theft, medical emergencies, and other unforeseen events. The phrase "better safe than sorry" is something the savviest travelers take very seriously. Even if you don't travel often, you'll likely want to protect your trip anyway - as traveling abroad is usually not cheap and many people save up for a long time before purchasing tickets and booking accommodations.
Is Spain a Schengen Country?
You may have noticed that while U.S. citizens are not required to purchase travel insurance for Spain trips, many non-U.S. citizens are required to purchase trip protection. This is because Spain is a part of the Schengen area or zone. Schengen area countries require specific visa-compliant trip insurance for citizens of these countries. Schengen Visa travel plans typically include an approval letter or email that can be sent to the embassy in order to prove compliance and obtain the visa. Keep in mind that if you are a U.S. resident but not a U.S. citizen, the Schengen requirement may apply to you.
How Much is Travel Insurance to Spain?
Like many insurance products, determining how much travel insurance for Spain will cost depends on several factors. Citizenship, number of travelers, age, health, and dates of travel are just some examples of the information used to determine how much trip insurance will cost. Of course, the type of coverage you need for your specific concerns will also play a significant role in the final cost. Additionally, you may choose to insure your trip cost and that will also affect what you pay. The best way to find out what trip protection will cost you is to enter your details in our quote form. What makes buying from InsureMyTrip different from other sites and providers is that customers interested in traveling to Spain can get free quotes, compare costs & coverages, and then make informed purchases in one convenient place.
Why is Travel Insurance to Spain More Expensive?
If you've traveled to France, Italy, or another country in the European Union and purchased trip protection, or more specifically travel medical coverage, you may have noticed that the cost of coverage can be a little higher for travel to Spain than other European destinations. This is primarily due to the cost of healthcare in Spain, which can be slightly more on average than in other countries. Pre-existing conditions can contribute to the increased coverage cost in some cases as well, so be sure to keep that in mind when getting quotes. Again, because InsureMyTrip customers can compare plans from many providers at the same time, it is much easier to find a plan that fits both coverage needs and budget. You may be surprised at just how affordable Spain travel insurance can be.
Spain Travel Tips & Safety
Money & Currency Exchange
As with many countries in the EU, the euro is the standard currency in Spain. The euro is similar to the U.S. dollar and the British pound in that it breaks down into 100 units and there are many denominations of coins and paper notes. It's important to pay attention to the exchange rates in the weeks leading up to your trip to determine the best ways (read: most cost-effective!) to exchange money or withdraw from a local ATM/bank. There are a variety of ways to access cash, but your options will depend on where in the country you will be traveling. Many people traveling to Spain recommend downloading a currency converter app that allows you to see real-time conversion rates as well as track your expenses. In short, do your research before you depart so you can minimize fees associated with currency exchanges.
It's always a good idea to travel with multiple forms of payment. Spain generally allows most Visa cardholders to access money via ATMs, so you'll want to bring a debit or credit card for withdrawals. The savvy traveler will want to bring a backup credit card too. Your backup card should be issued by another bank and kept in a different location on your person. That way if your wallet or purse is lost or stolen, you'll still have a way to pay for your trip. Similarly, any cash that you are carrying should be kept separate from cards and other forms of payment. Money belts provide a convenient way to keep your cash, cards, and documents organized.
Culture
Spaniards are regarded as some of the most hospitable people in the world due in part to their friendly culture and family-focused values. Spanish people tend to be more direct than Americans or Britons, which can take a little adjustment for tourists who aren't used to the culture. It's important to remember that physical closeness, longer eye contact, and even kissing "hello" on the cheek are very common in Spain. Embracing the traditions is a great way to truly experience the country and culture.
Like other parts of Europe, food is a centerpiece for Spanish culture. Understanding meal times and how food service works are very important to a successful trip to Spain. In general, Spaniards don't tend to eat much at breakfast, if anything at all. Instead, lunch is typically the most substantial meal of the day and is commonly served from 2 to 4 in the afternoon. Dinner is served much later, so be prepared to wait until 9 o'clock or so for meal service to start. Table service is much more relaxed than in other parts of the world. If you're in a rush, you may be better off getting service at the bar rather than waiting at a table. The flip side is that you get to thoroughly enjoy your meal and the experience if you do choose to sit down. One thing many travelers forget to consider is dietary restrictions. Much of Spain cuisine revolves around some type of meat, so make some extra considerations if you are vegan or vegetarian.
Unlike the U.S., waitstaff in Spain make a reasonable wage and aren't reliant on tipping. While tipping is not mandatory, most will appreciate tips so if the service was excellent, consider leaving a tip between five and ten percent. Another difference with the restaurant experience in Spain is that waiters generally do not readily offer the check. This is because they allow customers to take their time and enjoy a relaxed atmosphere as they eat and drink. What may seem to some like inattentive service is really just Spanish culture at its finest. Besides, it's easy enough to ask for the check when you're ready.
The Spanish Language
Spanish is one of the most widely spoken languages in the world, but speaking the language when visiting Spain is not quite that simple. In fact, saying that there is a singular Spanish language is not even technically correct. Rather, there are several regional Spanish languages spoken throughout the country. While many of us learned some basic terms and phrases in school, those phrases are likely in the official language of the country commonly known as "Spanish", or more accurately, Castilian. In addition to Castilian, which is the most widely spoken in the country, there is Catalan, Aranese, Basque, Valencian, and Galician. Some of these languages have further regional dialects too. The variety of languages and dialects illustrates the importance of researching the regions you'll be traveling to and understanding the nuance in tone and word choice for different areas. But don't let the intricacies of the language slow you down. Learning Spanish starts with a basic understanding of the fundamentals and then gets more complex from there. So even with basic knowledge, you'll be able to communicate the essentials.
Transportation
Spain has a well-developed transportation system consisting of major airports, railways, bus charters, and car services. The range of options provides tourists or other visitors a choice in both budget and comfort. Trains are popular due to their abundance of service destinations but can be pricier than some other modes of transportation. Consider a rail pass if you will be taking multiple train tips. Alternatively consider taking a bus if you're looking to save money but still want to travel in comfort. Car services can be great for short trips, but if you'll be touring the countryside, you may want to look into renting a car and driving yourself. Just be sure to brush up the local driving regulations and understand common courtesies before hitting the road. Of course, walking allows you to take in the sights, especially in the cities and it is a great way to keep your travel costs low. Just keep in mind that during the summer, some areas get very hot (hence the siestas!) so dress appropriately and pack light.
Crime Risk
Spain, like any country, is not crime-free but the average visitor is unlikely to face serious threats. That said, petty theft is a problem in some of the larger cities, so it pays to be extra vigilant in crowds especially in tourist hotspots. When accessing money or using an ATM, avoid open areas or places with dim lighting as these can be a pickpocket's dream come true. You'll also want to avoid looking too much like a tourist because you may be more likely to be perceived as an easy target by thieves. Before you go, you should stay updated with political news and security advisories. Spain has experienced some acts of terror as well as political unrest over the years. Any current news that may affect travel should be kept in mind when planning your trip.
Popular Destinations & Tourist Attractions in Spain
Barcelona and the capital city of Madrid are two of the most common destinations tourists visit in Spain. While these well-known cities did make the list, there are many other great places to see in the country. We've compiled a "best-of" list to help those interested in traveling to Spain plan their vacations. It may be difficult to visit every location unless you'll be spending an extensive amount of time there, so consider our list as a starting point rather than an itinerary. The types of activities you enjoy will also influence the places you choose to visit. Spain features a diverse landscape ranging from white sand beaches to snow-covered mountains and everything in between, so there is plenty to see and do.
Top 15 Travel Destinations in Spain
Seville
Barcelona
Madrid
Valencia
Granada
Córdoba
San Sebastián
Santiago de Compostela
Bilbao
Ibiza
La Rioja
Tenerife
Almeria
Ronda
Salamanca
U.S. / Spain Embassy and Consulate Locations
U.S. Embassy & Consulate in Spain and Andorra
U.S. Embassy in Spain
Calle de Serrano, 75
28006 Madrid, Spain
Phone: 34.91.587.2200
U.S. Consulate General in Barcelona
Paseo Reina Elisenda de Montcada, 23
08034 Barcelona, España
Phone: 34.93.280.2227
Spanish Embassy and Consulate in USA
Washington DC — Embassy of Spain
2375 Pennsylvania Ave. N.W.
Washington DC 20037 United States
Phone: 1.202.728.2340
Anchorage, Alaska — Consulate of Spain
C/O Alaska Railroad
327 West Ship Creek Ave
Anchorage, AK 99501 United States
Phone: 1.907.265.2481
San Francisco, California — Consulate of Spain
1405 Sutter Street
San Francisco, CA 94109 United States
Phone: 1.415.922.2995/6
Denver, Colorado — Consulate of Spain
2158 S. Parfet Dr.
Denver, CO 80227-1900 United States
Phone: 1.720.934.8933
Tampa, Florida — Consulate of Spain
716 W. Fletcher Avenue
Tampa, FL 33612 United States
Phone: 1.813.961.3300
Honolulu, Hawaii — Consulate of Spain
PO Box 240778
Honolulu, HI 96824-0778 United States
Phone: 1.808.227.1309
St. Louis, Missouri — Consulate of Spain
5715 Manchester Avenue
St. Louis, MO 63110-1993 United States
Phone: 1.314.781.1500
Oklahoma City, Oklahoma — Consulate of Spain
3435 NW 56 Bld. A
Oklahoma City, OK 73112 United States
Phone: 1.405.602.0002
Nashville, Tennessee — Consulate of Spain
3435 NW 56 Bld. A
Oklahoma City, OK 73112 United States
Phone: 1.405.602.0002
Houston, Texas — Consulate of Spain
1800 Bering Drive, Suite 660
Houston, TX 77057 United States
Phone: 1.713.783.6200
Disclaimer: The information contained in this article serves as a general overview of benefits and should only be used for informational purposes. Refer to your individual certificate of insurance for specific coverages, exclusions and benefits. When in doubt, please contact one of our licensed agents for additional assistance.